These TV and Movie Stars Get The Highest, Envy-Inducing Pay For Their Roles
Tom Cruise | War of the Worlds | $100 Million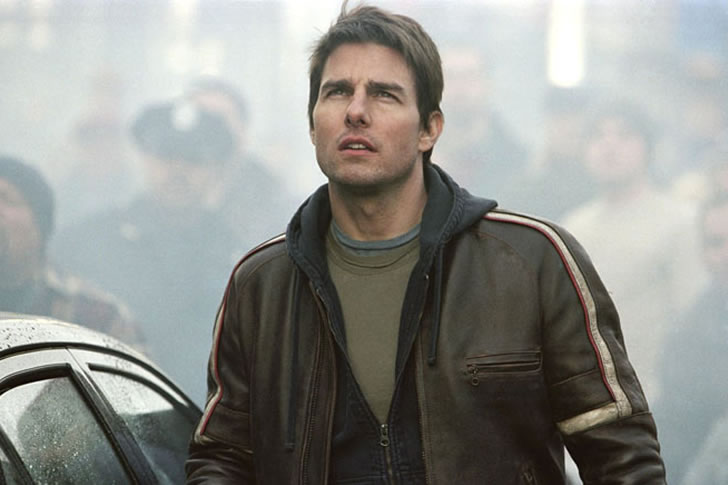 Sure, you know Tom Cruise's iconic 2005 science fiction movie, War of the Worlds, by Steven Spielberg himself. With the superb storytelling, screenplay, and of course, actors, it is no surprise that it earned a whopping $234 million in North America alone and $603 million worldwide. It also became the fourth most successful film both domestically and internationally in the said year, receiving a lot of accolades, credits, and positive responses.
With its success, did you know Cruise earned a staggering $100 million? Imagine making this tremendous amount in only 73 days of movie production. It is even higher than what the average person can earn in a lifetime. Luckily, the 58-year-old actor got it right when he decided to receive an upfront salary rather than taking a percentage of the proceeds.
Julia Roberts | Homecoming | $600,000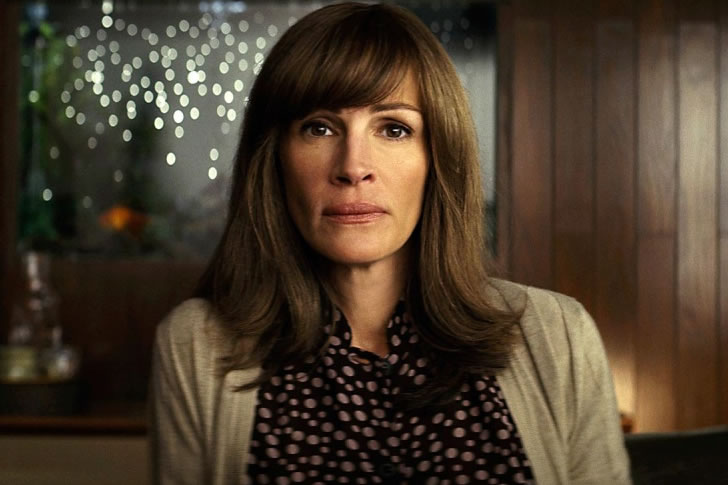 Julia Roberts was born on October 28, 1967, in Georgia, USA. She is both an American film and television actor and a producer. Back in the 1990s and the early 2000s, Julia Roberts used to be the highest-paid actress in the world. Even though more than a decade has passed since she received this feat, she keeps getting a hefty salary from her TV and movie projects.
Take it from Prime Video's 2018 TV series, Homecoming. Although fans often see the 53-year-old actress on the big screen, the TV series world hasn't seen much of her yet. Maybe this attracted the actress to make a show of her own – and it was a success! Playing the role of Heidi Bergman, Roberts gets a whopping $600,000 paycheck per episode. Given that there are 17 episodes in two seasons, that means she gets paid more than $10 million. That is a lot of money that Roberts can use for her future investments!
Jennifer Lawrence | Passengers | $20 Million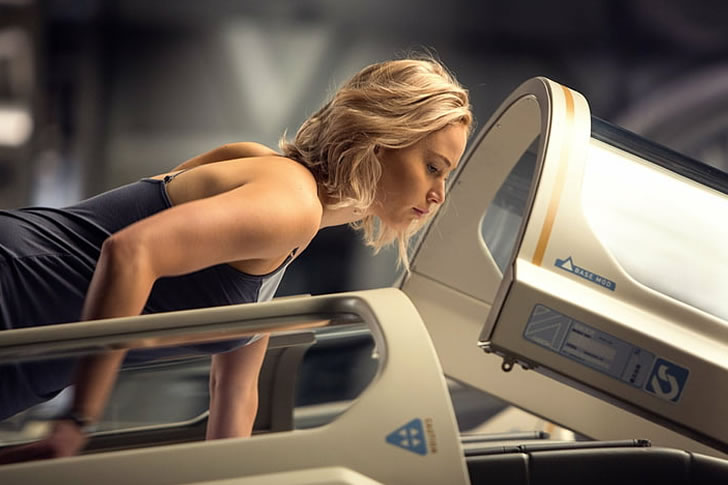 American actress Jennifer Lawrence was born in Indian Hills, Kentucky, USA. She once earned the Academy Award for Best Actress and she was the second-youngest winner of the award. As the highest-paid actress in 2016, it is only befitting that Jennifer Lawrence received $20 million for the science fiction/romance movie Passengers, made in the same year.
As a big star herself, Lawrence even got the top billing over her co-star, Chris Pratt. The now 30-year-old star was only 26 when she did the movie, but she earned several credits and accolades with her intense portrayal of Aurora Lane, a journalist, and writer, who caught the heart of Jim Preston, played by Pratt. Ever since Lawrence did The Hunger Games franchise, it helped her rise to stardom. Followed by other great films, like Silver Linings Playbook¸ Red Sparrow, American Hustle, and the X-Men movies, Lawrence has become one of the best stars in Hollywood today.
Patrick Stewart | Star Trek | $750,000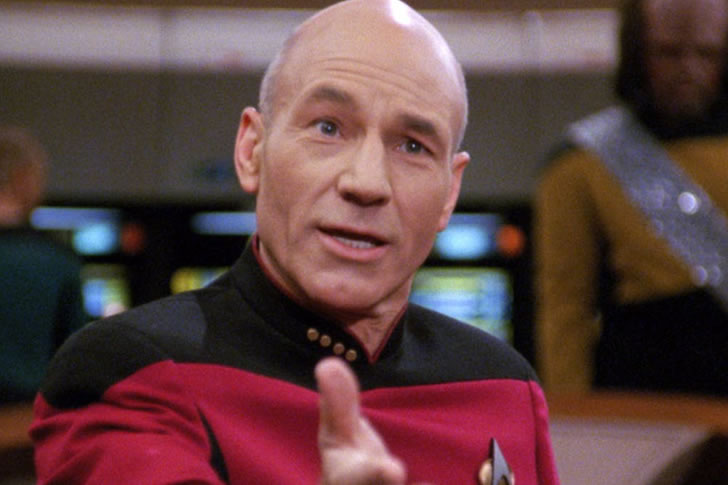 As an English actor, director, and producer, Patrick Stewart has worked many roles on stage, television, and film for six decades. Before you get to know Patrick Stewart as Professor X in the X-Men movie series, he first wowed us with his excellent acting talent in Star Trek: Generation from 1987 to 1994. Although it has been decades since he first played the role of Jean-Luc Picard, he is still best remembered for this character.
In fact, after 26 years, he has once again reprised his role in the new Star Trek: Picard on CBS All Access. Although Stewart is now 80 years old, he doesn't get tired of playing this iconic role. Well, with an earning of $750,000 per episode, who else will complain? With the proper insurance and production protocols that will ensure his safety while filming, fans may continuously see Stewart as Jean-Luc Picard.
Denzel Washington | American Gangster | $40 Million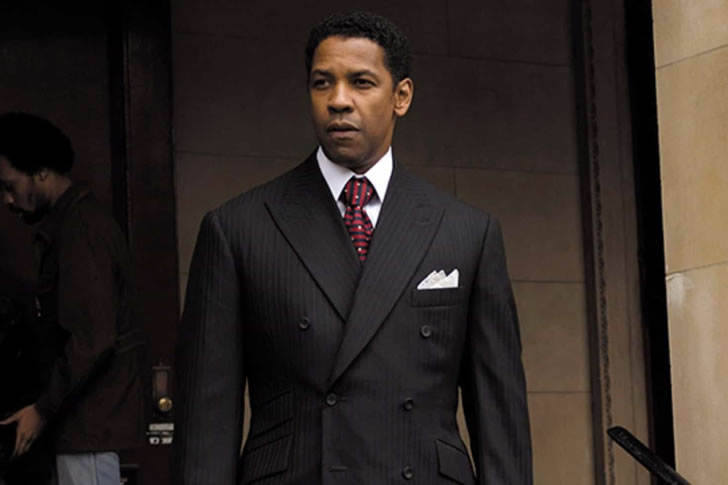 Denzel Washington is widely described as an actor who "reconfigured the concept of classic movie stardom." Most of his movie credits are defined by "grace, dignity, humanity, and inner strength." The 65-year-old actor has been portraying real-life figures, like the famed South African anti-apartheid activist Steve Biko in the 1987 movie Cry Freedom and many others. With his incredible acting, no wonder he received a whopping $40 million for doing the 2007 biographical crime movie American Gangster.
This film is the first movie Washington did opposite Russel Crow since the 1995 Virtuosity. Here, he played the role of Frank Lucas, a gangster from La Grange, North Carolina, who had been doing illegal practices in the U.S. through American service planes from the Vietnam War. This film has been well received by most film critics and was good enough to be nominated for twenty-one awards.
Tom Cruise | Mission: Impossible – Ghost Protocol | $75 Million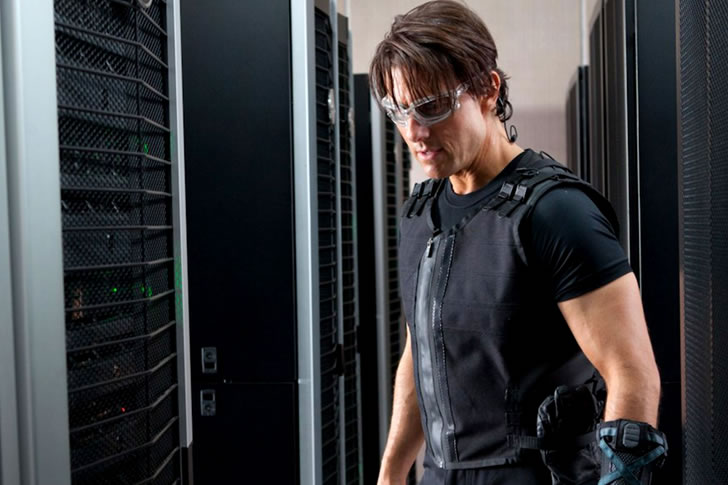 Tom Cruise is a famous American actor and producer. When he was young, he was a well-known teenage idol in America. As he grows older, the Mission Impossible franchise seems to be a good investment for Tom Cruise. There have been eight films in the franchise – six are done while two more are in the making. With a franchise this big, you can expect that the 58-year-old actor's bank is loaded.
One of the heftiest salaries he received from here is from the 2011 Mission Impossible – Ghost Protocol. In this movie alone, he got a mesmerizing $75 million. The cruise was only 34 when the first Mission Impossible film hit the big screen. Decades have passed, yet fans still love Ethan Hunt (Cruise) and the different kind of adventures he has to offer. According to reports, this film series has made almost $3 billion since it started.
Cameron Diaz | Bad Teacher | $42 Million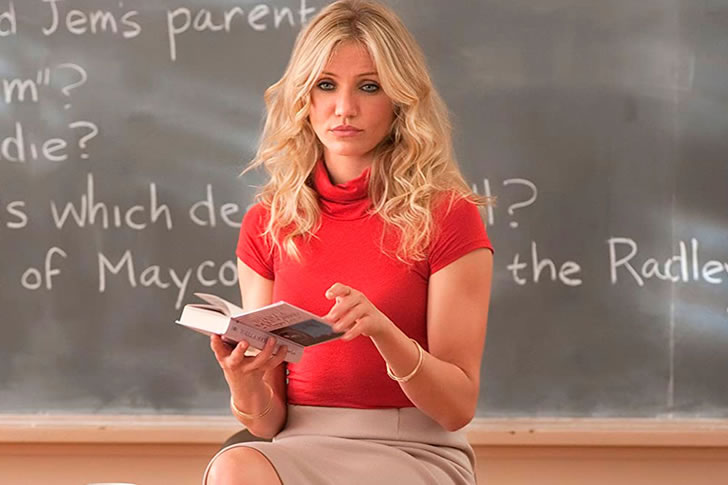 Have you seen the movie Bad Teacher? It's a comedy film directed by Jake Kasdan in 2011. Cameron Diaz's salary for the film might only be $1 million, but she managed to bring home $42 million. How did she do it? The 48-year-old actress was able to get a cut of the film's box office earnings, which grossed for about $216.2 million with a budget of only $20 million.
The movie is a huge success, multiplying the producers' investment money over tenfold. Well, Diaz surely deserves this huge cut. She is one of the most respected actresses in Hollywood. She was the highest-paid actress over 40 in Hollywood in 2013 and the fifth highest-grossing U.S. domestic box office actress of 2018 with $7 million worldwide grosses. Sadly, Diaz already decided to retire from acting in March 2017.
Ryan Reynolds | Six Underground | $27 Million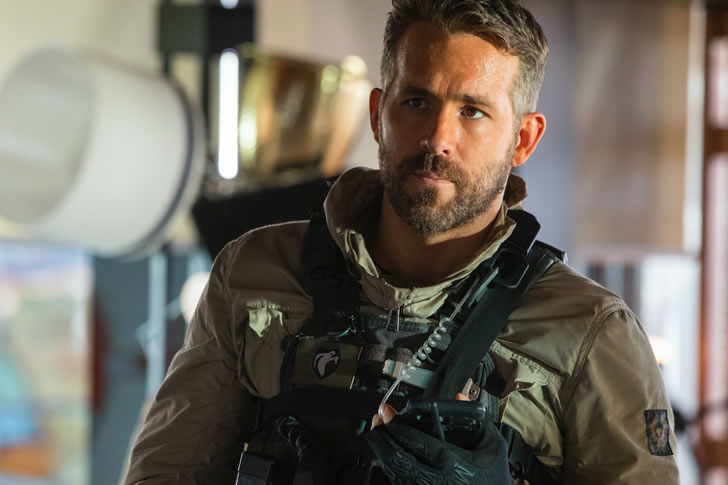 Ryan Reynolds is a Canadian actor, producer, and screenwriter. Surely, you know him for being a comedian in front and behind the camera. When he first appeared at the opera Hillside, he was only 15 years old. He has always made us laugh with his antics since then, especially with the occasional hilarious posts on Twitter. The 44-year-old star is famously known for playing the role of the antihero Deadpool, but his filmography extends more than that. He also has other films to his name, like the 2019 Netflix movie Six Underground.
Here, Blake Lively's husband took the role of One, starring Melanie Laurent, Manuel Garcia-Rulfo, Adria Arjona, Corey Hawkins, Ben Hardy, and Dave Franco. Their characters formed an anonymous vigilante squad to fight criminals and terrorists that the government and its lawyers can't touch. With a $27-million pay, Reynolds managed to play his part perfectly.
Kerry Washington | Scandal | $150,000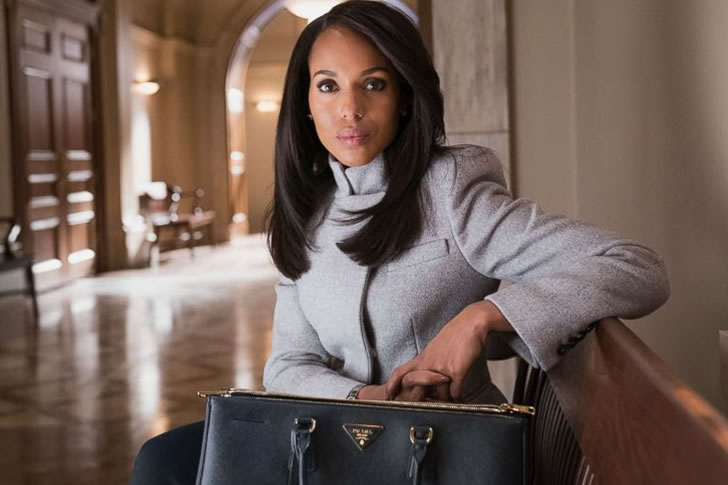 Kerry Washington is an American actress, producer. She started to conquer the small screens when she played the role of Olivia Pope in the hit political thriller TV series Scandal. With her stellar performance, it is unsurprising that the 43-year-old star got nominations from the most prestigious award-giving bodies, like the Emmy and Golden Globe. There's no doubt that she is a excellent and unique actress. Of course, her incredible talent is also well-compensated with her $150,000 earned income per episode.
She has also made a name doing other TV series like Confirmation and Little Fires Everywhere. Of course, Washington also has a fair share of movie credits to her name, such as Ray, The Last King of Scotland, Fantastic Four, Django Unchained, and some other independent films like Our Song, The Dead Girl, Mother and Child, Night Catches Us, and American Son.
Angelina Jolie | Maleficent | $33 Million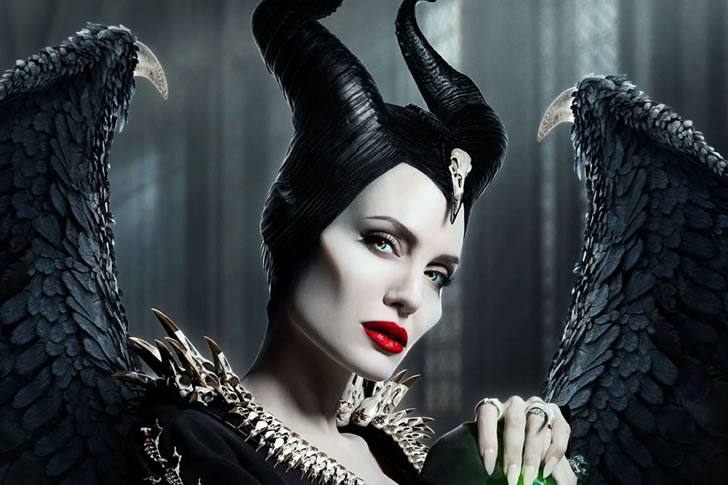 One of the most-known A-list stars in Hollywood is Angelina Jolie. There has not come a day that you will not see the 45-year-old actress in the headlines. She has been named Hollywood's highest-paid actress several times, and her award-winning films, along with past portrayals, made her an established leading star.
Who will ever forget the 1998 movie Gia, where she won an Academy Award for Best Supporting Actress and the 1999 masterpiece Girl, Interrupted, opposite fellow A-list actress Winona Ryder? With these feats, it does not come as a surprise that Jolie earned $33 million when she did the first Maleficent movie in 2014. Jolie didn't just confine herself as a leading actress as she can also compete with Hollywood actors, getting credits from doing action scenes and stunts, as seen in her movies Salt and Mr. & Mrs. Smith, among others.
Robert Downey Jr. | Iron Man 3 | $10 Million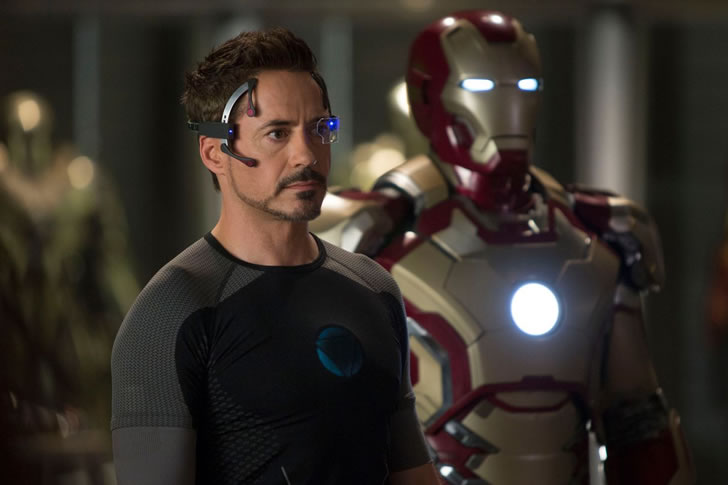 Robert Downey Jr.'s life is very rich and weird, however, this does not prevent him from being a successful and outstanding actor. He managed to re-establish himself as a great actor after starting the Iron Man movie series. Although he was already a middle-aged man when the first Iron Man installment came out in 2008, the 55-year-old star proved he still had it – he could always keep up with the pace of today's younger actors.
Somehow, he has even surpassed most movie stars with the degree of fame he has achieved since joining the Marvel Cinematic Universe. For his third Iron Man movie alone, he got $10 million of payment. According to reports, Downey made $10 million in base pay for most of the MCU films he had appeared in. So far, RDJ has reprised his role as Tony Stark in ten MCU movies.
Tom Hanks | Forrest Gump | $70 Million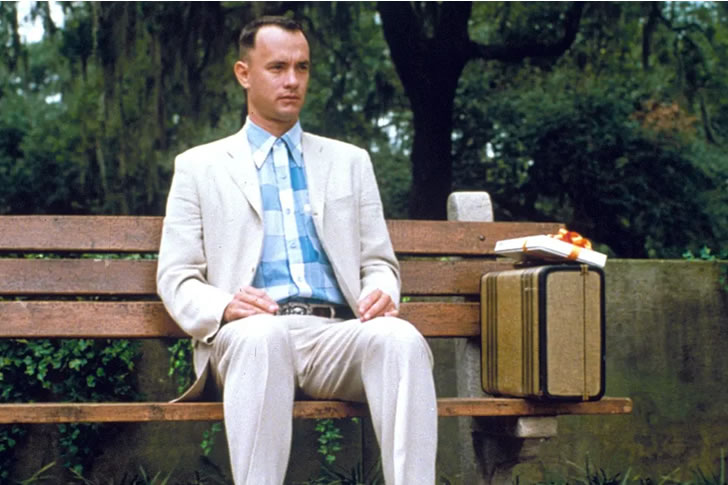 Who would have known that the 1994 epic romantic-comedy movie, Forrest Gump, starring Tom Hanks, would have turned iconic? Who could forget Forrest's (Hanks) words, "Life is like a box of chocolates," which has turned to be one of the most used quotes of today? Following the film's tremendous success, it became the top-grossing movie in the U.S. and earned $677 million worldwide when it hit the theaters.
Forrest Gump then became the fourth-highest grossing film at the time. With these and other accolades, it is only befitting that Hanks received a $70 million paycheck. We can say Forrest Gump made him, and he also shaped this unique role. With this huge amount and other payment Hanks receives, he surely gets the help of his financial advisor to fix his finances to make it grow and keep him afloat.
Scarlett Johansson | The Avengers | $15 Million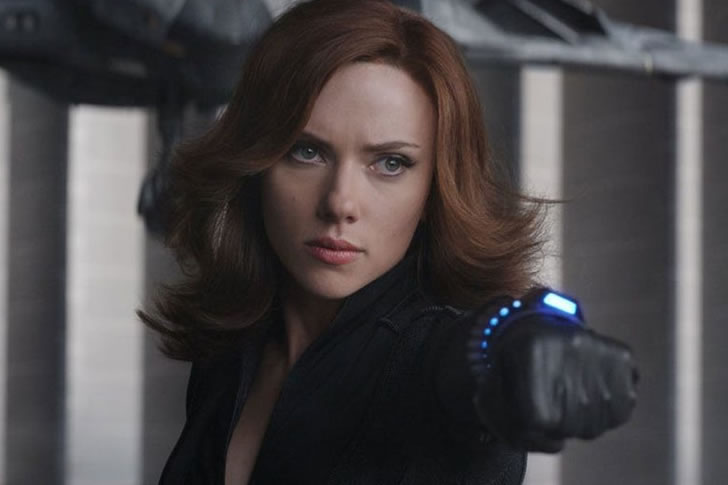 Have you ever gone to the theatre to contribute to the box office for the movie The Avengers? It was a sensation at the time. When the film hit the theaters in 2012, it garnered more than $1.5 billion in the box office worldwide, setting several box office records. In the same year, it became the highest-grossing film and the third-highest-grossing film of all time. The Avengers also gets credit for being the first Marvel movie that hit the $1 billion mark in ticket sales.
The Avengers may be the first movie installment in the epic superhero movie series, but Scarlett Johansson earned her highest payment here worth $15 million. According to reports, this helped Johansson become the highest-paid actress globally in 2018, along with her other successful movies. She is even set to have her first solo Marvel movie, Black Widow, which will soon hit the theaters.
Jason Momoa | See | $600,000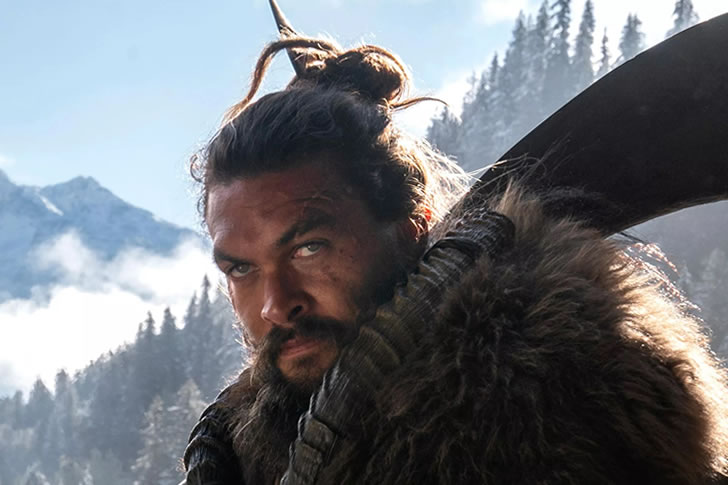 Sure, you know Jason Momoa as Khal Drogo in the hit HBO TV series Game of Thrones, but he didn't get a hefty salary from here. Instead, it helped him to establish a household name, sealing his image as the hottest loyal lover that you can ever find. He played the role of a Dothraki warlord who made Khaleesi (Emilia Clarke) fall in love.
Most of Momoa's co-actors – the original stars who managed to make it until the season finale – earned millions per episode, but it wasn't a problem for Momoa at all. With the degree of stardom he has experienced, he started to make good earnings from his movie and TV projects, like Justice League and Aquaman. In addition to this, he also earned $600,000 per episode when he did the short-lived Apple TV science fiction drama See.
Steve Carrell | Space Force | $1 Million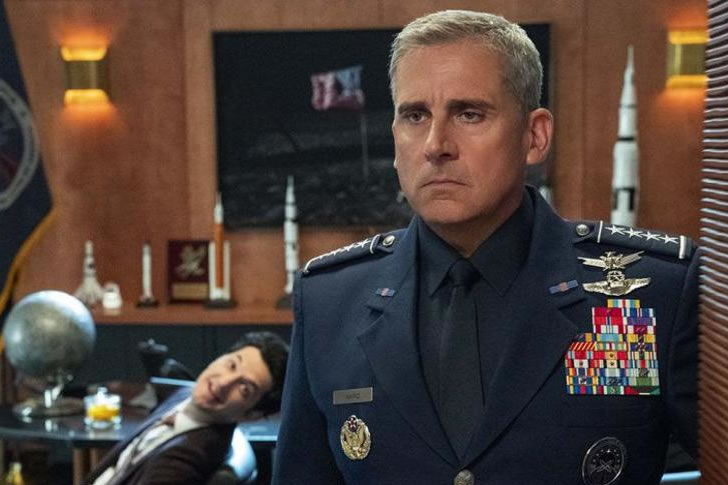 Gone are the days when people saw Steve Carrell as The 40-Year-Old Virgin. He is mostly known as a silver fox who can make any women fall in love, credits to his salt-and-pepper hair, not to mention good looks. He used to be recognized as "America's Funniest Man" by Life. It's commendable to have an interesting soul.
Aside from his handsome face, it cannot be denied that the 58-year-old star has an incredible talent when it comes to acting, whether for serious roles or comedic ones. He is best known as boss Michael Scott from the NBC sitcom The Office, on which he also occasionally worked as a producer, writer, and director. But, he gets his biggest pay from the 2020 Netflix film Space Force, where he plays the role of Mark R. Laird. Here, he receives an envy-inducing $1 million per episode.
Elisabeth Moss | The Handmaid's Tale | $1 Million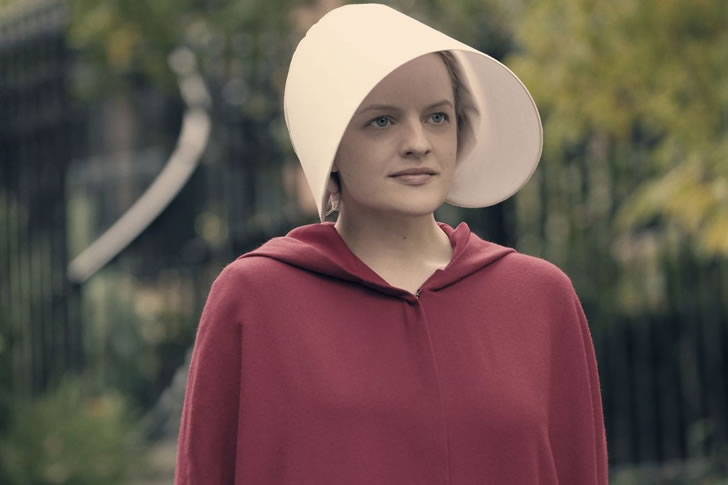 Elisabeth Moss is an American actress and producer. Her acting skills are very wonderful and these earned her several awards, including Primetime Emmy Awards and Golden Globe Awards. She gets the name "Queen of Peak TV" because of her extensive TV work. She started her acting career on the small screen with the political drama series The West Wing, followed by the period drama series Mad Men.
When Elisabeth Moss did the dystopian drama series The Handmaid's Tale, starting in 2017 and continuously on-going until today, her incredible acting talent did not go unnoticed. She received a Primetime Emmy Award for Outstanding Lead Actress in a Drama Series for producing and playing the role of June Osborne. Hulu makes sure Moss is well-compensated for the credits she is giving the network. For this show alone, she earns $1 million per episode, making her an instant millionaire.
Aamir Khan | Dangal | $42 Million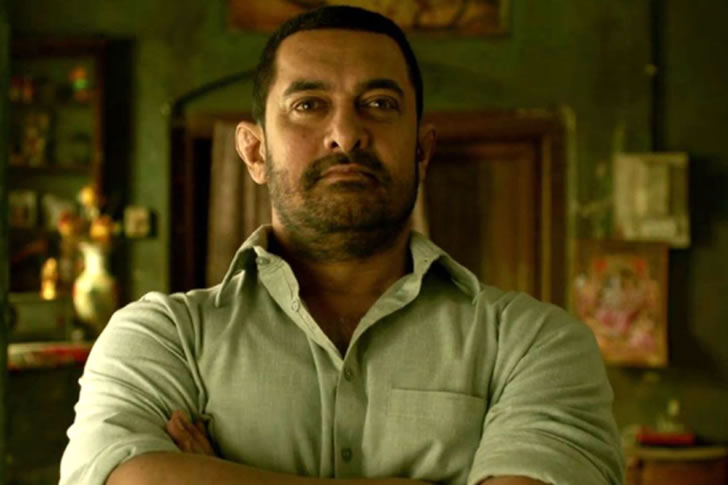 Aamir Khan is a very good Indian actor and his performance is deeply rooted in the hearts of the audience. Dangal is a 2016 Indian biographical sports drama featuring him, who also produced the movie. With its success all over the world, the 55-year-old star's earning is estimated to be ₹300 (crores) or about $42 million, which is one of the highest payslips for a non-Hollywood actor.
Produced with only a budget of ₹70 or $9.8 million, the movie grossed ₹2,024–2,100 or $311–330 million. The producers' investment has definitely paid off with these earnings. It became one of China's top 20 highest-grossing films and highest non-English grossing movie in the country. Dangal has been watched more than 400 million times on different streaming platforms in China. Aside from good earnings, the film has also achieved various accolades.
Chris Evans | Defending Jacob | $750,000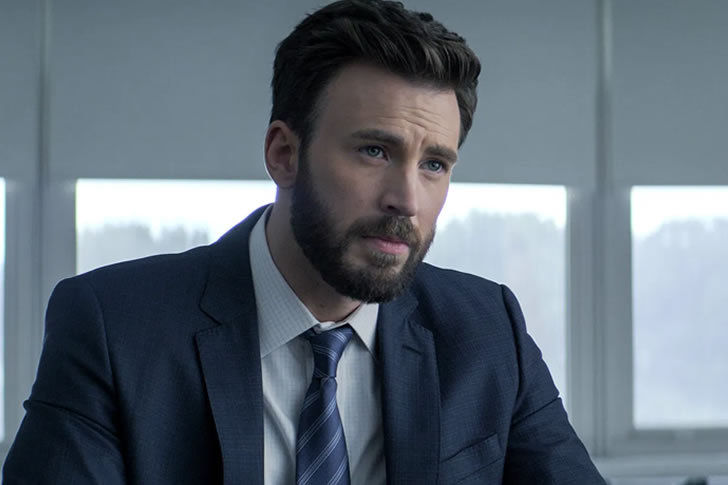 Unknown to many, Chris Evans had a humble beginning, so he did his best to seize opportunities. He starred in several teen movies until he joined the Marvel Cinematic Universe, making him best known as Captain America. He had a movie franchise contract for the titular character and also reprised the role in The Avengers films. Outside of MCU, the 39-year-old star has made several films and TV series, like the recently-released drama miniseries Defending Jacob.
With a big name like his, Evans definitely deserves the huge paycheck from the series – a whopping $750,000 per episode. This is part of Apple TV's project to feature high-profile celebrities on the small screen through its original content. Here, Evans played the role of Andy Barber. The celebrity heartthrob received positive responses and credits with his superb acting, bringing him out of his MCU role stereotype.
Paul Rudd | Living with Yourself | $450,000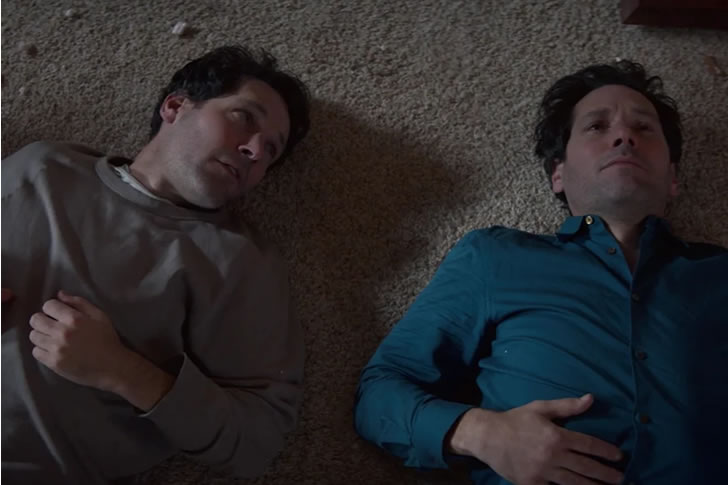 Paul Rudd is an excellent American actor and he always acted in Comedy. However, aside from being a guy who never ages, we best know Paul Rudd as Scott, the master thief, who shrinks himself with the help of a futuristic suit. In case you still didn't get the hint, he is Ant-Man in the movie series of the same name. The 51-year-old also joined the Marvel Cinematic Universe and The Avengers film franchise.
Currently, he enjoys the fruits of his hard-earned superhero labor as well as earning $450,000 per episode of the comedy-drama TV series Living with Yourself. With a good credit score, Rudd also serves as an executive producer of the show. So, what is this project all about? The Netflix series tells the story of a man who discovers a cloned version of himself that has replaced him after undergoing a mysterious treatment.
Leonardo DiCaprio | Titanic | $25 Million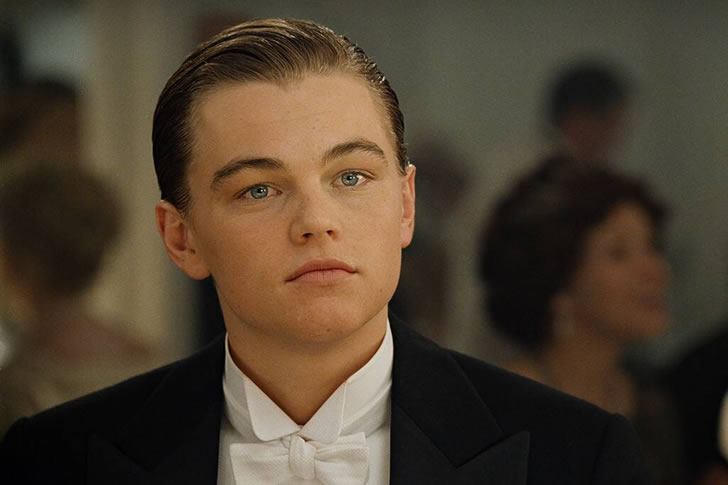 Leonardo DiCaprio is a gentleman who has a very handsome and attractive face. Hard to whether this helped him rose to prominence as one of the hottest stars in Hollywood. He has made several movies in the past, sealing his role in the entertainment business as one of the top leading actors. He was also named the highest-paid actor in the world a record-breaking eight times.
If that is not yet enough, the 45-year-old actor is also one of the most bankable stars, grossing $7.2 billion worldwide at the box office. He started his career by doing TV commercials and eventually joined the TV series Parenthood, but it was not until he did This Boy's Life in 1993 that he earned his first major film role. In 1997, DiCaprio did the blockbuster film Titanic, bringing home a huge paycheck worth $25 million.
Will Smith | After Earth and Suicide Squad | $20 Million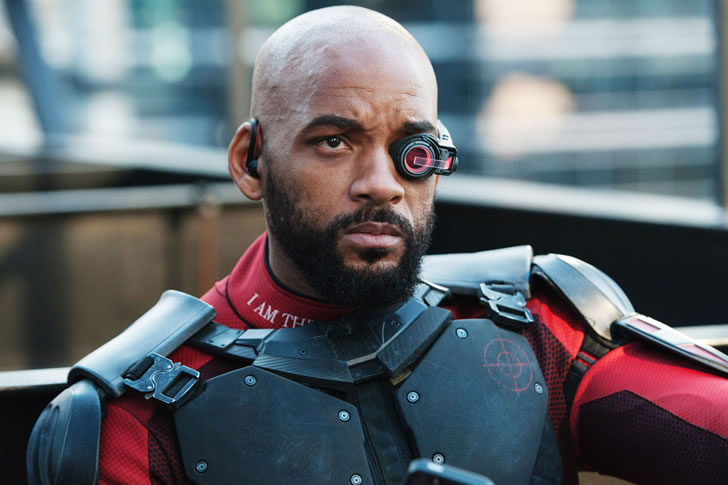 Will Smith started to make a big name in the entertainment industry when he did the hit TV series, The Fresh Prince of Bel-Air, from 1990 to 1996. He has made several TV and movie gigs from one project to another and won many awards in both industries, which made him a renowned name. In addition to this, he was also recognized as the world's most gold-bearing movie star by Forbes.
The 52-year-old star gradually became one of Hollywood's A-listers and leading actors. He has appeared in numerous hit films, not to mention iconic ones, like The Pursuit of Happyness, the Men in Black movies, Bad Boys franchise, and I am Legend, just to name a few. When he did the 2013 sci-fi action film After Earth and the 2016 movie Suicide Squad, sure enough, Smith made a huge earning worth $20 million.
Johnny Depp | Alice in Wonderland | $68 Million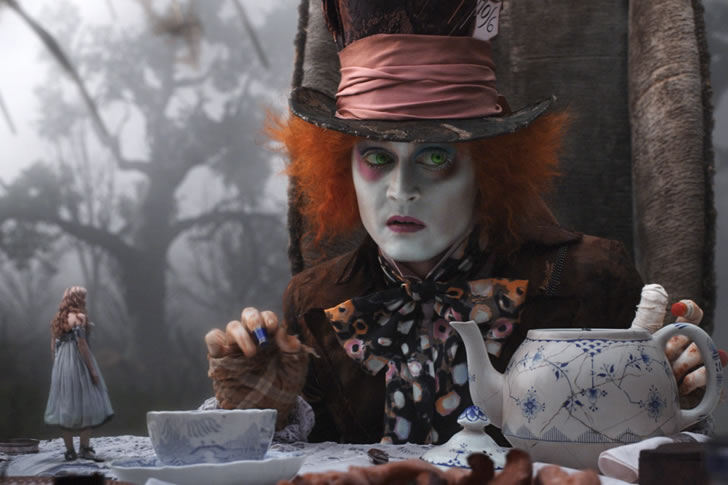 Johnny Depp needs no introduction. He is a very active and famous actor. His name and legacy is something that even kids already know, credits to his role as Captain Jack Sparrow in the Pirates of the Caribbean movies. However, aside from this franchise, the 57-year-old actor also has an array of films that made him the famous actor he is today, not to mention a millionaire.
Deep has often collaborated with the director Tim Burton and worked on a bunch of films, like Sleepy Hollow, Corpse Bride, and Charlie and the Chocolate Factory. While we know that Depp's salaries for these flicks are already above our reach, it continues to shock us that he got a whopping $68 million when he did the live-action adventure movie Alice in Wonderland, which amassed $1.025 billion in the box office.
Sandra Bullock | Gravity | $70 Million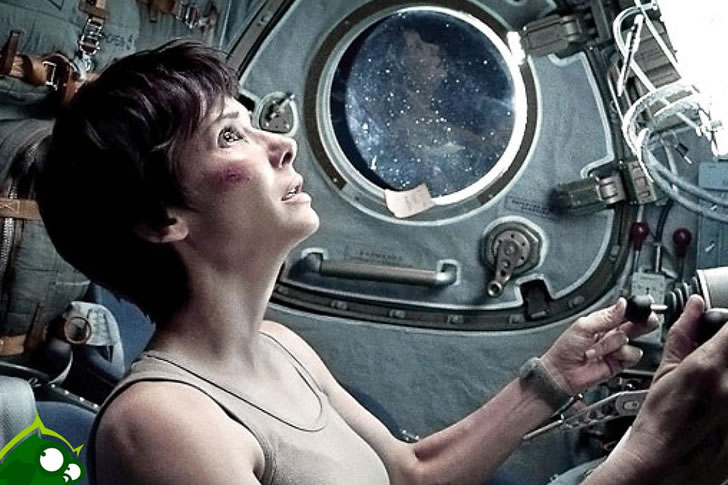 Ever since Sandra Bullock wowed us with her incredible talent in the 1994 movie Speed opposite Keanu Reeves, she has continuously blessed us with her acting prowess. She has made film after film, in which she showed off her amazing acting skills and ability, making her a real leading star in Hollywood.
With her achievements, the 56-year-old star became the highest-paid actress in the world in 2010 and 2014. People magazine named her the Most Beautiful Woman in 2015, credits to her exquisite beauty, and was also included in Time's 100 Most Influential People in the World. These things all add up to Bullock's name. So, when she did the 2013 science fiction thriller Gravity, she earned a massive $70 million payment. The film ended up making $723 million worldwide against its production budget of only $100 million.
Ansel Elgort | Tokyo Vice | $500,000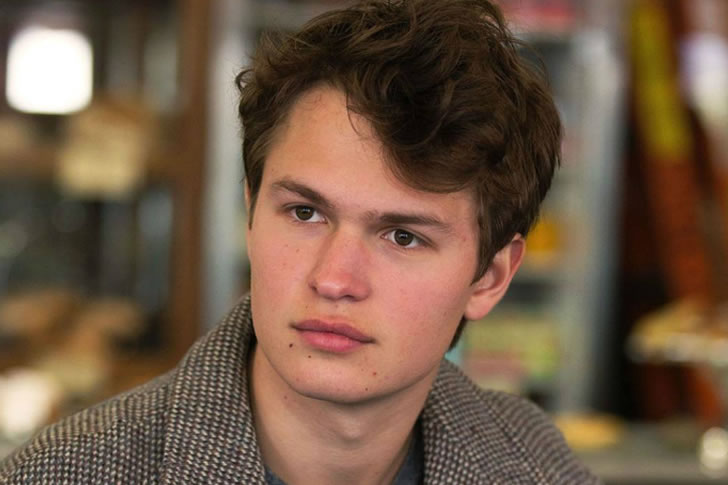 Ansel Elgort is best known as an actor, singer, and DJ. He studied dance for five years when he was young. However, He actually chose to start an acting career in some stage plays. He started to make waves when he had a supporting role in the horror movie Carrie. From there, he began to make big films, like Baby Driver, The Fault in Our Stars, Divergent, The Goldfinch, and more.
But aside from these movie credits, the 26-year-old star is getting his biggest paycheck in the upcoming crime drama TV series Tokyo Vice, worth $500,000. The yet-to-be-out show is based on the 2009 book by Jake Adelstein with the same name. Here, Elgort plays the role of Jake Adelstein, an American journalist who moves to Tokyo and discovers the dirty businesses happening in the country. Also in the show are Ken Watanabe, Rachel Keller, Ella Rumpf, and Rinko Kikuchi.
Will Smith | Bright Sequel | $35 Million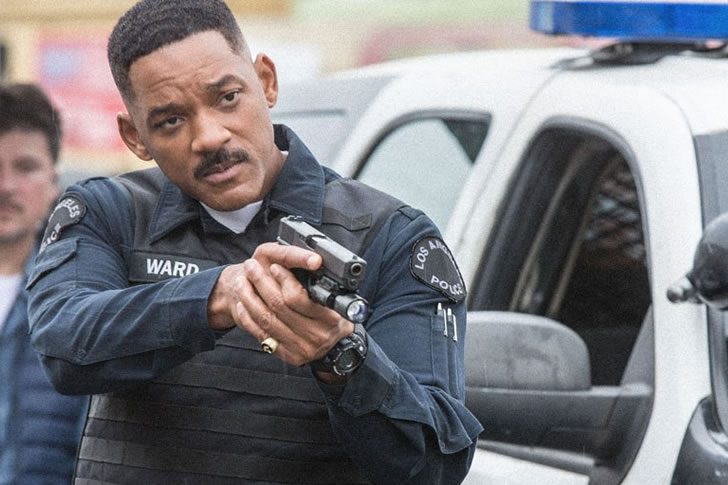 Fans will once again see Will Smith as Daryl Ward in the upcoming movie sequel, Bright, opposite Joel Edgerton, who plays Nick Jakoby. In this movie alone, the 52-year-old star earns a whopping $35 million. According to reports, the second installment of Netflix's urban fantasy action film is now in the works.
This time, the film may be directed by Louis Leterrier after David Ayer helmed the original 2017 movie. Although the first movie didn't receive much positive response, it still got Netflix's favor through its audience, giving it a strong viewership. So, why did the streaming giant decide to continue this movie investment? There were reports that the movie was put on hold due to Smith's busy schedule. Anyhow, as the project is now in the works, it may soon hit the small screens.
Daniel Radcliffe | Harry Potter and the Deathly Hallows Part 1 and 2 | $50 Million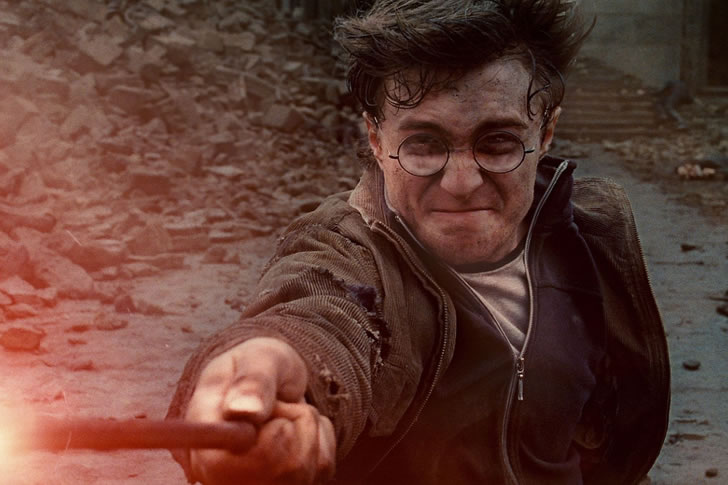 Daniel Radcliffe was only 12 years old when he did the first-ever Harry Potter movie. He is simply Harry Potter! However, little did the young Radcliffe know that this character would not just be his breakout role, but the role of a lifetime. The film didn't only help him to rise to prominence but also sealed his part in pop culture.
Over the next ten years, the now-31-year-old star played the lead role in seven sequels, ending in Harry Potter and the Deadly Hallows – Part 2. This film series made Radcliffe one of the highest-paid actors in the world. Did you know that the two-part movie finale paid him a whopping $50 million? This amount seemed to be an excellent way to part ways with the franchise that didn't only bring him worldwide fame but also huge investment money.
Jim Carrey | Yes Man | $30 Million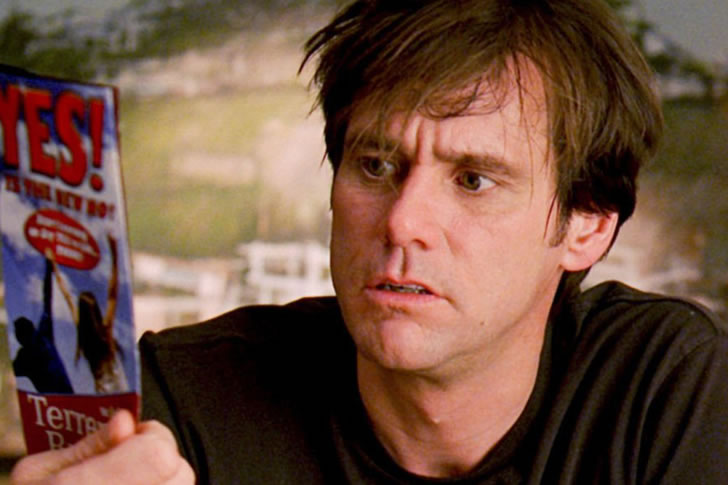 Jim Carrey is a very excellent comedian. He has made us laugh and cry with his movies. He can be a serious, dramatic actor for one minute and instantly change his character to a goofy one right after – only Carrey can do that. The man is a great artist known for his energetic slapstick performances. However, although he brought us a lot of joy, his personal life was not so satisfactory.
Anyway, when he did the 2008 comedy film, Yes Man, the 58-year-old star received a skyrocketing $39 million for it. The film was based on a memoir with the same name by the humourist Danny Wallace. Although it received mixed reviews from fans and critics alike, it couldn't be denied that it was a box office success, earning $223 million worldwide. Credits to Carrey's talent, the film ended up being a big hit.
Ellen Pompeo | Grey's Anatomy | $575,000

Ellen Pompeo is a great American actress and producer. Grey's Anatomy will never be complete without her. She has been the face of the show since it started in 2005. Playing the role of Meredith Grey for 17 straight seasons, it is only appropriate that the 51-year-old star's salary has grown over time, now reaching $575,000 per episode.
With the show's success, Pompeo's paycheck is only a fraction of what it is getting. She is one of the highest-paid actors in the world since 2017 and has repeatedly appeared on the Forbes year-end list. Grey's Anatomy has been on the air for 15 years. It can now be streamed on Netflix, adding up to its fame, not to mention riches. By the looks of it, there is nothing that can stop this show from stunning its audience in every episode. This just proves that its producers have made an excellent investment in it.
Robert Downey Jr. | The Avengers | $50 Million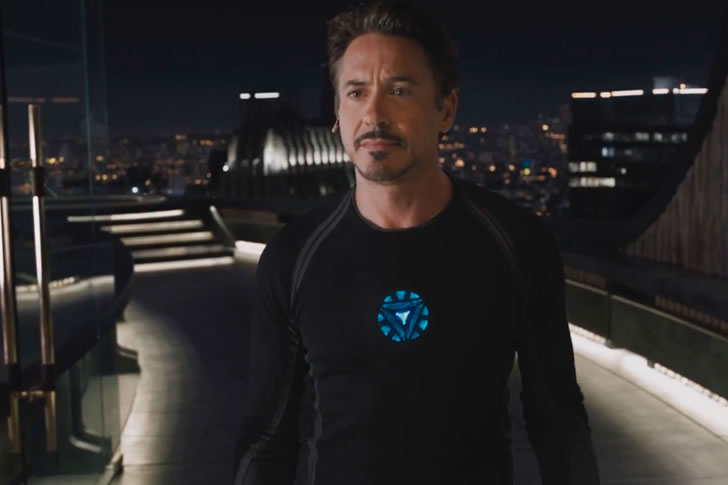 You must be familiar when it comes to Robert Downey Jr. Aside from getting a lot of green bills from Iron Man, Robert Downey Jr. also brought a big fat check from doing the first-ever The Avengers movie. The 55-year-old star made a good decision when he accepted the offer to play the role of Tony Stark, a.k.a. Iron Man, back in the late 2000s.
It looks like he didn't only revive his career but also helped him to be the highest-paid actor in the world in 2013 and 2015. The degree of his fame also made him gross more than $14.4 billion worldwide, making him the sixth highest-grossing box office star of all time. Indeed, Downey is one of the most bankable stars in Hollywood. So, did you know how much he earned when he did The Avengers? It is a staggering $50 million.
Leonardo DiCaprio | Inception | $50 Million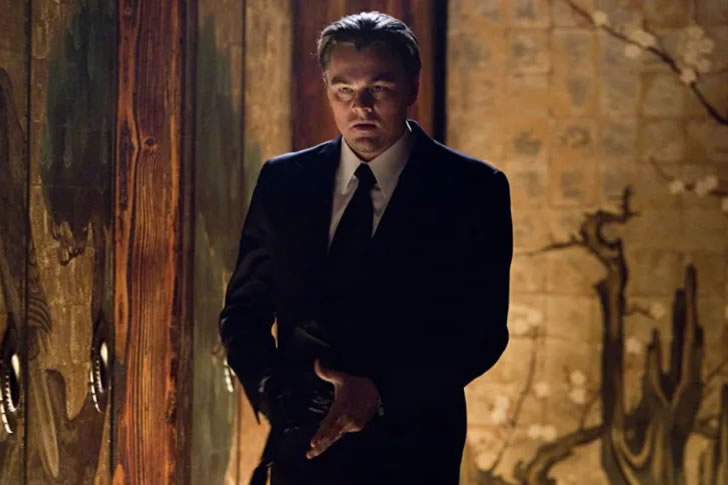 Leonard DiCaprio has always been trying different types of roles after the classic movie finished Titanic. With his fame, it is no surprise that he gets a tremendous amount of payment for every movie he makes. For example, when he did the hit science fiction film Inception in 2010, he was paid a staggering figure of $50 million.
Nobody thought the movie would be of great success, especially with director Christopher Nolan's eccentric theme. Here, the 45-year-old star played the role of a thief, but instead of money, he stole people's private information by infiltrating the subconscious of his victims. Playing the role of Dom Cobb, he was promised to get his criminal records erased without the help of any lawyers if he succeeded with this mission. After its release, Inception ended up grossing $828 million worldwide.
Jack Nicholson | Batman | $50 Million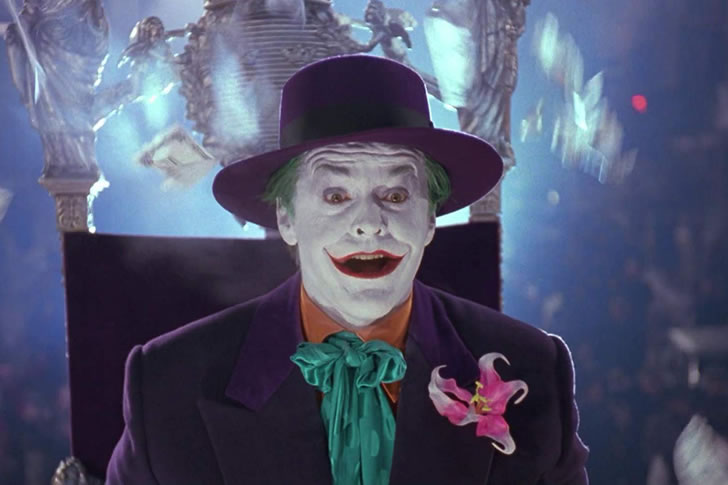 Who will ever forget Jack Nicholson's iconic portrayal of the Joker in the Tim Burton-adaptation of The Batman? The now 83-year-old actor has proven time and time again that he is a legendary star, playing a wide variety of roles, from leading to supporting characters. The road-trip film Easy Rider(1969) earned him a nomination for Best Supporting Actor at the 42nd Academy Awards. Not to mention how he rose to prominence by starring in One Flew Over the Cuckoo's Nest.
So, when he did this villainous role back in 1989, the veteran actor got paid an incredible price of $50 million. Nicholson has set the bar high for the future Joker actors, getting credits for perfectly portraying the role. So far, only a few have managed to match his incredible acting, like Heath Ledger in The Dark Knight and Joaquin Phoenix in Joker, but no one can beat his illustrious take on the crowned prince of crime.
Emma Stone | La La Land | $26 Million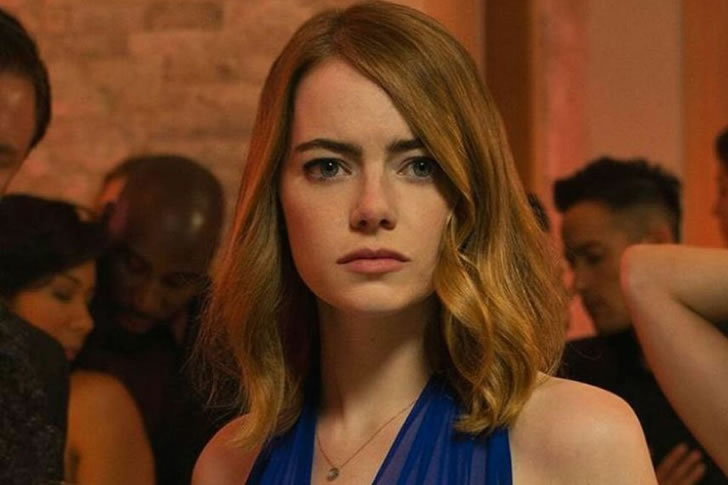 The award-winning 2016 movie musical La La Land didn't only give Emma Stone a lot of credits and accolades, but also a fat paycheck. For playing the role of Mia Dolan opposite Ryan Gosling's Sebastian Wilder, Stone brought home a $26-million salary. She won the Best Actress at the 89th Academy Awards. As the highest-paid actress in 2017, not to mention other award-winning, too, it makes sense that the 32-year-old star received a payment this huge.
Directed by Damien Chazelle, the film tells the story of the aspiring actress, Mia Dolan, and the pianist, Sebastian Wilder. The pair met in Los Angeles and fell in love with each other in music, supported each other while pursuing their dreams. Aside from being a box-office hit, it grossed $446 million worldwide – a massive profit from its production budget of only $30 million.
Mel Gibson | Lethal Weapon 4 | $30 Million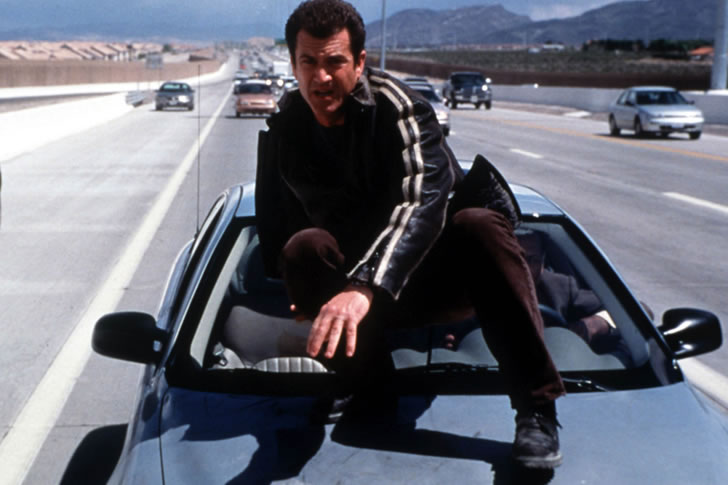 The Irish-American actor, director, writer, and producer, Mel Gibson became one of the highest-paid actors in Hollywood, credits to Lethal Weapon 4. For this movie alone, the 64-year-old star got $30 million. Known for his action hero roles, Gibson rose to prominence when he played his breakout role, Max, in the first three films of the post-apocalyptic series Mad Max. It was then followed by the success of the buddy cop film series Lethal Weapon, which cemented Gibson's part in the entertainment industry.
With the long list of movies he has made in the past, Gibson has become an iconic star in his own right and is indeed one of Hollywood's gems. Gibson is maybe 64 today, but there is nothing that can stop him from doing action films. For instance, he starred in the action-adventure film The Expendables 3, which was released in 2014.
Ben Affleck | The Accountant | $14 Million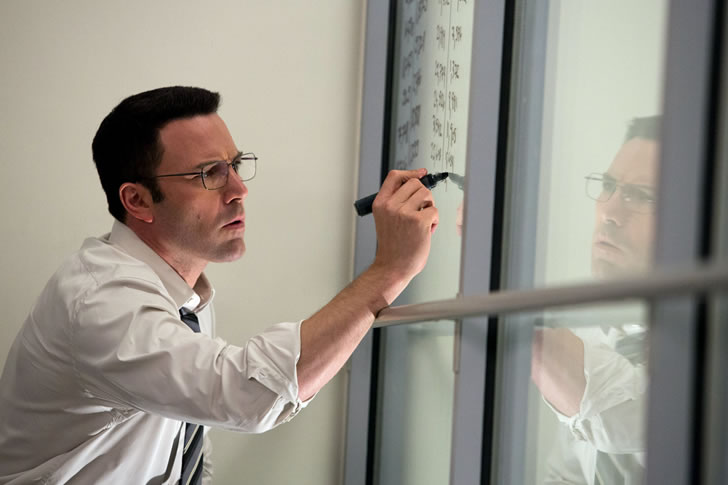 Ben Affleck has made many movies in the past, but one of his biggest paychecks comes from the 2016 film The Accountant. Gone are the days that the 48-year-old earned $30 for the 1989 film Field of Dreams. His iconic movie Good Will Hunting, which he worked with Matt Damon, earned him $300,000 since the script sale of $600,000 was split with Damon to an even 50 percent.
As time went by, Affleck has managed to establish himself as a film actor, making an investment in himself. His acting career grew, and his salary eventually bloomed to a massive $10 million for every movie. He got the said amount when he did Argo and Gone Girl. Eventually, it then went up to $12 million when he did Live by Night, and the highest value remains to be from The Accountant.
Tom Hanks | Saving Private Ryan | $40 Million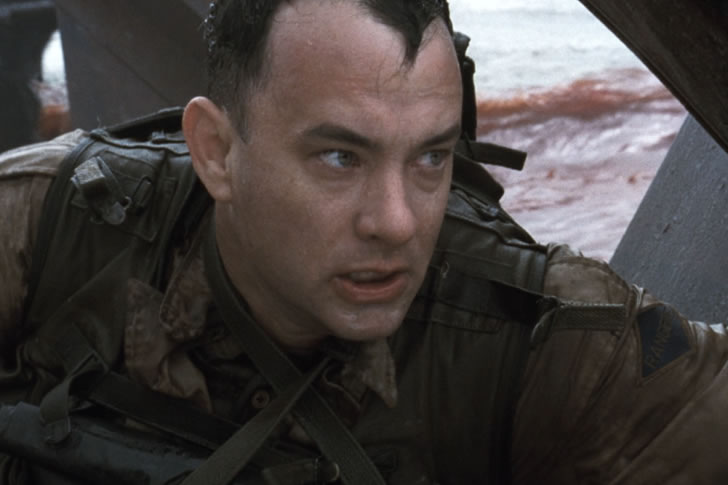 Tom Hanks has been touching the audience's heart with his epic and emotional movies, from Forrest Gump to Cast Away, but one of his most iconic films is the 1998 epic war picture, Saving Private Ryan. Helmed by Steven Spielberg, the movie was set during the Invasion of Normandy in World War II. The film is about a special operation to save soldier James Ryansons, who might be the last living son of the family, away from the frontline.
The legendary war drama didn't only earn him the best actor award but also a great paycheck worth $40 million. Considering that the film was made in 1998 and Hanks received this amount back then, it was already a colossal amount of money. Compared today, only a few actors get this high salary for doing just one movie. Surely, the 64-year-old actor has a good credit score with the amount of pay he has been receiving.
Adam Sandler | Jack and Jill | $25 Million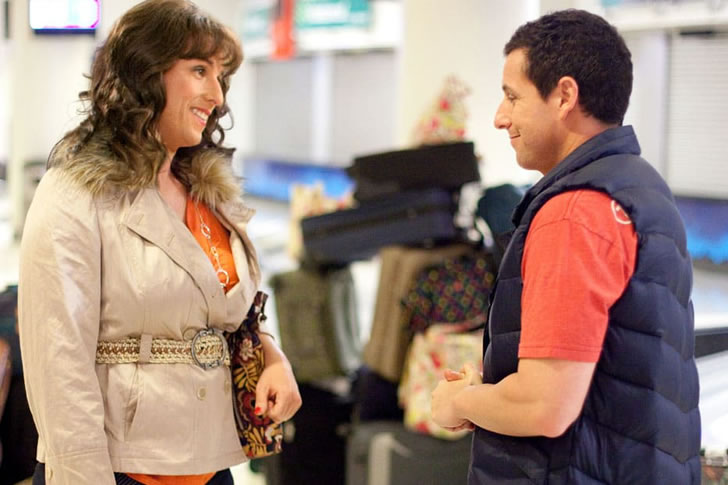 Adam Sandler is one of the most famous actor-comedians in Hollywood. Before his big break, however, he had a humble beginning, starting as a cast member on Saturday Night Live from 1990 to 1995. From there, he began to headline a lot of Hollywood films, from Billy Madison to the latest Netflix release, Uncut Gems. He earned a nomination for Best Actor In a Comedy series at the 60th Golden Globe Awards for starring in Wild Love. The 54-year-old star has proven himself to be a significant star – a real treasure of the entertainment industry.
So, when he did the 2011 comedy film, Jack and Jill, it wasn't surprising that he earned $25 million. Aside from being a versatile actor, Sandler played both characters in the movie's title. The film grossed only $149 million against its $79 million budget, returning the producers' investment money.
Arnold Schwarzenegger | Terminator 3: The Rise of the Machines | $29 Million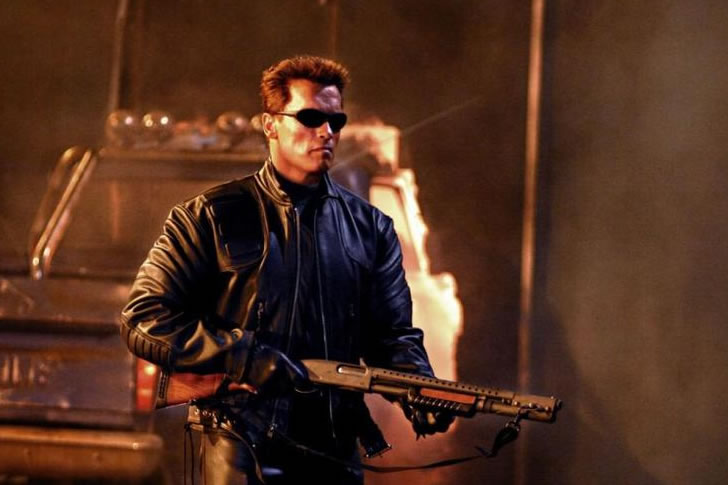 Arnold Schwarzenegger climbed to stardom as a Hollywood action film icon. His fame began when he did the epic movie Conan the Barbarian in 1983 – and the actor's ascent has been steady ever since. He has started to play the role of the super killer with a human face but mechanical body in his most famous film series The Terminator since 1984. From then on, he gradually reprised his role as the cyborg assassin. The franchise is still on-going, as the latest installment Terminator: Dark Fate dropped in 2019.
Surely, Schwarzenegger has earned a lot from this franchise, and one of his biggest paychecks came from the 2003 sequel Terminator 3: The Rise of the Machines worth $29 million. Although Schwarzenegger is yet to be named as one of the highest-paid actors, he surely has a good credit report with his earnings.
Johnny Depp | Pirates of the Caribbean | $20 Million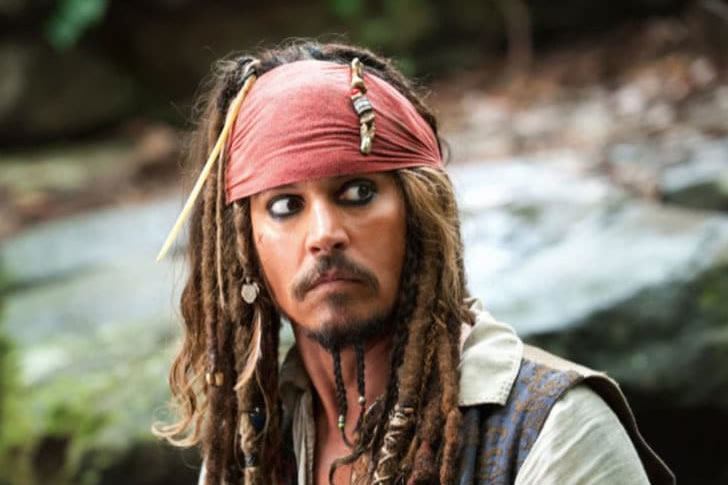 Johnny Depp's huge payment from Pirates of the Caribbean needs no explanation. He is an iconic actor in his own right, an A-lister, one of the most recognizable stars in Hollywood, one of the most bankable, and the list goes on. At the age of 27, he was nominated for a Golden Globe award for best actor for his role in Edward Scissorhands. These may be the reasons why Walt Disney paid Depp $20 million for playing his equally iconic role, Captain Jack Sparrow, in the first Pirates of the Caribbean movie.
The picture ended up being a big hit, grossing $654.3 million worldwide as the fourth-highest-grossing film of 2003. As to Depp, he became one of the highest-paid actors in the world, and further earned a 2012 Guinness World record for making a whopping $75 million. So, do I still need to list all the 57-year-old actor's feats to justify his huge payment?
Keanu Reeves | Matrix | $30 Million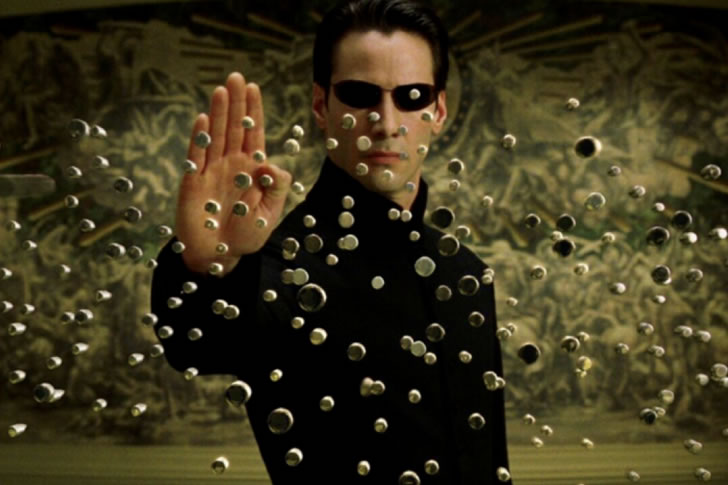 Another A-list star on the list for the second time is Keanu Reeves. He first made us laugh with his breakout role in the 1989 science fiction comedy Bill & Ted's Excellent Adventure. The 56-year-old star started to receive critical acclaim when he did My Own Private Idaho in 1991 and has established himself as an action hero in the movies Point Break. In 1994, he received more attention for his role of Jack, an LAPD SWAT in the film Speed.
So, when he started playing the role of Neo in the science fiction movie series The Matrix in 1999, he came to greater stardom. But aside from the vast degree of fame that he attained in this franchise, Reeves also got a huge paycheck, totaling $30 million. The film experienced a big success, grossing more than $460 million worldwide, receiving positive responses, and winning four Academy Awards.
Will Smith | Men in Black 3 | $100 Million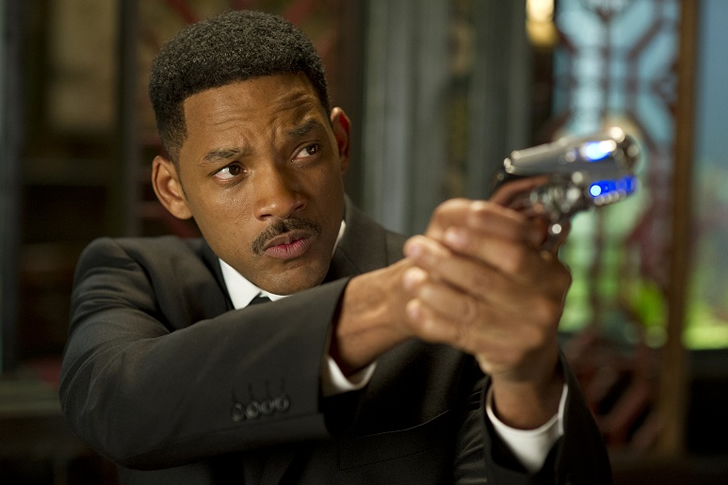 Will Smith gets credit for being "the most powerful actor in Hollywood." With his incredible talent in acting, you can surely relate to every role he plays. For instance, from the broke dad Chris in the film The Pursuit of Happyness to the widower Ben in Seven Pounds, I'm sure he has made you shed a tear one way or another.
But, dramatic scenes are not the only thing that Smith is capable of doing. He can also make you smile or laugh out loud, like in the science fiction comedy Men in Black 3. Thanks to Smith and his co-star, Tommy Lee Jones, the franchise became a mega-hit. With a budget of $215 million, it is one of the most expensive comedy films made as of 2020. How much did Smith get from it? He took home a crisp $100 million salary.
Bruce Willis | The Sixth Sense | $120 Million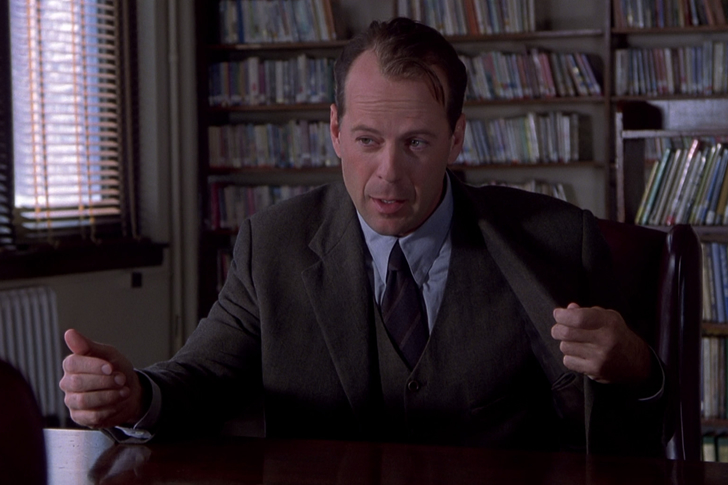 American actor, producer, and singer, Bruce Wills was born in West Germany. At the age of 30, he won Emmy and Golden Globe Awards for Outstanding Lead Actor in a Drama Series for starring in the television series Moonlighting. The quote, "I see dead people," has been etched in the minds of many since the supernatural psychological movie The Sixth Sense hit the big screens in 1999.
Along with the eccentric twist that M. Night Shyamalan has been known for, the movie's lead star, Bruce Willis, has put everyone in awe. Here, Willis played the role of child psychologist Malcolm Crow, trying to help Cole Sear (Haley Joel Osment), a child who could see and talk to dead people. As an A-list star himself, of course, the 65-year-old actor has been well-compensated for his incredible acting. He took home a salary of $120 million. With this amount, he can surely put up many investments.
Harrison Ford | Indiana Jones and the Kingdom of the Crystal Skull | $65 Million

Aside from playing the iconic role of Han Solo in the epic space media franchise Star Wars, another legendary character that Harrison Ford is known for is Indiana Jones. In this movie series based on the adventures of Dr. Henry Walton Jones Jr. (Ford) alone, he used to earn $20 to $25 million. But when he did the fourth movie, Indiana Jones and the Kingdom of the Crystal Skull, he got a stellar $65 million, including its back end profits.
Ford is no ordinary actor. In 1993, he set an age record for an action hero when he starred in the action movie Outlaw. Receiving the American Film Institute Lifetime Achievement Award in 2000, The degree of his fame made him one of the most sought-after stars in Hollywood, with a box office gross of more than $9.3 billion. This even made him the fourth highest-grossing box office star of all time.
Brad Pitt | Ocean's Eleven | $30 Million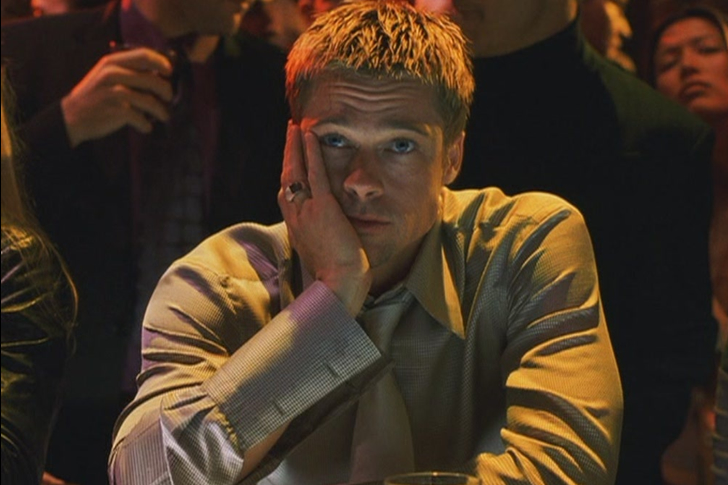 Another A-list star on the lineup is Brad Pitt. Aside from being the most attractive man in the world who has been in a relationship with the most famous and beautiful stars in Hollywood, Pitt is also one of the most influential and powerful people in the entertainment industry. In addition to his looks, it cannot be denied that the 56-year-old hunk is a good actor. His performance in Se7en opposite Morgan Freeman amazed everyone in 1995.
He always gives critically-acclaimed performances whenever he does any movie, so it goes without saying that he should receive the right payment for it. So when Pitt did Ocean's Eleven in 2001 with the fellow A-list stars George Clooney, Matt Damon, Andy Garcia, and Julia Roberts, he pocketed $30 million. With an all-star cast, you could say that the movie's producers surely made a huge investment in it.
Chris Pratt | Passengers | $12 Million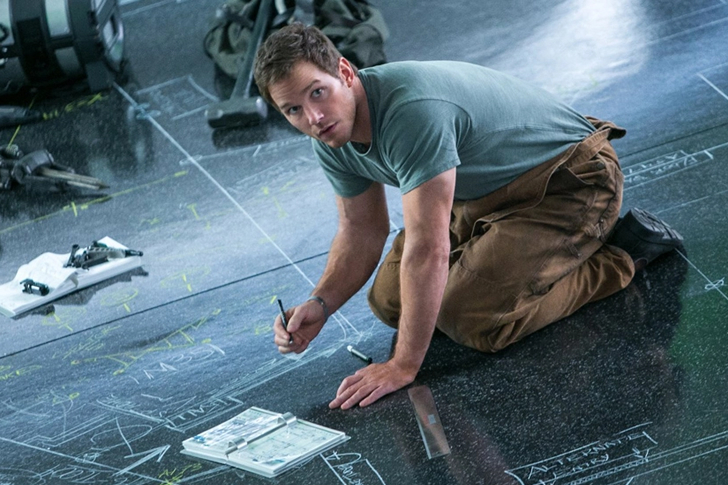 You may know Chris Pratt as your all-around funny guy like Peter Quill in the movie series Guardians of the Galaxy who is obsessed with dancing to golden times songs, and the veteran Owen in Jurassic World whose mission is to train the dragons. This 41-year-old actor can be serious, too. He got the credit for the role of the mechanical engineer Jim Preston in the science fiction romance Passengers.
Aside from his co-star, Jennifer Lawrence, who got $20 million when she did this movie, Pratt got a smaller earning of $12 million. Although the film received mixed reviews, Pratt and Lawrence got praise for their performances. Well, it is not the first time that Pratt has been commended for his amazing acting talent. When he did the hit NBC sitcom Parks and Recreation from 2009 to 2015, he also received critical acclaim.
Paul Reiser | Mad About You | $1 Million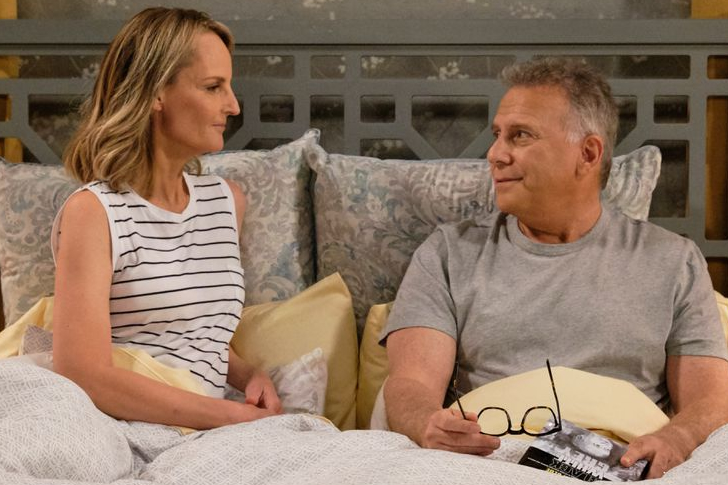 The 64-year-old American man Paul Reiser has a lot of titles to brag. He is a comedian, actor, writer, and musician, who has many TV and movie credits under his belt, including for portraying Paul Buchman in the hit sitcom Mad About You from 1992 to 1999. With the show's success, it wasn't only able to give its stars a good paycheck, but it also earned numerous awards and nominations.
Just like his co-star Helen Hunt, who played the role of his on-screen wife Jamie, Reiser got a payment worth $1 million per episode. According to reports, it was in the two's contracts that they should get equal pay in the last season of the show. Sadly, despite the success, its final season experienced a sharp rating decline due to a change of time slot, giving way to NBC's other comedy shows.
Lauren Graham | Gilmore Girls | $750,000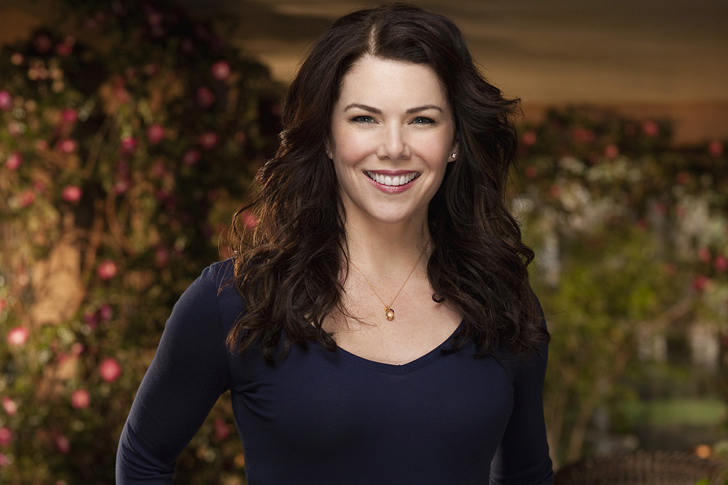 Warner Bro released a highly visible modern family ethics drama, Gilmore Girls, in 2001. Ever since it became an on-air hit, the show has become a significant part of pop culture. The excellent relationship between the single mother and her daughter has effortlessly made its way to the hearts of many, making it a staple on the TV screens ever since it debuted. The degree of its fame even resulted in a revival nine years after it ended in 2007.
In 2016, Netflix relived the story of Lorelai and Rory Gilmore from the fictional town of Stars Hollow. With Gilmore Girls becoming a cult classic TV series, it is only right that one of its lead stars, Lauren Graham, gets a $750,000 paycheck for every episode. But don't pout Rory fans! The 53-year-old star playing Lorelai has the same amount of payment as her co-star, Alexis Bledel, who stars as Rory.
Denzel Washington | 2 Guns | $20 Million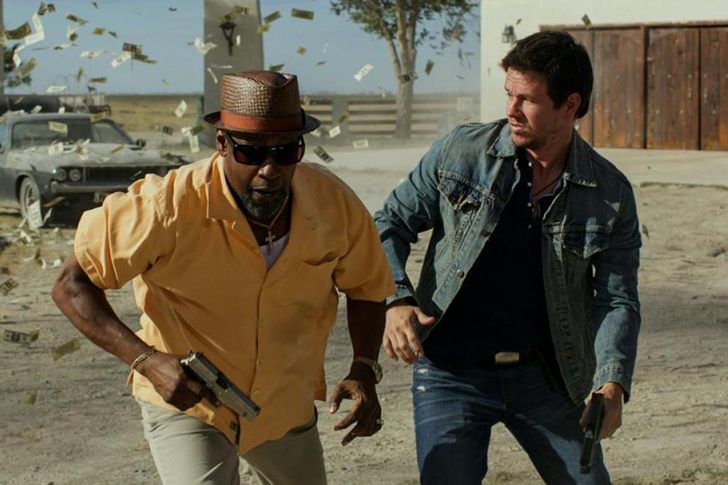 One of Hollywood's most prized possession is Denzel Washington. This star is known for his unparalleled acting chops and versatile character depictions. Who can ever forget his perfect portrayal of the anti-apartheid activist Steve Biko in the 1987 movie Cry Freedom? From there, he started to give a more emotional tone for different roles, which enables him to amass millions of dollars in just one film continually.
So, when the 65-year-old actor did the buddy cop action flick 2 Guns opposite Mark Wahlberg in 2013, he earned a stunning $20 million. This film is about a DEA agent and a Navy intelligence agent team up and pulls out a stunt that takes a heavy toll on the drug gangs. The film earned $131.9 million at the box office worldwide against its budget of $61 million. With the many movies Washington did in the past, he might need to hire the help of his financial advisor in organizing his finances.
Alec Guinness | Star Wars | $8 Million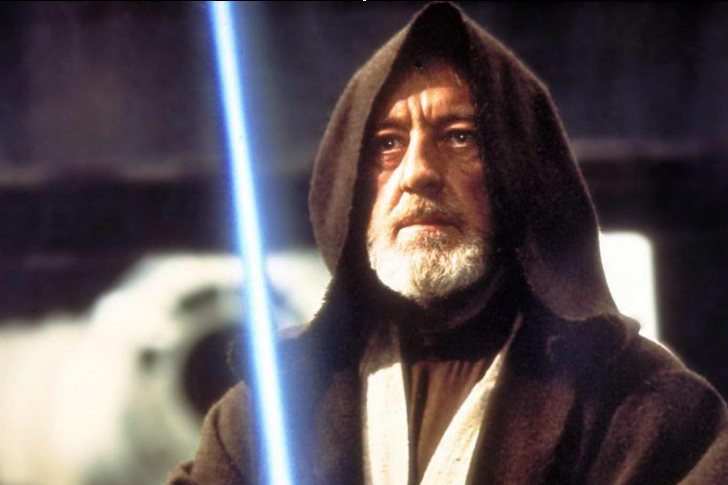 Alec Guinness used to hate movies, but little did he know that it would bring him great riches. Surely, you know this legendary British actor for playing the role of Obi-Wan Kenobi in the first Star Wars film in 1977, Star Wars: A New Hope (Episode IV). The film didn't only make a significant impact on cinema history but also on Guinness's career. He won a nomination for Best Supporting Actor at the 50th Academy Award in his 60s.
When George Lucas hired him, he was the only famous star among the newbie actors that would be seen in the film. Of course, he was well paid for it. The studio agreed to double the degree of Guinness's pay, along with a small percentage of the movie's gross, which turned out to be a considerable amount of money. All in all, he earned a drooling $80 million.
Adam Sandler | 50 First Dates | $25 Million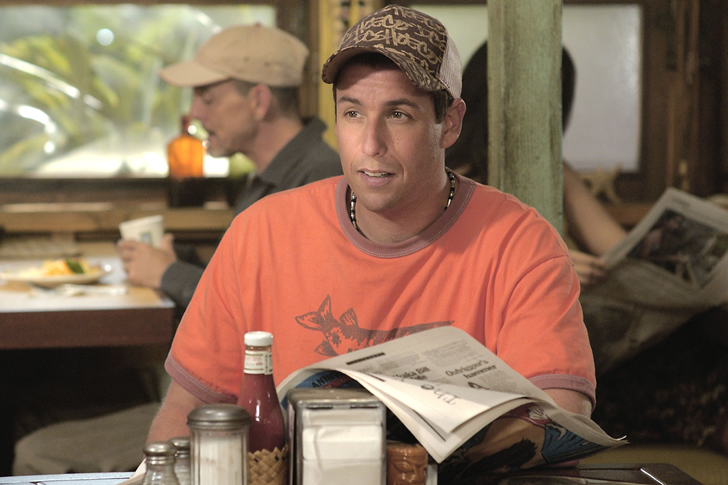 Adam Sandler may not be the highest-paid actor in the world, but at least he is one of the most well-compensated. Aside from knowing him for his incredible wit and sense of humor, he is also the often collaborator of Drew Barrymore. They have worked together for three movies, and all of those are big hits, which are The Wedding Singer in 1998, the 2004 romantic comedy film 50 First Dates, and Blended in 2014.
The movie's unique theme and premise caught the audience's attention. This even gave birth to a lot of remakes all over the world, from Malaysia to Japan. Thankfully, they all provided credit where it is due. With the movie's success, earning $196.3 million box office gross against its $75 million budget, the movie producers have surely recovered from the $25 million paycheck they gave to Sandler.
Leonardo DiCaprio | The Wolf of Wall Street | $25 Million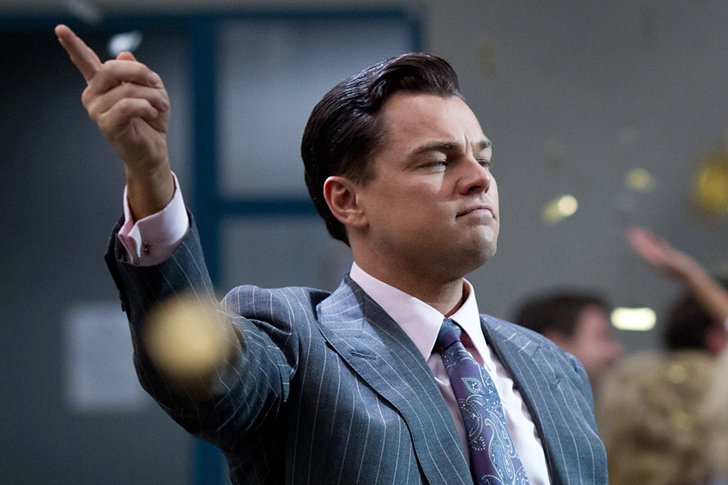 We already know what kind of a talented actor Leonardo DiCaprio is. He often plays unconventional roles, which he perfectly nails, credits to his marvelous acting talent, and his preference for doing biopics and period films. He is also often the collaborator of the movie genius, Martin Scorsese. One of the films they have worked on together is the 2013 biographical crime film The Wolf of Wall Street – but that's not all. He also got bonuses when he did this movie.
He plays Wall Street legend Jordan Belfort, a stockbroker who made $12 million in three minutes and became a billionaire when he turned 31. This film experienced major commercial success, grossing $392 million worldwide and becoming Scorsese's highest-grossing movie against its budget of $100 million. Despite being controversial, it still got positive reviews and responses, praises for Scorsese's directorial expertise, and DiCaprio's performance, earning several awards and nominations.
Melissa McCarthy | Ghostbusters | $14 Million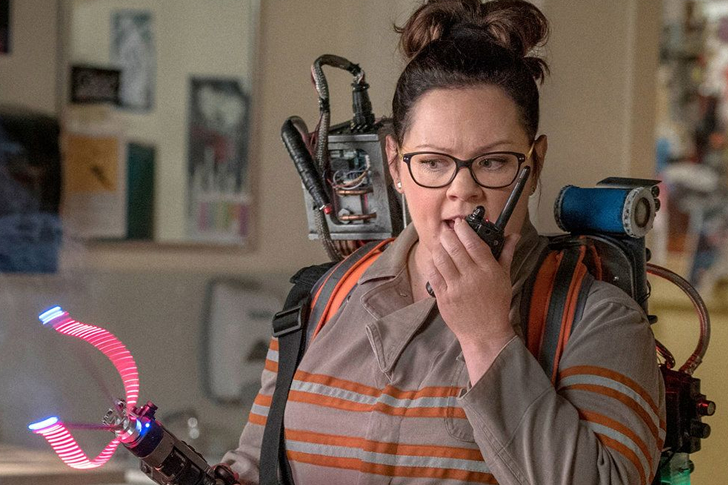 Melissa McCarthy has won the hearts of the audience with her remarkable wit and sense of humor. She is not only a comedian but also a woman of intelligence who makes people laugh with punchlines instead of mocking them. She got increasing fame and popularity for playing in Mike and Molly, which won her the Emmy award for Outstanding Lead Actress in a Comedy series. So, when she did the 2016 revival of the classic Ghostbusters, fans have loved her for it.
Here, the 50-year-old star played the role of Abby Yates, who started a ghost-catching business in New York City, along with three other women and their assistant. The reboot grossed $229 million worldwide, but with combined production and marketing budget that cost more than $350 million, it turned out to be a flop. Sadly, the producers didn't recover the investment money that they had put in here. They even lost $121 million.
Mark Wahlberg | Transformers: Age of Extinction | $17 Million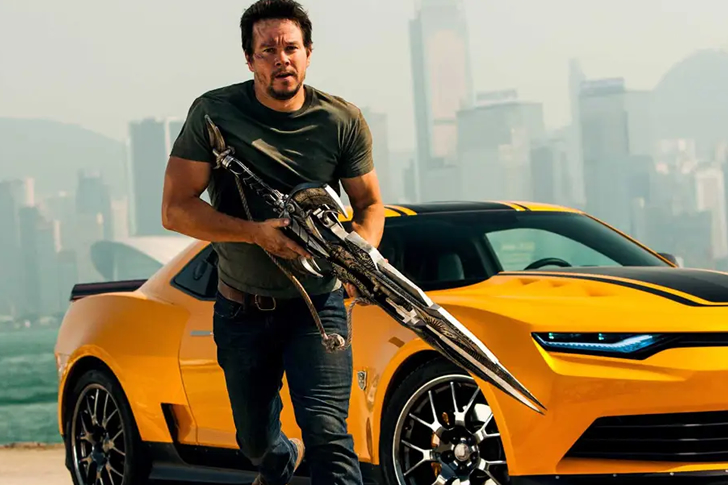 Who would have thought that Mark Wahlberg would be a big shot in Hollywood after starting his career as a rapper? He began to receive critical acclaim when he did the 1997 period drama Boogie Nights that paved him the way to do big-budgeted films, like the 2000 thriller The Perfect Storm and the 2001 science fiction movie Planet of the Apes. He then became the lead star of the Transformers live-action film franchise from 2014 to 2017.
So, when he did its first movie installment, Transformers: Age of Extinction, he got paid a sparkling $17 million. With the film's budget of $210 million, it earned a massive $1.04 billion at the box office. After three years, he became the highest-paid actor in the world, and with his hard work and hefty income, Wahlberg surely has a perfect credit score.
Angelina Jolie | Salt | $20 Million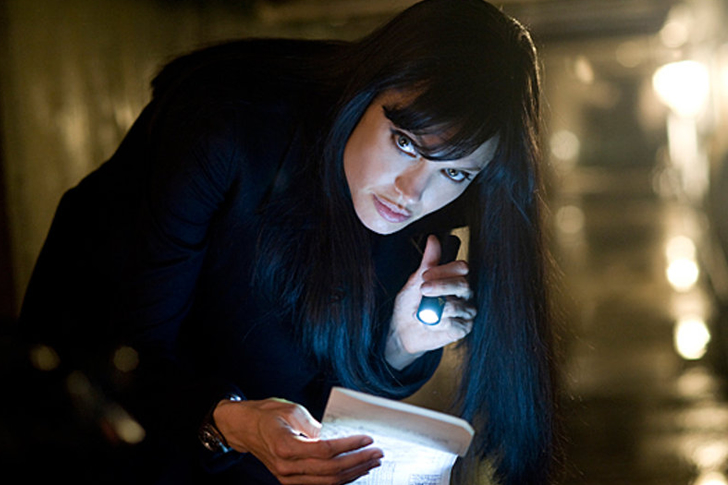 Angelina Jolie has received numerous accolades since she started her acting career. She doesn't only confine herself to making sweet and dramatic movies, as she's not afraid to get her hands dirty by doing action films. In 2001, she starred in the adventure action film Tomb Raider, in which she played the beautiful, sexy and intelligent Lara Croft. Getting credits for being the highest-paid actress in Hollywood multiple times, the 45-year-old star rightfully earned her $20 million pay when she did the 2010 action thriller film Salt.
Jolie proved that not male stars could do action movies. Although the film was initially made for a male protagonist with Tom Cruise on the lead, it was rewritten to fit Jolie. It seems like producers made the right call, seeing as the film ended up grossing $294 million at the box office worldwide and received positive reviews, thanks to Jolie's stellar performance.
Leonardo DiCaprio | The Revenant | $25 Million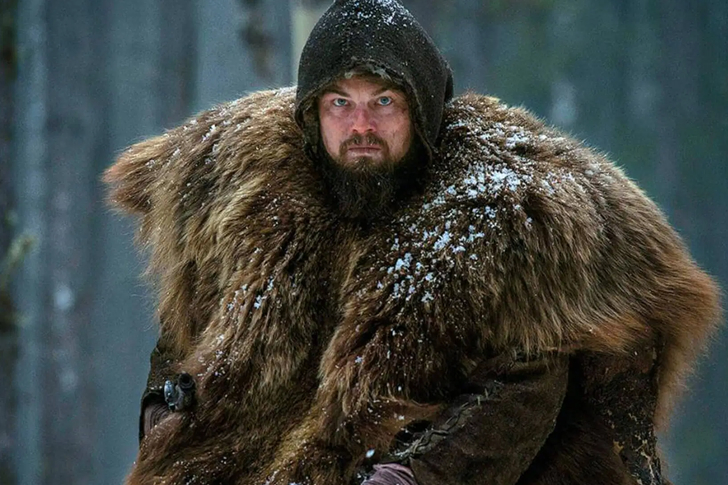 Leonardo DiCaprio started his career on the TV series Growing Pains. His breakout role came when he did the 1993 drama film What's Eating Gilbert Grape, earning him $75,000. However, today's salary is a far cry from the time that the 46-year-old was only starting to make a name. Credits to Titanic for paving his way to success! Ever since he did the 1997 movie, he didn't only become a Hollywood sensation but also a most sought-after actor.
This even helped him increase his payment, from getting $2.5 million from the epic James Cameron film to now raking in millions of dollars for a single appearance. So, when he did the 2015 epic Western adventure film The Revenant, DiCaprio brought home $25 million and several Best Actor awards from the Golden Globes, Screen Actors Guild Award, BAFTA, Critic's Choice Award, and even the Oscars.
Matt Damon | The Martian | $25 Million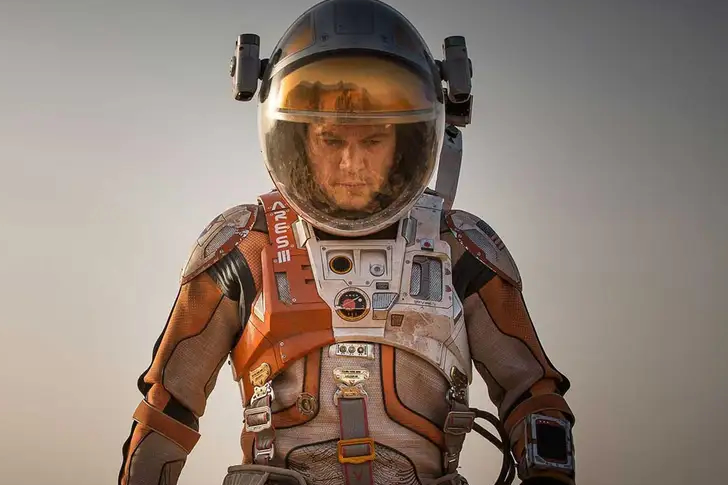 Matt Damon started to break through the entertainment industry in 1997 when he wrote and starred in Good Will Hunting with his best pal, Ben Affleck. Although he only earned $300,000 back then, it sealed his part in Hollywood as an actor, producer, and screenwriter. He even won the Best Screenplay for the drama film that turned out to be iconic, making its way to one of the 100 Favorite Films list by The Hollywood Reporter.
This of course helped Damon to be a prominent star with a pricey acting fee. Case in point, when the actor did the 2015 science fiction film The Martian, he pocketed $25 million. And this is just one of the too many Damon-led movies that earned millions of dollars from the box office. Surely, these films have served as a great investment for him.
Peter Dinklage | Game of Thrones | $2 Million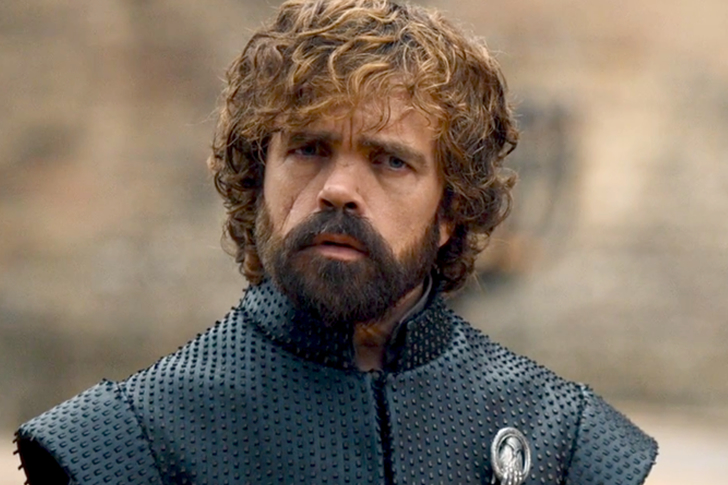 Peter Dinklage started to receive critical acclaim for his perfect portrayal of the wittiest and most intellectual Lannister, Tyrion, in the hit TV series Game of Thrones, which earned him the Primetime Emmy Award for Outstanding Supporting Actor in a Drama Series a record four times. Besides, he also won a Golden Globe Award for the role in 2011 and a Screen Actors Guild Award in 2020. The show helped the 51-year-old star shot to international stardom, opening a lot of doors and opportunities.
It even paved the way for him to officially join Hollywood, making him a part of big-budgeted movies like Avengers: Infinity War and X-Men: Days of Future Past. With GoT's success, its major key players, such as Emilia Clarke, Nikolaj Coster-Waldau, Lena Headey, Kit Harington, and Dinklage, all received a payment of $2 million per episode, making them instant millionaires. Surely, Dinklage and the rest of the cast would no longer need to live off money loans with their huge salaries.
Kaley Cuoco | The Big Bang Theory | $900,000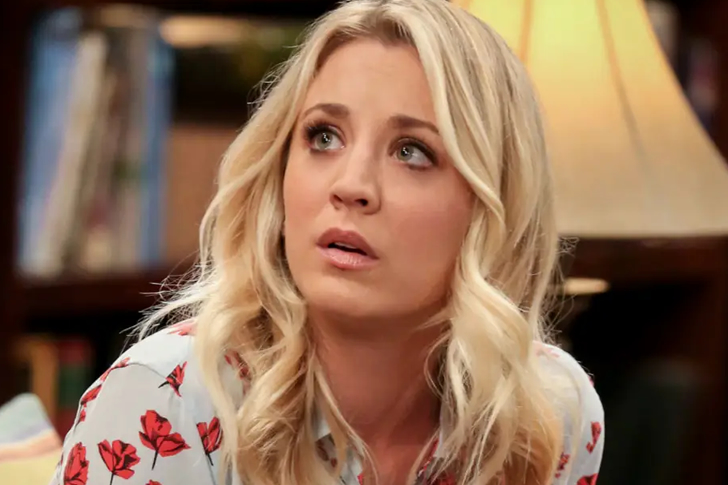 The Big Bang Theory will never be complete without Kaley Cuoco. The 34-year-old star was one of its lead roles, along with Johnny Galecki and Jim Parsons, among others. She had been part of the show from 2007 to 2019, playing the role of Penny for 12 years. With the show's success, it has become a significant part of pop culture.
The series is also known for giving its stars a considerable salary, like Cuoco's $900,000 paycheck per episode. Now that the show has come to an end, Cuoco is currently busy doing other things. She is now the lead star of the upcoming streaming TV series, The Flight Attendant, opposite Michiel Huisman. We're not just sure if the degree of pay she is about to receive here will be close to his TBBT salary or not – but we're excited to see her all the same!
Nicole Kidman | Big Little Lies | $1 Million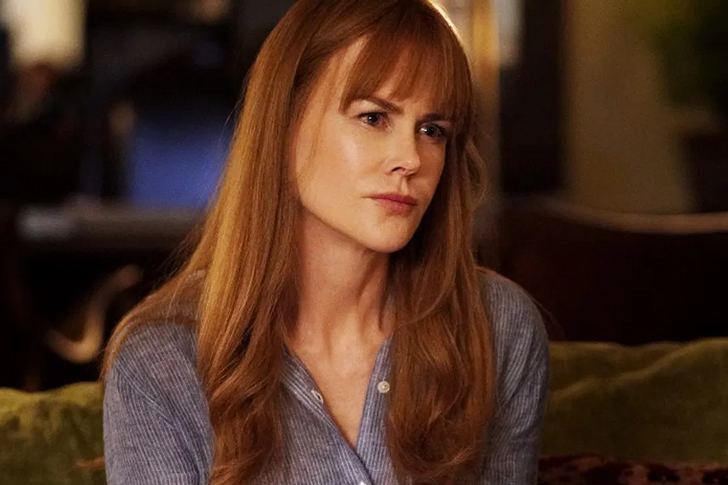 Nicole Kidman is definitely a Hollywood key figure. She was named one of the highest-paid actresses in the world in 2006, 2018, and 2019, and one of the most influential people in 2004 and 2018. To top it off, she is also an award-winning artist. In 2002, Kidman was awarded the Academy Award for Best Actress for playing the role of Virginia Woolf in the drama The Hours. And she subsequently was nominated for the Academy Award for portraying a courtesan in the musical Moulin Rouge!
So, with these achievements, the 53-year-old actress definitely deserves to get one of the biggest salaries on TV. Kidman has only made a few TV series so far, and one of them is the hit HBO drama Big Little Lies. For its first season in 2017, the actress only got $350,000 per episode. However, when she returned for the second season in 2019, she was paid a dazzling $1 million. We're not sure what Kidman did with this huge amount, but we hoped she used it for something worthwhile, such as investments.
James Gandolfini | The Sopranos | $1 Million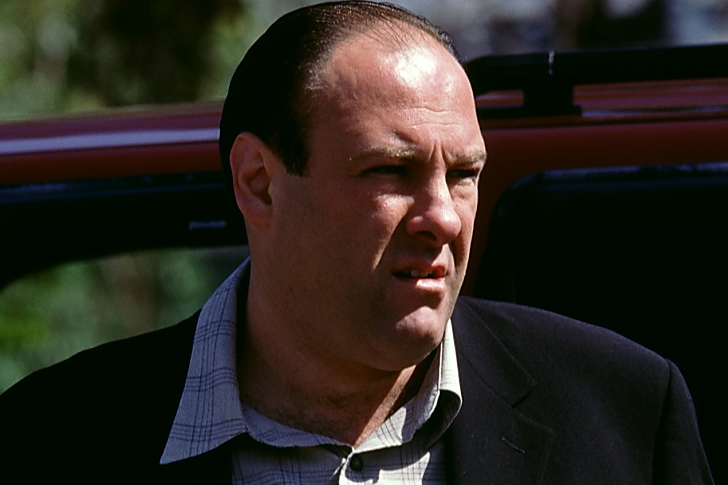 The Sopranos gets credits for being one of the most outstanding, best written, and part of the 100 greatest TV shows of all time. It won numerous awards from the most prestigious award-giving bodies. With the huge degree of success the show experienced, it gave birth to different adaptations, like books, video games, soundtrack albums, and various merchandise.
And without any doubt, its stars started to have a successful career ever since they became a part of this HBO series, including James Gandolfini. Playing the role of the lead character Tony Soprano, the 51-year-old star was paid $1 million per episode. After six seasons or eight years on the air, the show finally ended with a big bang. It has been 13 years ever since The Sopranos come to an end, but it still remains to be relevant until today.
Jennifer Aniston | Friends | $1 Million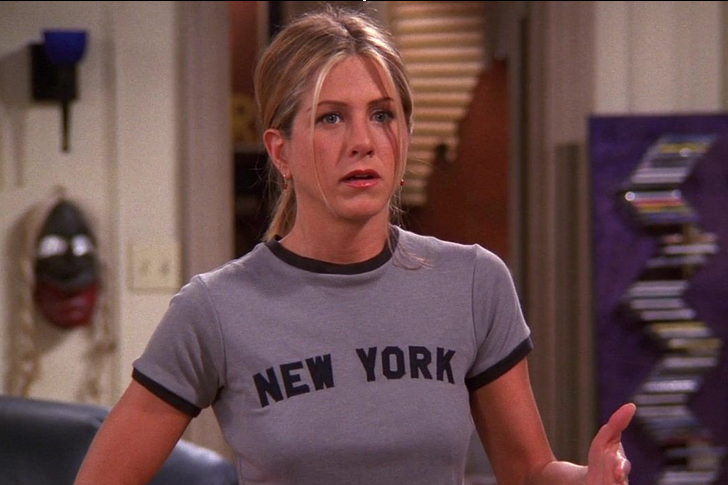 One of the most famous TV shows of all time is NBC's Friends. It received acclaim throughout its 10-season run, staying on the air for a decade. It starred Jennifer Aniston, Courteney Cox, Lisa Kudrow, Matt LeBlanc, Matthew Perry, and David Schwimmer and told the story of six friends who were in their 20s and 30s, living in the crazy world of Manhattan, New York City.
In their first season contract, they were only paid $22,500 per episode. However, with the show's success and degree of fame, it dramatically grew in time. In the second season, they got $40,000. From here, a salary negotiation occurred, and they received $1 million payment per episode in seasons nine and ten, making Aniston, Cox, and Kudrow the highest-paid TV actresses then. And she also won Primetime Emmy, Golden Globe, and Screen Actors Guild awards for her role in this TV show.
Helen Hunt | Mad About You | $1 Million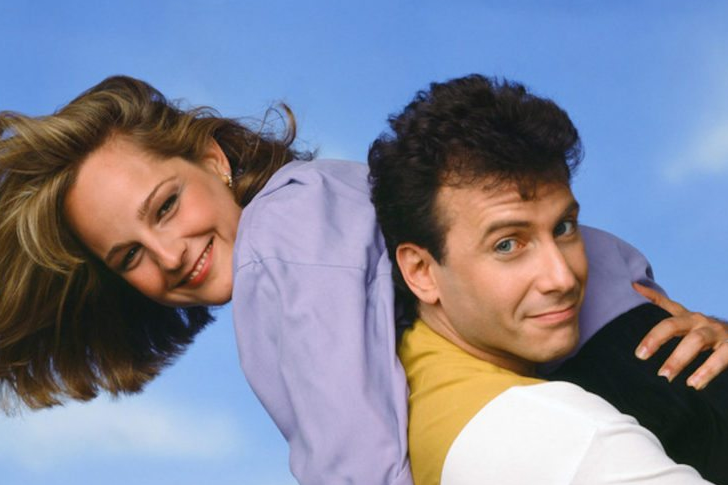 Although Mad About You is not as famous as the other '90s sitcoms such as Seinfeld and Friends, its lead stars Helen Hunt and Paul Reiser both got a staggering $1 million salary each. Playing the role of PR expert Jamie Buchman who was living in New York City for a total of seven years, she got a million dollars per episode for its last season.In the long run, both Hunt and Reiser's contracts indicated that they should be paid equally.
Thankfully, NBC listened to their request and gave in to their demands without needing the help of any lawyer. As a result of the sitcom, she won three Golden Globe Awards for Best Actress in a Television Series – Musical or Comedy and four Primetime Emmy Awards for Outstanding Lead Actress. To this day, the actors' performances and the show itself continues to be a popular cult classic that has been underrated during its supposed heydays.
Jerry Seinfeld | Seinfeld | $1.5 Million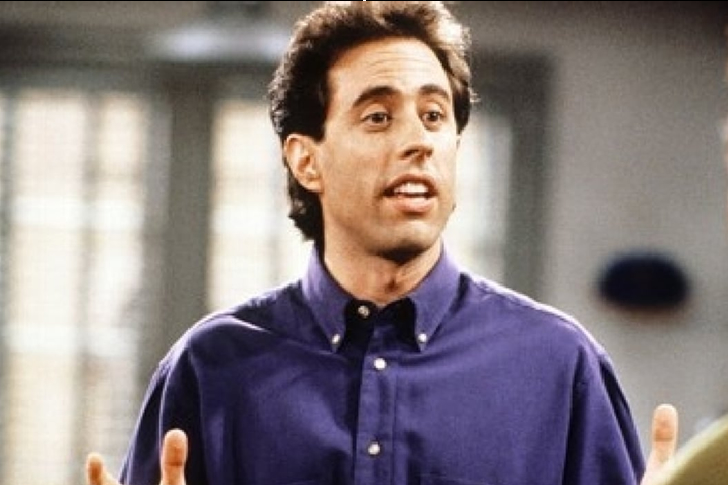 Seinfeld is heavily regarded as one of the greatest and most influential sitcoms of all time. Numerous publications even named the famed TV series the best TV show in history, while the Writers Guild of America voted it as the second Best Written TV Series, following The Sopranos. The show ran on NBC from 1989 to 1998, which was widely considered as one of the most popular American sitcoms and won many praises.
With these feats, it has effortlessly made its way to pop culture pedestals, credits to numerous quotes and catchphrases. With these achievements, it is no surprise that its lead star, Jerry Seinfeld himself, earned $1.5 million per episode. The 66-year-old comedian was even named the 12th greatest stand-up comedian in the world. With both a successful show and a great artist, no wonder Seinfeld receives such great reception from fans of all ages.
Tim Allen | Home Improvement | $1.25 Million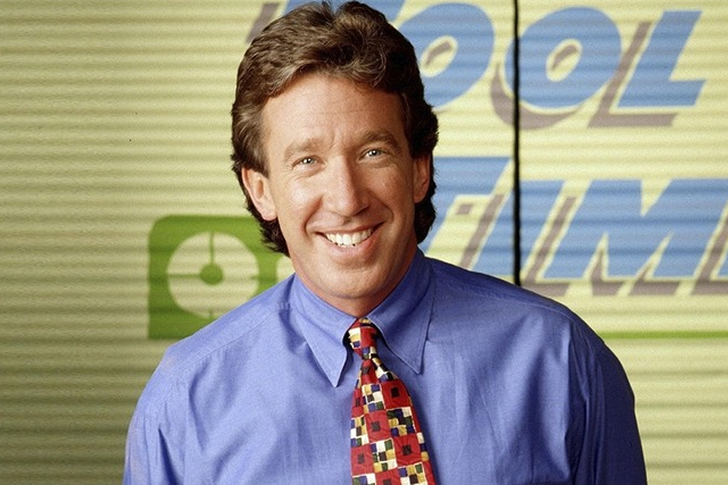 Home Improvement is one of the most famous sitcoms in the U.S., featuring Tim Allen. It was considered as one of the most-watched TV series in America, getting several accolades and credits. Not to mention that the show also helped launch the 67-year-old comedian's acting career. Staying on the air for eight years and running from 1991 to 1999, Home Improvement maintained having the highest ratings, proving its enormous success, which became one of the most popular and acclaimed sitcoms in America of all time.
From here, Allen received a mammoth payment of $1.25 million per episode. Before it officially came to a close, Allen was offered $50 million to continue the show until season 9. His on-screen wife, Patricia Richardson, also got an offer of $25 million at the time. However, the two both refused the proposition, resulting in the official ending of the series.
Kelsey Grammer | Frasier | $1.6 Million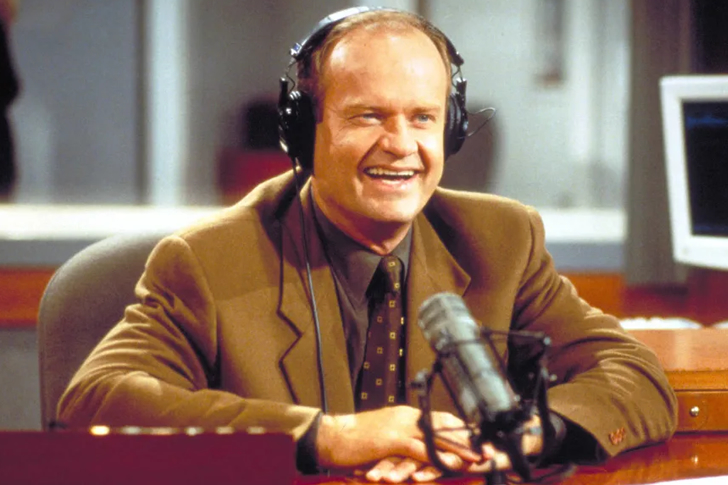 It looks like the senior stars are the highest-paid TV actors and actresses on this list. Now, Kelsey Grammer joins the list as one of the top TV show earners of all time. For his time in the classic sitcom Frasier, he earned a vast pay of $1.6 million per episode, giving ample savings for future investments.
So, where did the show get its budget for salaries? Frasier was one of the most critically acclaimed TV series, in line with the likes of Seinfeld and The Sopranos. Of course, it has a consistently high viewership. It broke the record of winning 37 Primetime Emmy Awards at the time and the Primetime Emmy Award for Outstanding Comedy Series for five consecutive years. Sadly, amid the rumors that the show might have a revival, the possibility of it has been long shut down.
Emmy Rossum | Shameless | $350,000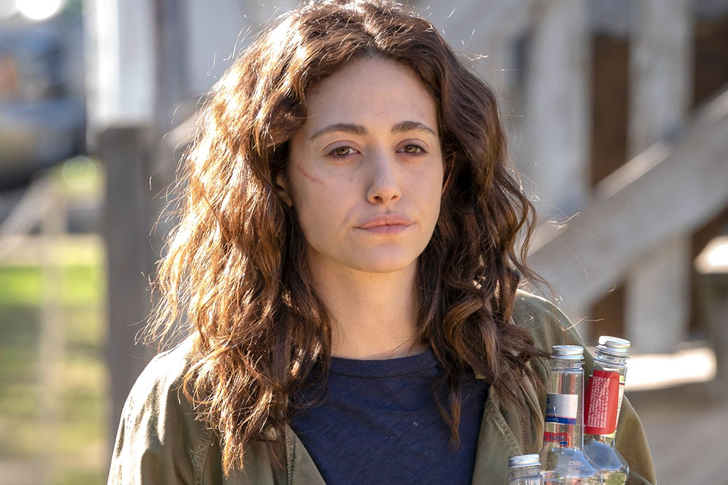 Fans will continuously see Emmy Rossum on the long-running comedy-drama TV series, Shameless, as Fiona Gallagher, the daughter of Frank Gallagher (William H. Macy). Playing the eldest of the fictional siblings for nine seasons, the 34-year-old star acquired not only fame but also a huge paycheck. For every episode she makes, Rossum earns a gigantic $350,000.
The singer-songwriter has been part of the show since it started in 2011. Now, the series is on its 11th season after successfully getting a renewal in January 2020. However, it will be the last time that fans are about to see the hilarious Gallagher family. After a decade on the air and getting credits for being the longest-running original scripted series in the history of Showtime, it is about to officially say goodbye. To some degree, the show is a good start of Rossum's successful acting life and means a lot to her.
Ray Romano | Everybody Loves Raymond | $1.7 Million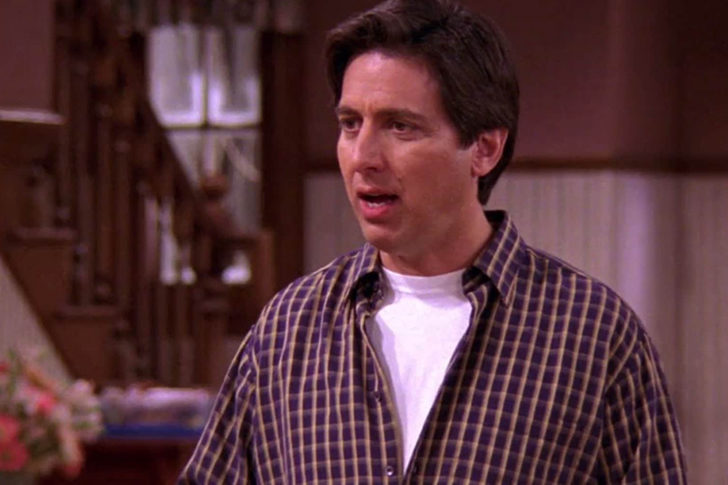 Ray Romano is the second-highest TV earner of all time, earning $1.7 million from his time as Raymond "Ray" Barone on Everybody Loves Raymond. He played a sportswriter role, living in Lynbrook, Long Island, with his wife, Debra (Patricia Heaton). The show had been on the air for eight years, from 1997 to 2005. It had a total of nine successful seasons, ranked as the 49th all-time funniest TV comedy, which without a doubt became one of the most popular sitcoms in America.
It also received a lot of accolades and credits, like the 60th best all-time series, the 11th best sitcom starring a stand-up comedian, and the 63rd best-written TV series by Writers Guild of America. And it also earned him an Emmy Award. Lastly, it was ranked 96th on the poll of the all-time TV programs survey. These feats made Everybody Loves Raymond one of the bests.
Ashton Kutcher | Two and a Half Men | $755,000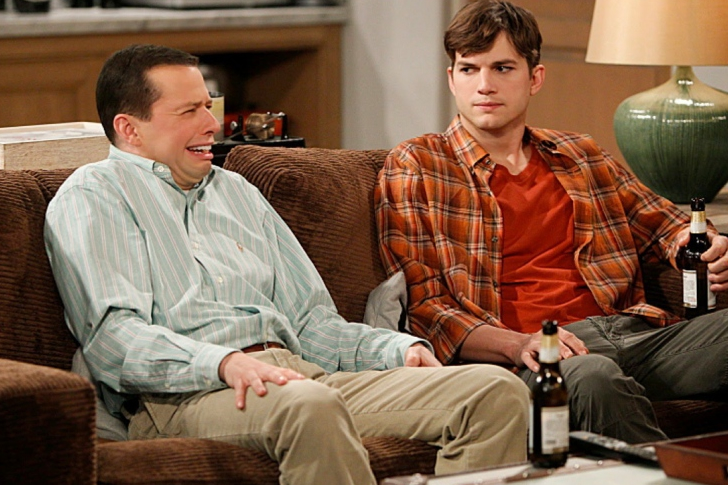 Two and a Half Men is one of the most successful TV sitcoms in TV history. It had been on the air for 12 years, from 2003 to 2015. Originally featuring Charlie Sheen, the show, later on, decided to replace the controversial actor with Ashton Kutcher. The 42-year-old star took on the role of Walden Schmidt, starting in Season 9. As a fictional investment-maker, Schmidt is a billionaire but a hopeless romantic internet tycoon.
Although Kutcher only entered the show three years before it came to an end, his salary was reportedly bigger than Jon Cryer, who had been on the series since it began. So, how much did he earn from here? Just a meager $755,000. Although his pay seemed bigger than Cryer, it was still a bargain compared to Sheen's $1 million salaries per episode.
Mariska Hargitay | Law & Order: SVU | $500,000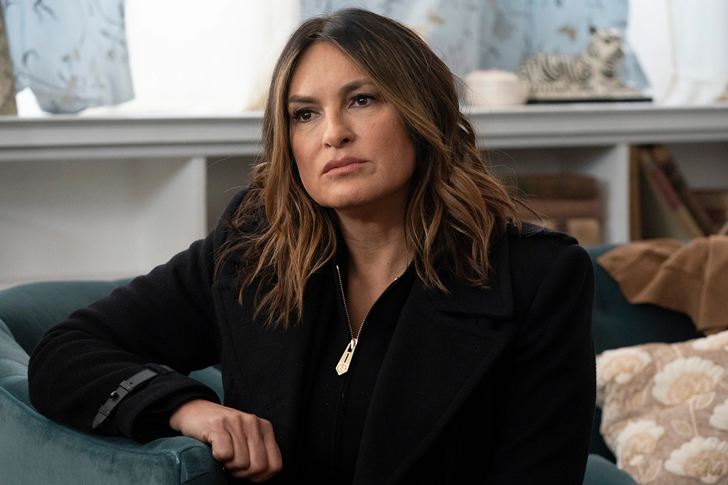 Mariska Hargitay has been in the entertainment business since 1984, but her rise to prominence didn't come until she joined the cast of Law & Order: SVU in 1999. The 56-year-old star is best known for her role in the series as the New York Police Department Captain Olivia Benson, getting the credits for being its longest-running cast member. For the past 21 seasons, Hargitay has been taking the lead, and she will continuously do so. For this, she certainly deserves her payment of $500,000 per episode.
The crime drama TV series became the longest-running primetime U.S. live-action series in TV history when it dropped its 21st season in September 2019. Now, it is currently playing its 22nd season, and it is not ending anytime soon. Hargitay has earned lots of awards and nominations, including a Primetime Emmy and a Golden Globe award for her role on the show.
Alexis Bledel | Gilmore Girls | $750,000

Alexis Bledel's rise to stardom began when she joined the hit comedy-drama TV series Gilmore Girls in 2000. At the time, the show was the flagship series of The WB network that ran for seven seasons. Playing the role of Rory Gilmore makes her fame became widespread and without a doubt, a lot of young girls looked up to her since then. She was the smart and driven daughter of Lorelai, played by Lauren Graham.
Bledel was only 19 years old when she did the show, but she was already earning $750,000. At that age, she probably needed an excellent financial advisor's wisdom to guide her with her finances. Years after the series ended, Bledel once again reprised her role when Netflix picked up the series for a supposed sequel and called it Gilmore Girls: A Year in the Life.
Michael Richards | Seinfeld | $600,000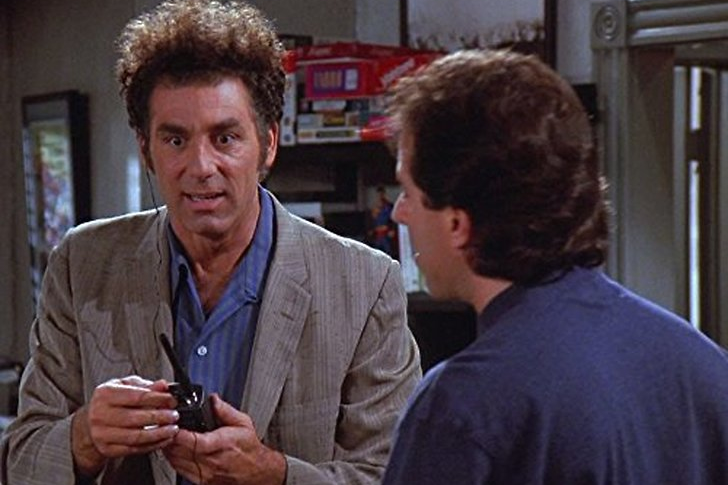 Michael Richards had been luckily a part of the iconic sitcom Seinfeld, working along with the comedy geniuses Larry David and Jerry Seinfeld. The now-71-year-old star played the role of Cosmo Kramer, Jerry's neighbor, who was best known for his eccentric hair and fashion style. He had been part of the show since it began in 1989 and ended in 1998, making him well-compensated with his salary of $600,000.
Although this amount was a far cry from what the lead stars received, it couldn't be denied that it was already a huge amount of money back then. He could do a lot of things here and used it as his investment money. Aside from a huge paycheck, Richards also received accolades and a big name, thanks to this show. In addition, he was awarded the Primetime Emmy Award for Outstanding Supporting Actor in a Comedy Series three times for his role on the show.
Jon Cryer | Two and a Half Men | $620,000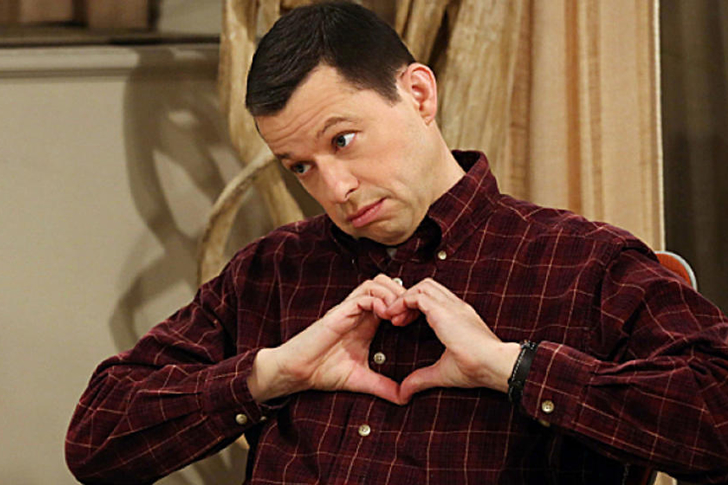 Jon Cryer headlined the hit TV series Two and a Half Men with Charlie Sheen ever since it began in 2003. He played the supporting role of Alan Harper, Charlie Harper's (Sheen) brother, from the time it started until it ended in 2015. The show had been on the air for 12 years, a feat that is hard to achieve today. But before Cryer joined the show, he already had quite a Hollywood reputation.
He rose to prominence when he did the romantic comedy No Small Affair in 1984, which also turned into his breakout role. With the degree of fame he already had then, his $620,000 payment was only enough. Although Sheen and his replacement Ashton Kutcher's salaries were more significant than him, there was nothing he should be worried about because he was a star in his own right.
Michael C. Hall | Dexter | $20 Million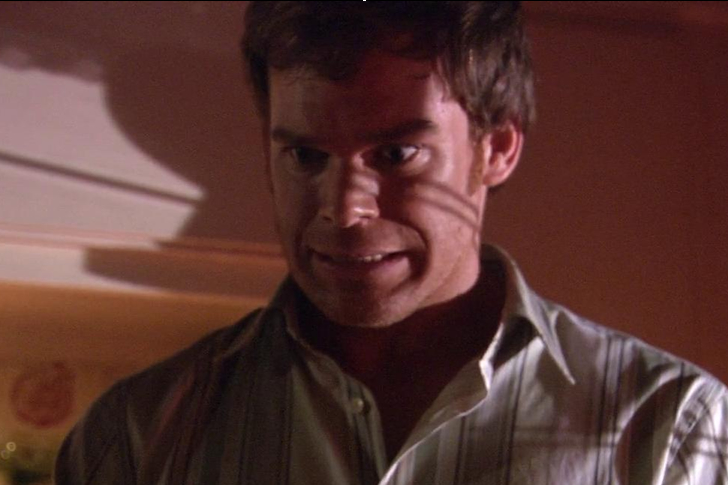 Michael C. Hall landed a one-in-a-million opportunity when he was cast as the lead actor of the over successful crime drama Dexter. For seven years, the now-49-year-old actor has been getting $20 million pay every episode and insurance of a consistent role until the show ended in 2013. Its first four seasons received universal acclaim, but its ratings started to dwindle in the succeeding seasons.
Despite that, the first episode of its eighth and final season became the most-watched episode of the show, with over 3 million viewers. On the other hand, its last episode amassed 2.8 watchers, which was the largest overall audience in Showtime's history. Although the show already came to an end, fans were still clamoring for it. This just proves how Dexter is really one for the books. In 2010, Hall earned Golden Globe Award and a Screen Actors Guild Award for portraying the role of Dexter Morgan.
Andrew Lincoln | The Walking Dead | $650,000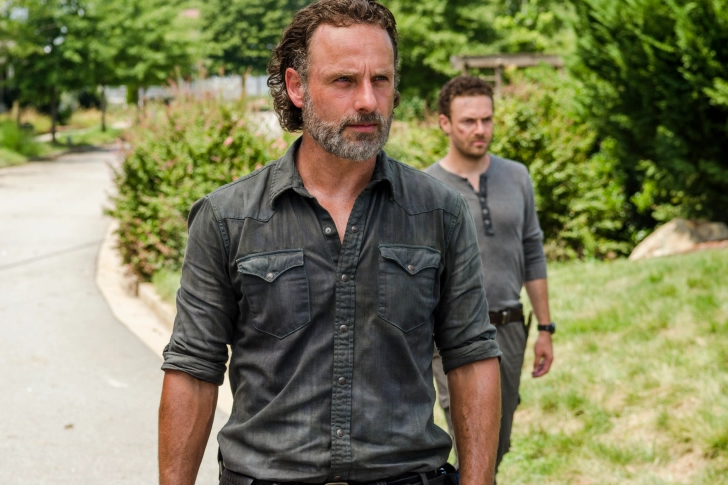 Andrew Lincoln has been known for his many characters in the past, like Egg in the BBC drama This Life and Mark in the 2003 movie Love Actually. However, he started to gain international prominence when he did the hit AMC post-apocalyptic horror TV series The Walking Dead in 2010. Here, he played the role of Rick Grimes, a sheriff deputy who woke up from his coma in a world already taken by walkers, or flesh-eating zombies.
The show started to be a big hit beginning its third season, with a massive cult following. Despite the fact that he was the highest-paid star, bringing home $650,000 per episode, Lincoln still decided to leave the show. But even if he left, he would still be far from needing any money loans as he is set to make its three movie adaptations.
Mark Harmon | NCIS | $525,000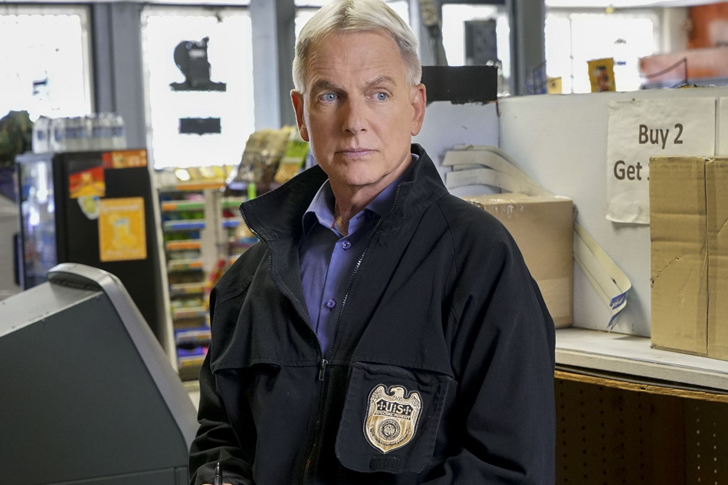 NCIS will never be complete without Mark Harmon. The 69-year-old star has been known for playing long-term roles, like on St. Elsewhere and Chicago Hope. Now, he is blessing everyone with his excellent acting talent as Special Agent Leroy Jethro Gibbs. The show has been on the air since 2003, and Harmon has been part of it since day one. Being a fictional former U.S. Marine Corps Scout Sniper for seventeen years, it is only befitting that Harmon gets $525,000 earning every episode.
The show is now on its 18th season, and aside from being one of the longest-running TV series, it is also the most-watched. By the looks of it, nobody will get tired of seeing Harmon leading the fictional NCIS team, especially with the degree of his incredible talent. And there is no denying that the success of the show makes him become a famous American television and film actor.
Patrick Dempsey | Grey's Anatomy | $350,000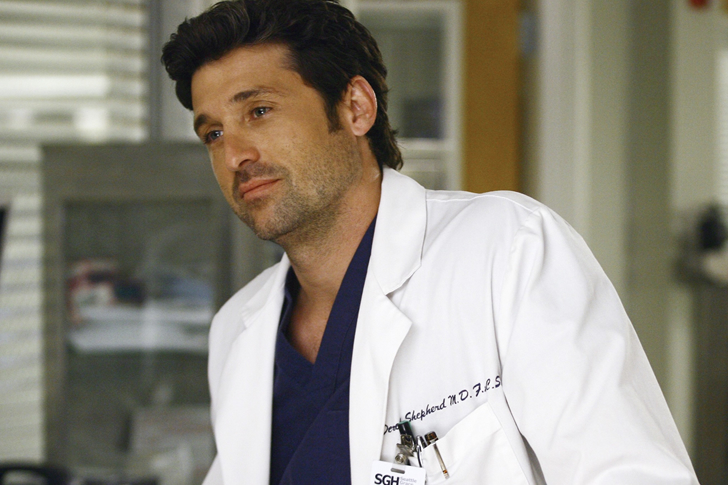 Grey's Anatomy is one of the most successful TV series of today. The medical drama has been on the air since 2005, and it continuously entertains the audience with its unique storytelling and true-to-life plotlines that viewers can relate to. One of its most famous cast members is Patrick Dempsey, who played the role of the neurosurgeon Derek Shepherd.
Although the now-54-year-old star already made a name with the TV and movie credits he has from the past, the show helped him be internationally known. Undoubtedly the success of the show not only bring him fame but also high pay. In NCIS alone, he got a whopping $350,000 paycheck, making him one of the most well-paid in the series, along with its other main stars, Ellen Pompeo and Sandra Oh. Sadly, the actor, also known as a race car driver, has already left the show.
Hugh Laurie | House | $400,000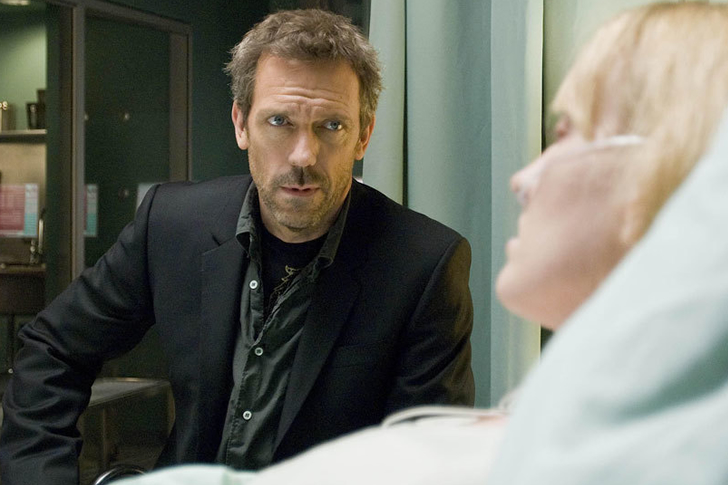 Hugh Laurie took the lead of the hit medical drama House for eight seasons, from 2004 to 2012, playing the role of Dr. Gregory House. Despite being British, the now-61-year-old star had effortlessly performed his role in an American TV show, which brought him lots of acclaim. Did you notice that he hadn't displayed any English accent at all?
This proves that Laurie is indeed a great actor. He even received accolades for it: two Golden Globe awards and several nominations. The actor also made it in the 2011 Guinness World Records as the most-watched leading man on TV and one of the highest-paid actors in TV drama at the time, earning more than $400,000 per episode. With this huge earning, Laurie surely had enough to provide home security for him and his family, especially now that he is a beloved public figure.
Tea Leoni | Madam Secretary | $125,000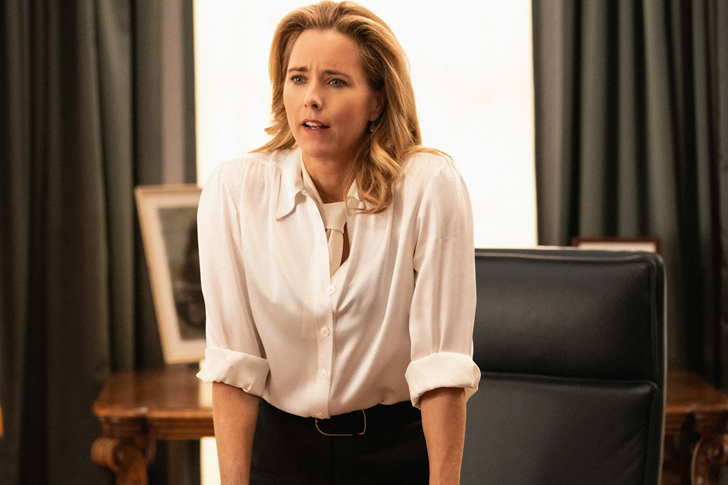 Tea Leoni has a lot of TV and movie projects to her name long before she did the political drama Madam Secretary in 2014, which was later called Madam President for its sixth and final season. Her breakthrough role came when she starred alongside Will Smith and Martin Lawrence in the action-comedy movie Bad Boys in 1995. She then made quite a number of films before she officially returned to the small screen, which included You Kill Me and The Smell of Success.
Besides she co-starred opposite Ricky Gervais  Ghost Town in the 2008 supernatural comedy-drama. As one of the most famous actresses in the world, the 54-year-old star has received credits here and there. Of course, it also comes with a huge price tag, getting $125,000 wage per episode of the hit CBS series that ran for five years, from 2014 to 2019.
Norman Reedus | The Walking Dead | $550,000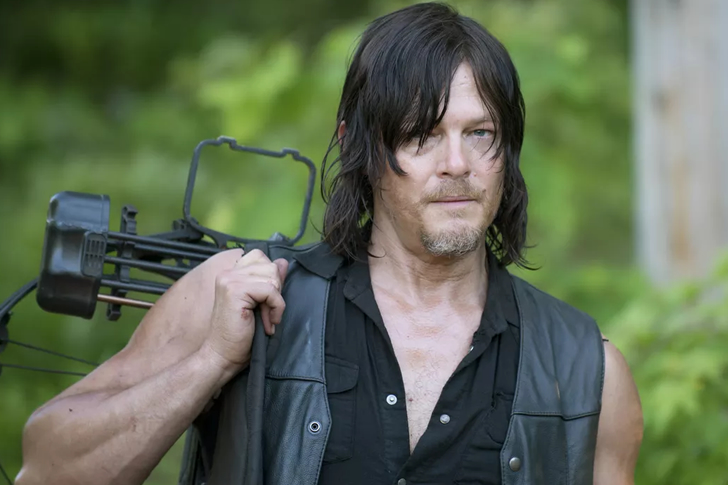 Another famous name from the hit post-apocalyptic TV series, The Walking Dead, is Norman Reedus. Although he first gained public attention in the 1999 movie The Boondock Saints, the 51-year-old star shot to international stardom when he did the AMC horror drama in 2010. Without any doubt, Reedus has managed to make every woman fall in love with his mysterious image, courage, and gentlemanliness – not to mention his good looks.
Aside from the show's lead star, Andrew Lincoln, the actor is also well-compensated for playing an expert-tracker Daryl Dixon, getting a $550,000 paycheck per episode. The show is his ultimate claim to fame, opening a lot of doors and opportunities for him in Hollywood. With the degree of his popularity, he even has a video game to his name, where he has already lent his image and voice.
Denzel Washington | The Book of Eli | $20 Million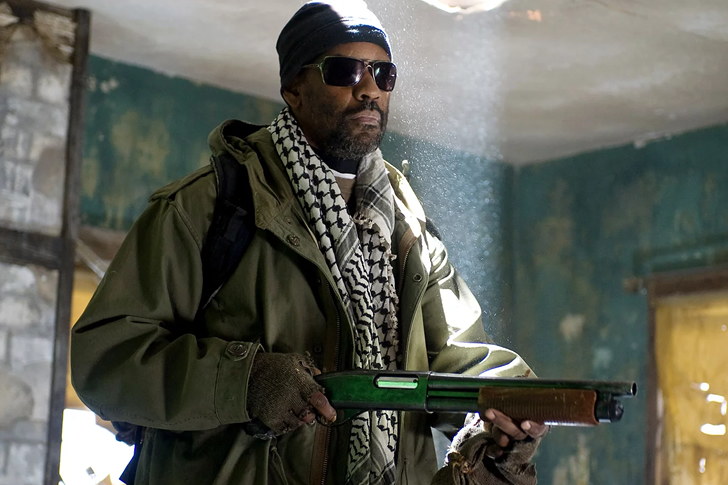 With a big name like Denzel Washington on the lead, you can expect the movie will surely be worth watching. So when the 65-year-old actor did the 2010 post-apocalyptic neo-Western film The Book of Eli, everyone knew it would be a good one. In addition to Washington, the film also has an all-star cast, composed of Gary Oldman, Mila Kunis, Ray Stevenson, and Jennifer Beals.
Washington played the role of Ali, who risked all kinds of dangers to carry a precious book through the ruins of the American continent. The producers' total investment for this film was $80 million, and it earned $157.1 million at the box office. Although it was not much, they have recovered the money they put in, especially Washington's massive payment of $20 million. Playing the lead role of Eli, Washington got the highest salary, which was well-deserved, seeing as he is also an award-winning actor with a lot of achievements under his belt.
You've Reached The End