Simple Tips In Keeping Different Houseplants Alive
With people all over the world staying indoors, some have found interest in planting different types of houseplants. While others use plants for food consumption, others use them to ease their minds. Plants are very important because they can purify the air. They can help prevent air pollution, and take carbon dioxide and return it as oxygen. It can be difficult to take care of plants because there are specific ways to deal with each one. That's why many people who like to plant or have a heart for botany can sometimes have problems growing their own plants to some degree. If you are planning to start your own garden or just simply have your own a handful of pots of plants, here are some tips for some plants to help you keep them alive as well as improve your skills in planting.
Fiddle Leaf Ficus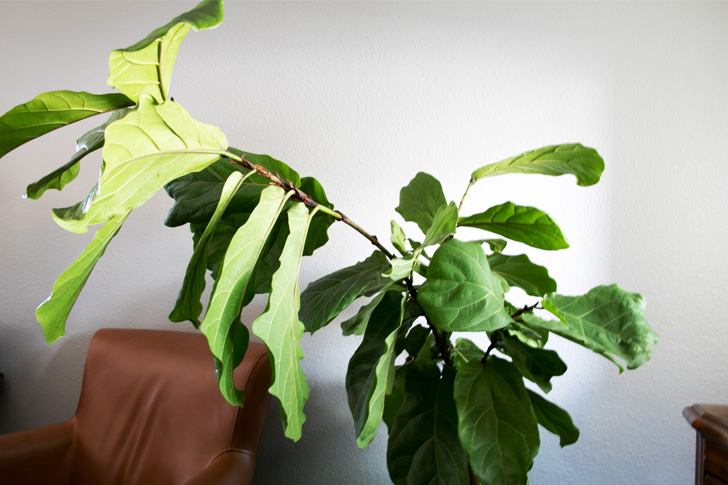 Ficus lyrata, or more commonly known as the Fiddle Leaf Fig, is one of the most popular tall houseplants. With its tall structure, and beautiful poetic green and fan-shaped leaves, no wonder plant enthusiasts and other people are loving this plant. In its native place, which is in Africa, this plant can grow up to a hundred feet, while if domesticated, it can only grow around ten feet.
It is suggested to place the plant in a partly shaded spot so it can flourish. Additionally, avoid placing it near windows, because the high noon and afternoon sunlight is too hot for the plant since it only needs an average amount of temperature. An ample amount of time investment will also be needed to take good care of this plant. Water this plant regularly but avoid overwatering, especially during spring and summer seasons. You will also need to fertilize it once every month and sometimes wipe the leaves with a soft and damp cloth. It is also recommended to do some pruning to the new sprouts as it will greatly help with its growth.
ZZ Plant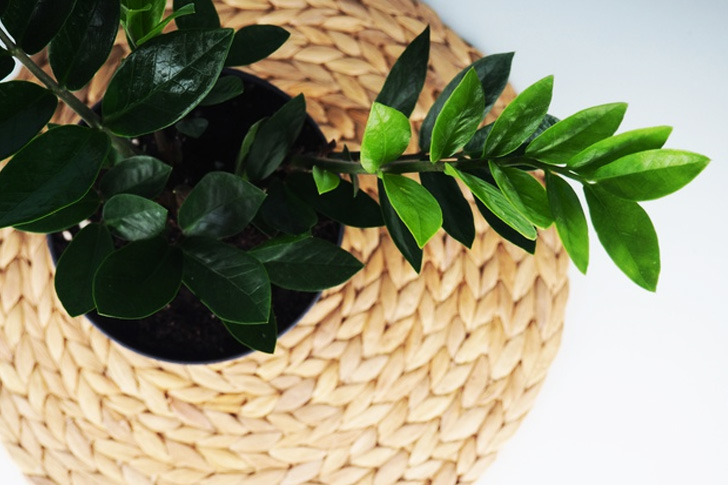 Zamioculcas zamiifolia, or also called the ZZ plant, is commonly mistaken and thought to be an artificial plant, which is why it is often used as an ornamental display. But this one is a real-deal. It gets massive credit for having glossy and shiny oval leaves and stems that start at the top as tapered and thickens as it goes downwards.
Many would think twice if the ZZ plant is an authentic plant or just made out of plastic. It is also used in commercial spaces and offices as it can withstand a month without any significant amount of care yet will still look fresh. It only needs to be watered when it is almost completely dried out, which is a plus for those people who cannot fully commit to taking care of their plants. Fertilizing it once every 4 months is already enough. Indirect sunlight is also not an issue with this plant. It's low-maintenance so it's not a surprise that many people have come to like this plant. Definitely, you won't be needing any online classes to master the art of taking good care of a ZZ plant.
Phalaenopsis (Moth) Orchid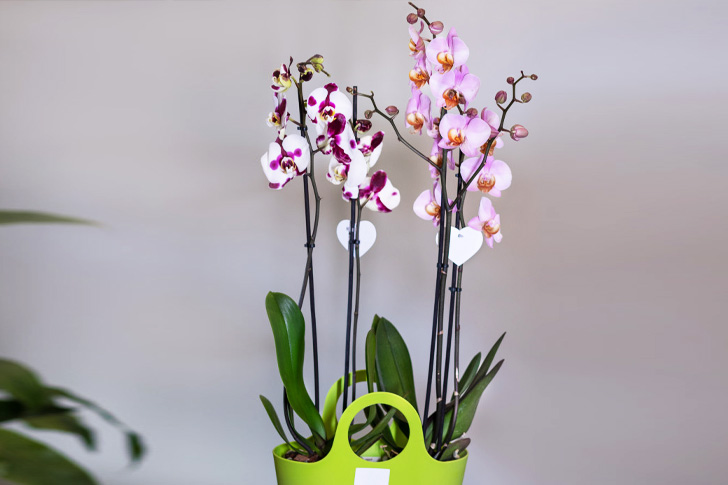 The moth orchid is one of the favorites as it is inexpensive and produces long-lasting flowers. Its flowers in full bloom can last up to 8 to 10 weeks. After blooming, it leaves spikes from where the flowers had bloomed. It is suggested to trim these spikes because these may eventually bloom again if cared for in the right way. Its flowers come in different colors such as hot pink, deep orange, bright yellow, white, and yellow cream. It is credited to be low-maintenance since watering it thrice a week is already enough. For the soil condition, it should be moist and damped but not soggy. This type of orchid also needs bright lighting but must avoid direct sunlight. It will be strategic to have appropriate roofing to shelter this. You can also fertilize it twice a month during spring and summer, and just once a month when the colder months arrive.