Take A Look At These Celebrities Who Look More Gorgeous When All Glammed Up After Losing Weight 
We are used to seeing celebrities all glammed up whether they're in character or not. Their looks always fit their style, not to mention their perfectly-shaped bodies. Though some of them are on the heavier side, it can't be denied that they're still equally beautiful—no matter what size they are.
One good example of this is Adele. Fans have loved her not just for her excellent voice but for her pretty face as well. Nobody cares how many stones she used to weigh then; she has always been a crowd favorite. However, when she decided to lose weight, she became more stunning to some degree. Everything now looks perfect for her, from hair to her makeup, to her outfits.
Though we're not saying thinner is better, there are just some celebrities who opt to lose weight to be more comfortable with their own skin. In the age of body positivity, it's now someone's choice if they will put off the pounds for aesthetic or health purposes.
Take a look at these celebrities who chose to be on the slimmer side — they look gorgeous when all glammed up.
Adele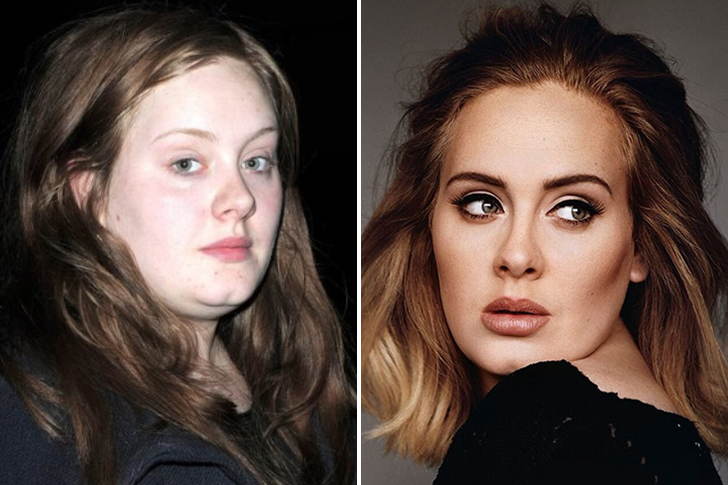 Adele is one of the most successful artists of our time. She has sold millions of albums, packed up stadiums everywhere, won several Grammy awards, and even won an Oscar. All credit goes to her powerful voice, vulnerability, authenticity, and her pretty face that won people's hearts all over the world. Adele will be releasing another album soon, but that's not all that's new with the pop royalty. Adele always emphasized that she'd rather be on the cover of Rolling Stone than Vogue since she makes music for the ears and not for the eyes.
Today, Adele went from being 200 pounds to looking like a supermodel. She posted a picture of herself on Instagram that shook the entire world. The talented songwriter has been on a strict diet and workout regimen with the help of a professional trainer. She was also under the Sirtfood diet which made her lose a total of 100 pounds overall!
Carrie Underwood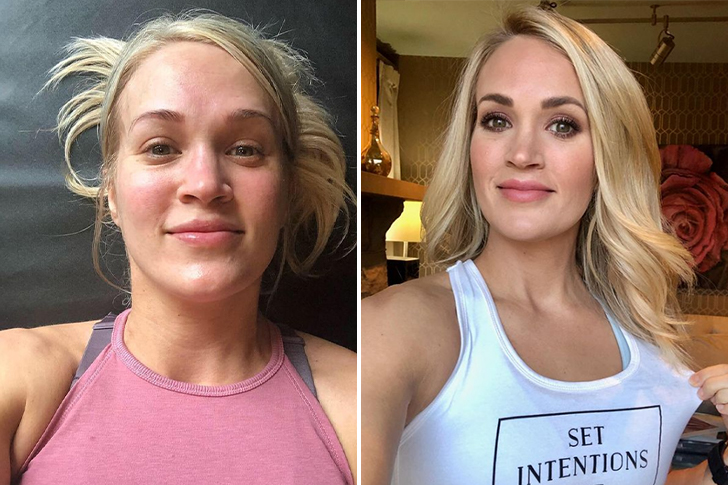 Giving birth and motherhood can be tough. Credit goes to Carrie Underwood — this country music royalty knows how to bounce back from everything thrown her way. Carrie is one of the most successful graduates of the reality show American Idol. She started her career in a size zero, but after giving birth, things haven't been the same.
She revealed in an interview that at some point in her career, she was eating 800 calories a day. She also loves walking with her dog and the beautiful powerhouse said she loves to live by the rules. According to her, this is how she operates best. While her exact weight both before and after her transformation is unconfirmed, reports say she lost up to 80 pounds by tracking what she ate and maintaining a motivational coach to get her through her weight loss journey. She's back in the spotlight and looks as beautiful as ever!
Rebel Wilson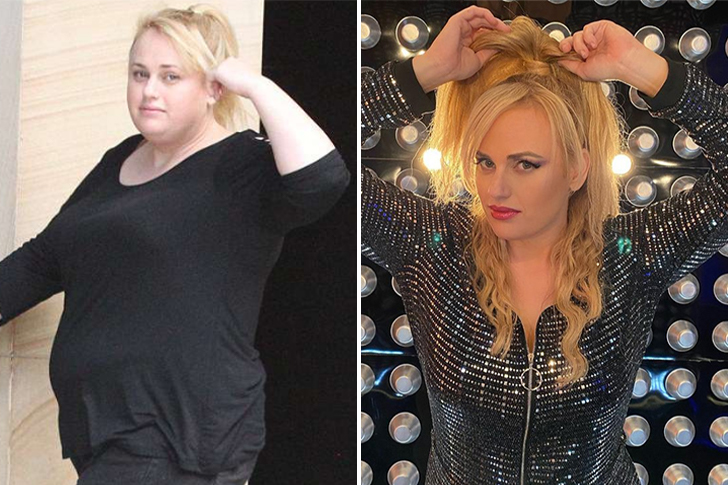 Rebel Wilson's weight loss journey is one of the most talked-about this year. The Australian comedian, actress, and singer rose to fame because of her role as Fat Amy in the hit movie Pitch Perfect. Rebel was later offered countless projects and has appeared on a variety of TV shows. All credit goes to this beautiful star because she didn't mind being bigger than her co-stars. However, she suddenly had a change of heart and shocked everyone with her stunning weight loss.
So much has changed with the actress since then, and she's even had a few handsome and rich suitors. One thing that didn't change is her wit, humor, and good heart. She lost weight almost entirely by herself, saying it was more for health purposes and that looking better was a bonus. She lost a whopping 60 pounds in just a matter of months! Her 165-pound weight goal was achieved but she's still not showing signs of stopping anytime soon. What a rebel!
Janet Jackson
Janet Jackson is one of the biggest names in the music industry, and thanks to being a Jackson, she and her brother, MJ, have become legends in music. She was nominated for several awards, winning most of them. She gave us some of the most powerful female songs of all time. Her music videos and live performances are always superb. Janet's abs are one of the things that make her stand out. After giving birth, however, her weight has never been the same. It wasn't until she decided that it was time to channel her inner diva that she started to shake away the extra pounds!
She has, to her credit, lost a total of 80 pounds, and today, she has so far kept the weight off. She has the control to maintain her figure. She has been an inspiration to many women who's been struggling with post-baby weight as well. Who knows, she might be getting ready to hit the stage again soon.
Missy Elliott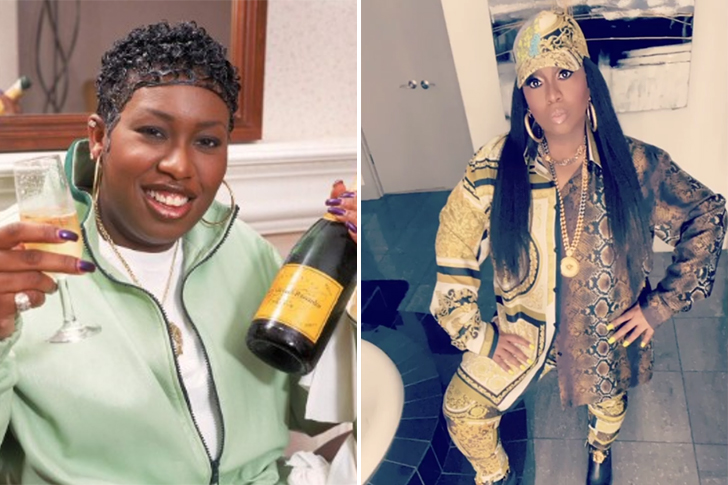 Missy Elliott is one of the most influential female rappers of all time. She has been an inspiration to many female rappers of today as well. When asked about her Vogue interview, rapper Iggy Azalea said Missy is the reason why she loves to do what she does. All credit goes to Missy's voice, authentic look, and lyrics. Because of them, she will forever be known as one of the greatest artists of all time.
At some point in her career, people started to notice that she was gaining weight, and it wasn't just because of her baggy clothes. She was fully aware of it, too. It's what made her decide to enter a weight loss program right away. She dropped 70 pounds while working on her Under Construction album. Missy might have had a few ups and downs, but now, more than ever, she looks absolutely stunning and sexy!
Shonda Rhimes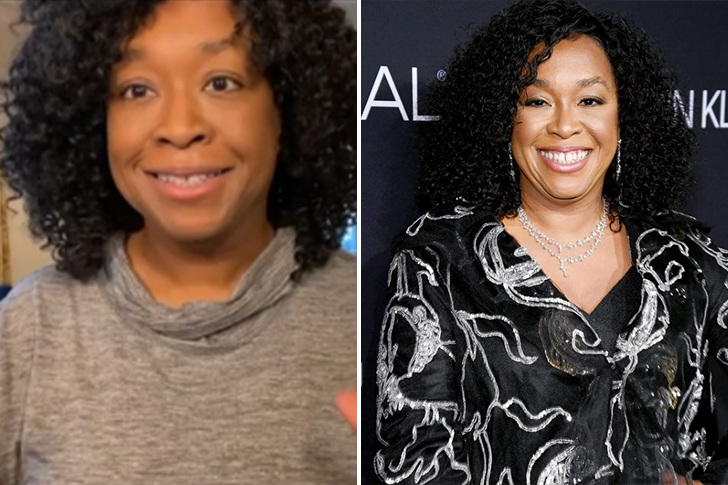 Shonda Rhimes is the creator, showrunner, writer, and executive producer of the hit medical TV show Grey's Anatomy. The 51-year-old is also a screenwriter and an author. Because of the success of her books and films, Shonda seems to be gaining more and more recognition from Hollywood. Shonda has always been on the fuller side when it comes to body shape, weight, and figure. The beautiful artist didn't mind at first, but when she started feeling insecure about her health, especially since she was approaching her advanced years, she started dieting and working out. To her credit, she lost a total of 150 pounds! Without a doubt, she looks absolutely stunning, especially in her floral dress collection. The sad thing is, she revealed in her own way that it was only when she lost weight that people found her valuable. We certainly believe that the majority of people around her don't see it that way — we know we don't. She has value, whether skinny or not.
Kim Kardashian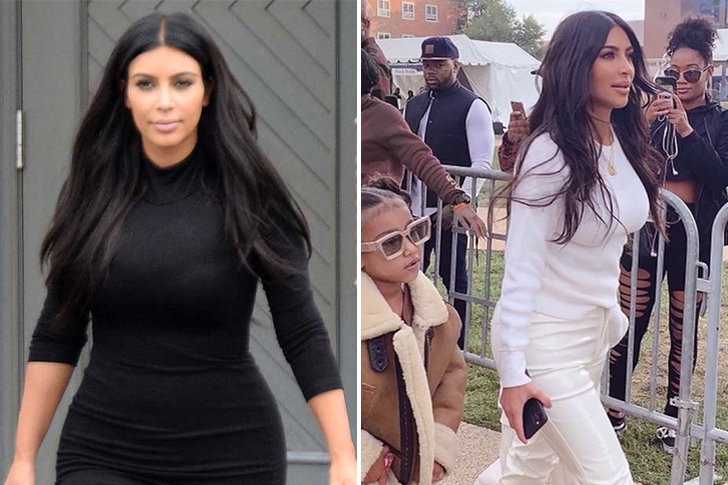 Kim Kardashian is one of the most famous names today. She is a designer, businesswoman, Hollywood socialite, reality TV actress, and so much more. On top of all that, she is also a mother and a wife. Kim has got it all. All credit goes to her hard work, because of it, she's become an inspiration to many people. However, Kim has always been on the more voluptuous side when it comes to her figure. People around her admire that so much. Some women would even intentionally have surgery to look like Kim K.
After giving birth to her first child, North, Kim's appetite increased massively, gaining her so much weight. In spite of all that, she still managed to look fabulous for red carpet events in any outfit. Like the Kardashian that she is, Kim didn't waste time after pregnancy. She immediately hired a professional trainer and applied a strict diet. Today, Kim achieved her goal of dropping to 124 pounds, and she looks unbelievably gorgeous!
Mariah Carey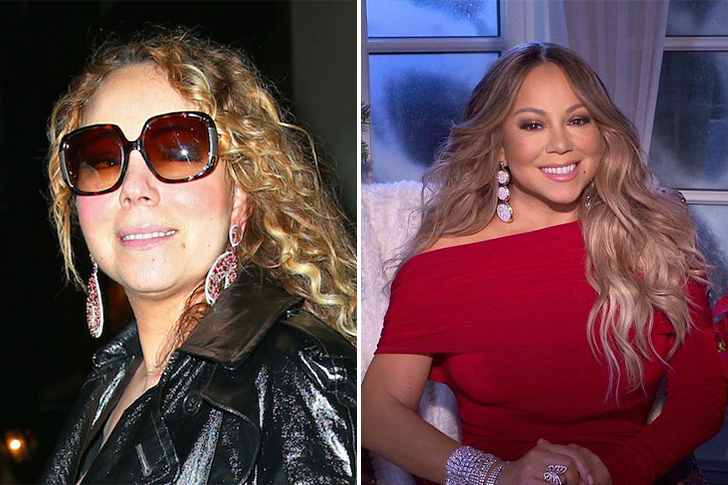 Mariah Carey is one of the biggest names in the music industry. She has been called singing royalty all her career. All credit goes to Mariah's amazing belting voice that can break glass windows and her diva personality. She is a living legend indeed. Mariah's curves are also one of her best assets, and they give her more attention. After gaining a lot of weight the past couple of years, she became the target of criticism — but the songstress didn't pay attention to the critics.
However, as she aged, her loved ones advised her to drop some of the weight. Even she realized that she needed to shed a few pounds because she missed her old silhouette. Being the superwoman that she is, Mariah is now a lot thinner than she was before — even compared to her already skinny figure three years ago. She has lost a total of 30 pounds! She sure knows how to maintain her beautiful figure and she looks as amazing as a butterfly!
America Ferrera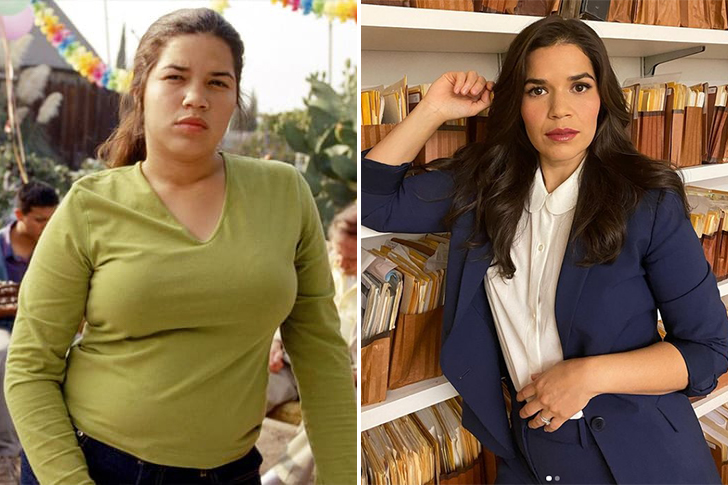 America Ferrera is a talented singer and actress. She rose to fame because of her earlier projects, such as the films The Sisterhood of the Traveling Pants, Betty, and more. She is also a voice actress. She started off very young in her career and has shown success in her chosen field. All credit goes to her charming personality, because of it, she was offered roles that people found relatable. America has always been on the fuller side when it comes to her body shape. She is proud to be curvy and she is also proud to represent the Hispanic community.
The actress once revealed that she doesn't weigh herself. After giving birth, she just didn't feel that it was helpful for her to have so much pressure too soon. There was also a time when she got close to considering getting surgery. However, not long after, she gave us three powerful tips on how one can manage one's weight. They include workout, protein, and metabolism enhancers. Now, she looks so unrecognizable with her amazing figure and undeniable beauty.
Daphne Oz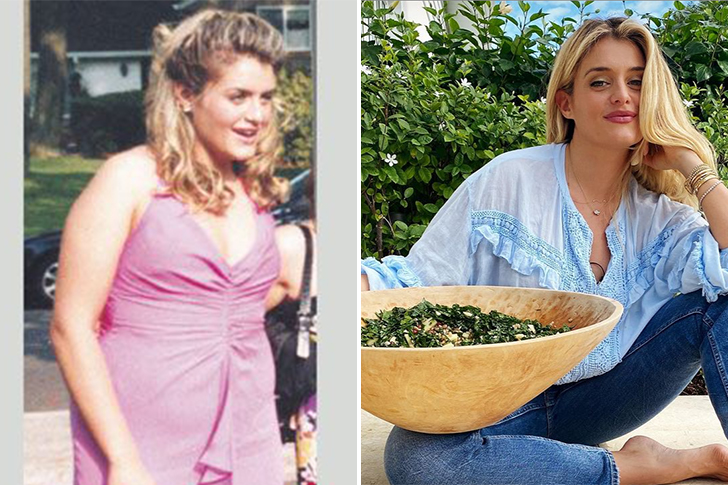 Daphne Oz is a nutrition author and television host. Thanks to her wit and talent in hosting, she was able to give us some of the most interesting shows on TV. It is undeniable that the blonde is filled with such beauty as well. Her facial features are mesmerizing.
The 34-year-old shared a picture on social media that, to some degree, described her successful weight loss journey after giving birth to her 4th child. She lost nearly 50 pounds! Oz announced that she has chosen to become an ambassador of WW, also known as Weight Watchers. WW is a wellness program that is widely known and used by celebrities in America. She is also starting a new podcast while enjoying quality time with her big family. The star mentioned that it was through eating healthy food that she found freedom like never before.
Ariel Winter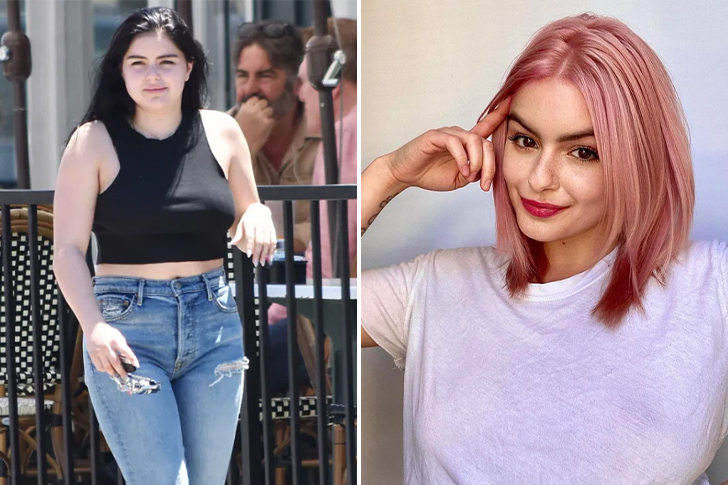 Ariel Winter has one of the most beautiful faces of her generation. She has Modern Family, Sofia the First, and other gigs to give credit to for her success. Whether it's acting or voice acting, Ariel gives it her all every time. She stated in an interview that she wanted to become the best role model for her nieces.
As she was growing up to become a lovely teenager and a young adult, her body started to show some curves. She then realized that she was born to be more on the curvy side, which she fully embraced. The entertainment industry made her lose weight. In fairness to this gorgeous brunette, she decided to eat healthily and maintain her nice figure by switching to healthier supplements. She bravely confessed to social media that one of the reasons why it wasn't quick for her to drop the extra pounds was that she was on antidepressants. We are so happy to hear that now she's doing so much better, and is looking more beautiful with each passing day.
Teddi Mellencamp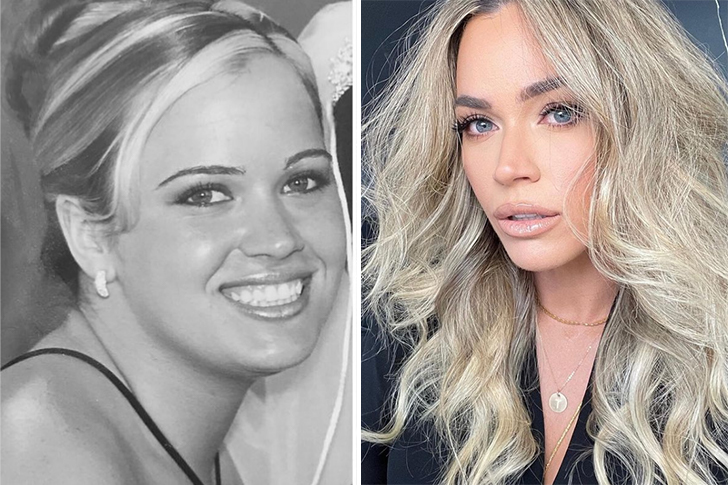 Teddi Mellencamp is the 39-year-old TV personality who we all grew to love in The Real Housewives of Beverly Hills. Because of her beauty, wit, and charm, she'll never go out of style in Hollywood. However, at some point in this mom's life, she started gaining a lot of weight. Fans also noticed that she wasn't as skinny as she was before. She looked amazing still, but she started to lose weight right away with the help of a strict diet and exercise program
Her previous 200-pound weight is now nothing but a distant memory. Comparing her before and after pictures show that she's managed to lose a ton of weight. It is like night and day. She looks so fit with her recent silhouette. She also gave some advice that going into fad diets can only do more harm than good — and besides, one will eventually gain the weight back. Kudos to Teddi for deciding to go the healthy route.
Lauren Alaina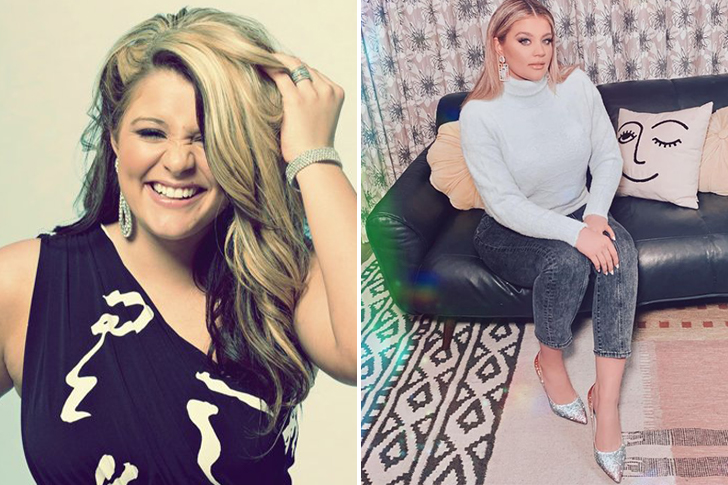 Lauren Alaina is a singer, songwriter, and actress. We all grew to love her in the reality talent show American Idol, where she was a runner-up in the tenth season. She has attended several CMA fests and has collaborated with fellow country singers.
Lauren always had a full figure that fit her just fine. Little did everyone know that she had a goal in mind — to reach a certain weight. She gave credit to Dancing with the Stars as one of the things that helped her during her weight loss journey. The singer said that the show itself, including the rehearsals and nonstop practices, made such a huge impact on her weight. She dropped a whopping 25 pounds during her stay on the show. Her body changes were so significant that a ton of people noticed it and praised her for it. Way to go, Lauren! She rocks her new look with so much confidence and it makes her even more attractive.
Kate Hudson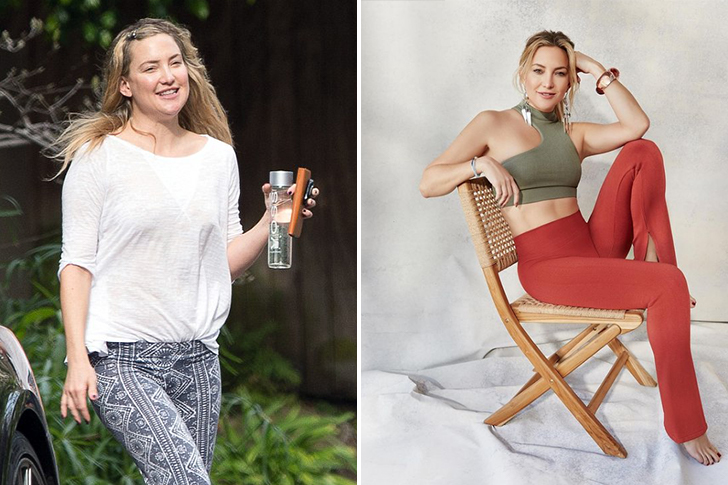 Kate Hudson is, to some degree, one of the queens of romantic comedies. She is not only a superstar; she is also a singer. Kate always had a body that was the envy and inspiration for many women. Not to mention, she was the type of every guy. In addition to her legacy, she is always named one of the best dressed female celebrities in red carpet events.
What may be surprising to many of us is that, when it comes to her almost-perfect figure, even Kate has something to complain about. She said most of her weight comes from body water since she is more on the muscular side. She is also tall, which makes her heavier than typical. In a recent interview, Kate said she isn't impressed with her post-holiday weight. She added that she hasn't gained weight like that even during her post-baby period. She was able to lose 10 pounds earlier this year and from the looks of it, we bet all our dollars that she'll be able to continue. In fact, she might have already lost more since then.
Sherri Shepherd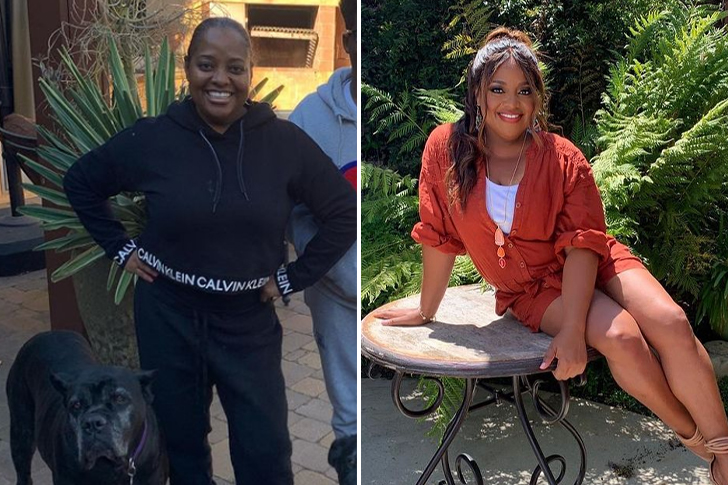 All credit to Sheri Shepherd's wit, humor, and charm, she continues to bring joy to our screens and social media. Sherri is an actress, comedian, author, and television personality. The 53-year-old is also a mother of two.
It is actually quite amazing how much effort Sherri had put into her body. From 197 pounds, she is now 150! She dropped 6 clothing sizes. According to the beautiful brunette, she still notices all of the lost inches, and on the bright side, at least she can wear her Oprah clothes which fit her perfectly. She has found bliss in her favorite workout, Zumba. She also laid off on pizza and binges. She once tried Dancing with the Stars but was afraid that her heart would give up after a while. Well, at least she got to reach her goal and has the experience to cherish for the rest of her life.
Gabourey Sidibe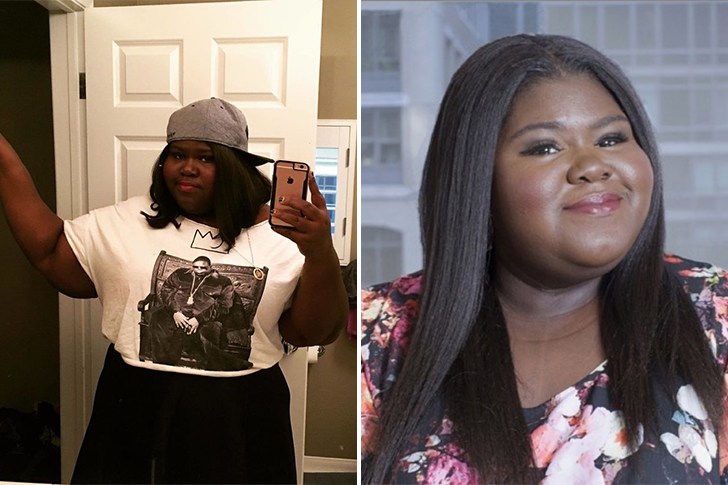 Losing weight is not comfortable for anyone, and when Gabourey Sidibe shared her photos on social media, many were surprised. The Empire actress displayed her slim curves while wearing a top and leggings. She reportedly weighed 300 pounds but was, to her credit, able to lose 150 pounds after getting laparoscopic bariatric surgery. Sibide opted for surgery after she was unsuccessful in trying to lose weight on her own. Her weight loss journey helped her fight depression and anxiety. The award-winning actress's story inspires women of all sizes.
Sibide began her impressive career in the movie Precious. Her performance was highly acclaimed, and she was nominated for countless noteworthy awards. She was nominated for BAFTA Award, Academy Award, Golden Globe, and Screen Actors Guild Award. With her success, it is unlikely that she needed to apply for a personal loan to get the surgery. Today, she promotes dieting and adopting a healthy lifestyle.
Sarah Rue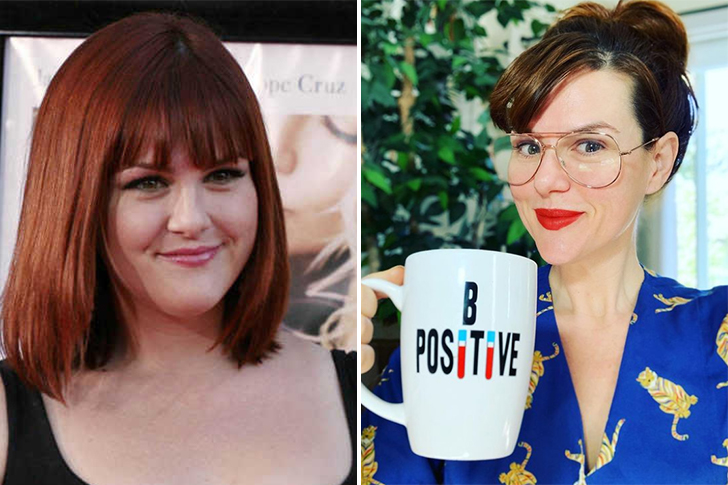 Another woman who inspires many is Sara Rue. She is a renowned actress who has worked in numerous TV shows and films. Rues appeared in well-known TV series like The Big Bang Theory, Bones, Rules of Engagement, and Impastor. The actress was only nine years old when she discovered her love for acting and never stopped there. When the star shed 50 pounds of weight, she became more popular. She has been following a healthy lifestyle now. Her most significant investment in life is her health and being in good shape made her prevent getting ill. Rue is a huge inspiration for many, and the Shedding for the Wedding show cast her as its host. She is now 42 years old but still feels young, thanks to her workout routine and drastic lifestyle change. Rue follows a plant-based diet, and she highly recommends it to others.
Ricki Lake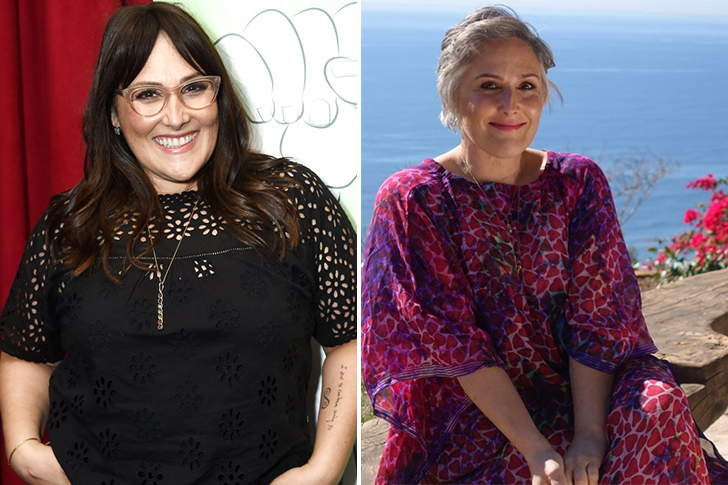 Ricki Lake is a famous actress and talk show host. Her famous, The Ricki Lake Show, was critically acclaimed in Hollywood. Lake also starred in the Hairspray film and got featured on X Factor Celebrity. Even during the peak of her career, she has been struggling with weight loss. Being fat made her confused and insecure. Although she embraced her vast size, she was quite embarrassed about it. She made an unhealthy relationship with food and loved to consume sweets. Now, she is limiting herself to healthy eating habits and continues to lose weight because of this decision. Her weight loss is impressive, and it is clear that her body got slimmer. The actress used her investment money to have healthy food regularly delivered. The service helped her portion her meals, and she is only allowed to consume 1,400 calories each day. Getting a good sleep of eight hours at night accompanied her diet.
Mo'Nique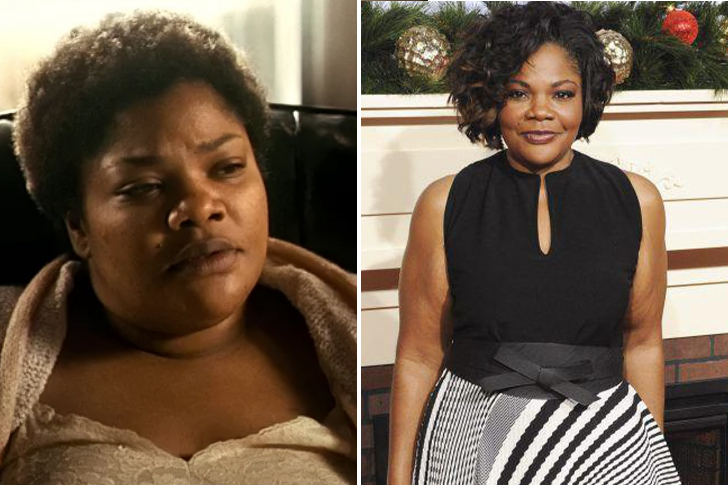 Mo'Nique is in her 50s, and the best thing she learned about life is to take care of her health. Credit cards are not essential but having a healthy body. She shared on her Instagram the massive weight loss she achieved to encourage her followers. The comedian worked hard to achieve the goal, and she wants others to do the same. Surgery was never an option, and neither were pre-packed foods and spokespeople saying that it is easy. In reality, it was hard for the actress, yet she never gave up. Mo'Nique likes to post her photos, and recently she shared that she's now 198 pounds and is consuming healthy food. The comedian does not like people who do not eat to lose weight. Instead, she inspires people to eat the right kinds of food to drop weight. She consumes raw food and is giving herself all the chances to live this beautiful life.
Drew Barrymore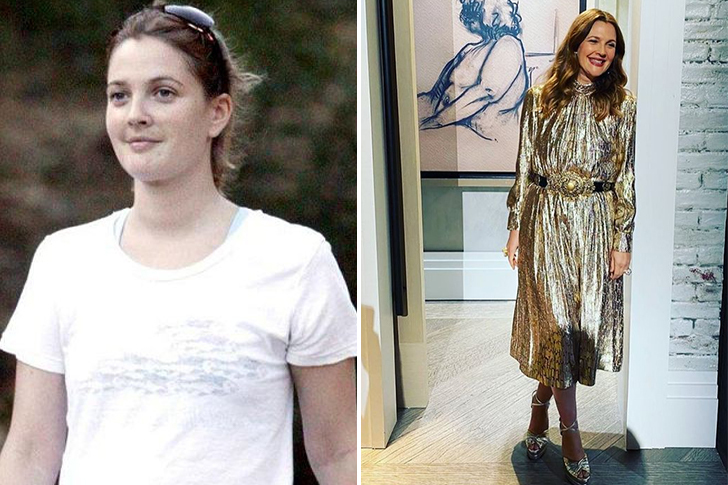 Mother, actress, and CEO of Flower Beauty, Drew Barrymore, remains one of the greatest inspirations for women. The Santa Clarita Diet star recently lost 25 pounds for the show. Barrymore struggled for many years with her weight, but it did not stop her career from flourishing in the industry. The actress opened up about her weight gain. The major reasons are that she has given birth and loves to eat. Likewise, a women's body undergoes hormonal changes, and during her 20s, sugary foods acted differently for her. Her diet helped her to lose weight. The story of the show is about a zombie who is under a protein diet to look slim. She did it for the show and never regretted it one bit. Barrymore received many accolades in her lifetime, and she never needs any title loans to prove her worth!
Mama June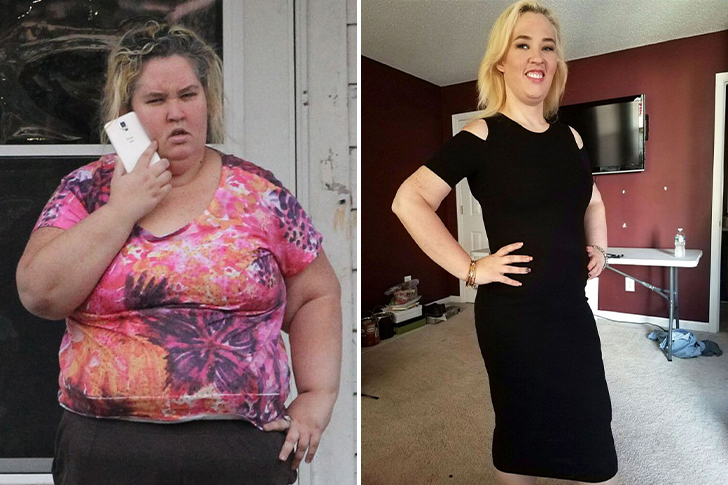 June Shannon, or Mama June, as many know her, struggled with obesity ever since. She was 460 pounds at her heaviest, yet the TV star was not ashamed of her body. June's weight loss journey was not a secret. In fact, there was a show that featured her dramatic transformation, Mama June: From Not to Hot. The major thing that helped her lose weight was gastric sleeve surgery. We bet she used her investment money to undergo this procedure. The operation is an alternative to the famous gastric bypass, where the stomach's size gets reduced by 75%. The option she chose helped her feel longer and encourage her to reduce her caloric consumption. Besides surgery, Mama June worked with a professional trainer to get slimmer. The celebrity said that it is still important to maintain a commitment to one's lifestyle change to achieve this.
Jessica Simpson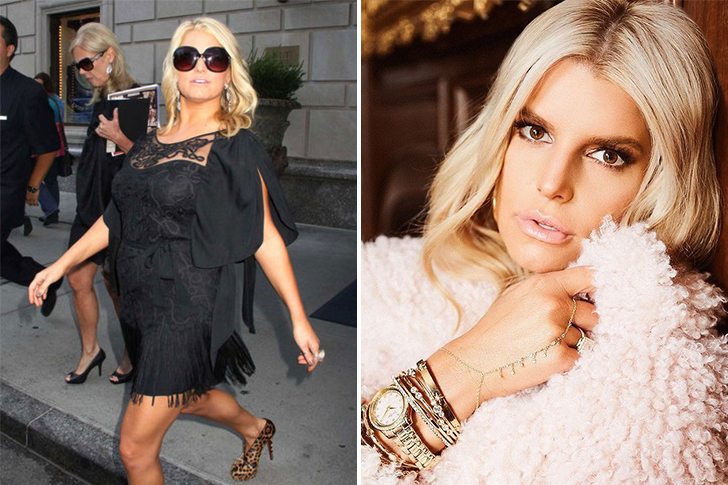 One of the greatest actresses of all time, Jessica Simpson, is not afraid to share about her weight loss transformation. In the past, she did not want to give up comfort food and snacks. However, in an interview, she decided to eat more healthily. The actress lost about 100 pounds, and it was a remarkable transformation! Each day, she makes sure to do 14,000 steps. The mother of three started small but eventually made huge changes to her lifestyle to lose weight safely. With the help of her longtime trainer, Harley Pasternak, she was able to work out properly.
Simpson has achieved so much in life. She has many investments, which she got from her career as an exceptional actress, singer, author, and fashion designer. While many choose not to discuss their weight issues, she was never frightened about it.
Jennifer Hudson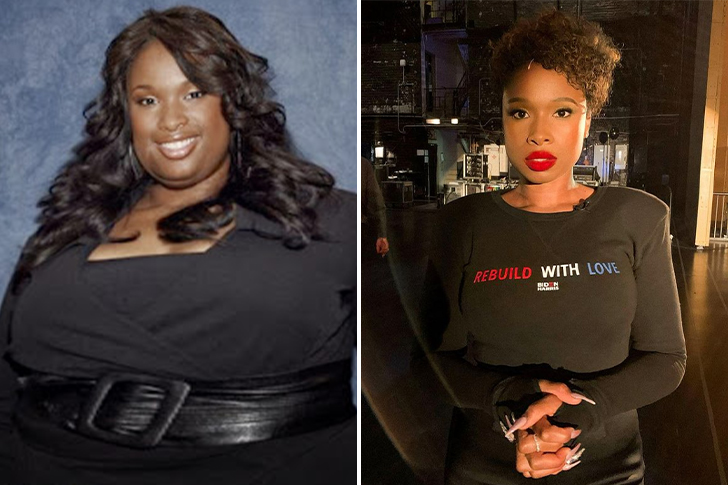 The ebony singer proved to the world many times over that women can achieve a lot with a healthy mindset. Jennifer Hudson lost a whopping 80 pounds after giving birth without having undergone drastic diet changes. She did not diet but she changed her lifestyle to a proper one. Women like Hudson have experienced many pains in life. Nonetheless, a go-getter like her is able to stand up against all odds and acquired many things in life. The degree of her strength is something to be admired. The singer-actress was a finalist on American Idol. She is also a winner of a BAFTA, a Golden Globe, an Oscar, and two Grammys — not to mention, she's been blessed with a healthy baby boy.
Her weight loss journey was not a secret. In fact, she has a personal trainer and maintains a balanced meal every day. She recommends her weight loss methods to all because it does not deprive you of food.
Kelly Osbourne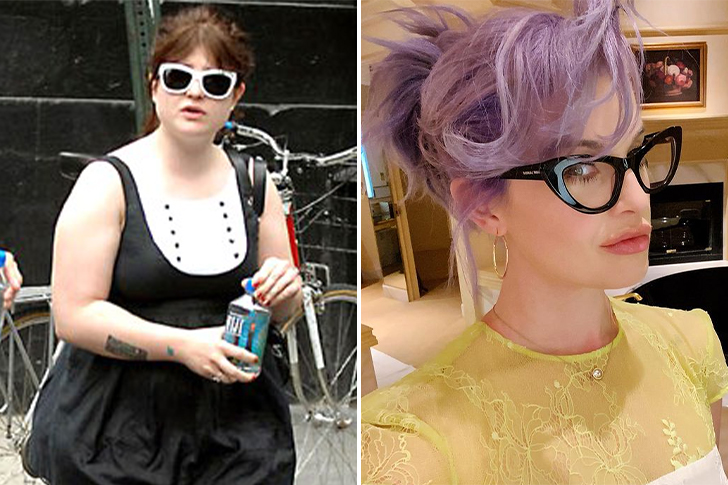 Being a model, actress, fashion designer, and singer, does not exempt one from weight gain. Kelly Osbourne has brawled with her weight ever since. Indeed, she's been heavily criticized in the past because of her weight. After years of battle, she lost 85 pounds, and it was a colossal achievement for her. Osbourne finally found the best lifestyle that works for her. She does intermittent fasting and only consumes plant-based foods. She also followed a strict workout routine, which allowed her to lose so much weight. She says that the best investment one can make is to stay committed. Without commitment, she would have never reached her weight goals. Osbourne is now confident to flaunt her curves on the red carpet. We would love to see her next project while she shows-off her fantastic weight loss transformation to many.
Melissa Joan Hart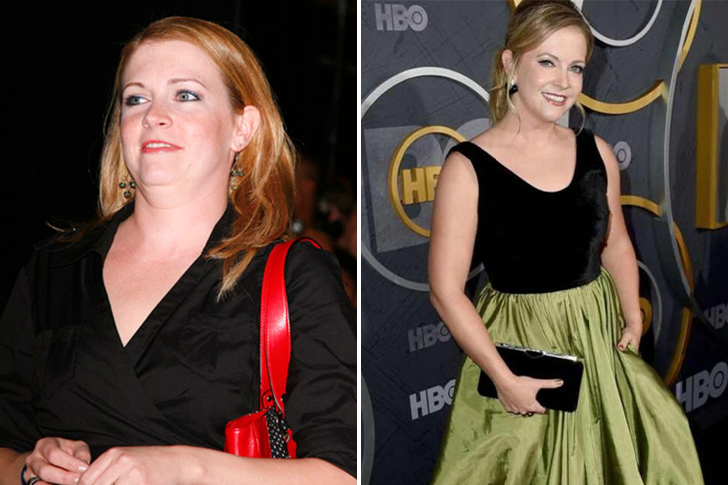 Melissa Joan Hart was in a constant battle with her weight. She is popularly known for her sitcoms, Clarissa Explains It All and Sabrina the Teenage Witch. She was only four years old when she began her career, and it all started with a TV commercial. Since then, she has been the face of many products. Before she turned five years old, she already had 25 TV advertisements! This proves that Hart did not need any personal loans while growing up. The Emmy Award-winning actress did not just stick to a career in the entertainment industry, she also started a company with her husband called King of Harts.
To help her lose weight, Hart uses MCT oil. She drinks the oil along with water and tea. The MCT oil has been useful for her — she says it gives her energy and helps in weight loss. Keto dieters often use it, yet Hart is not on the keto diet.
Kirstie Alley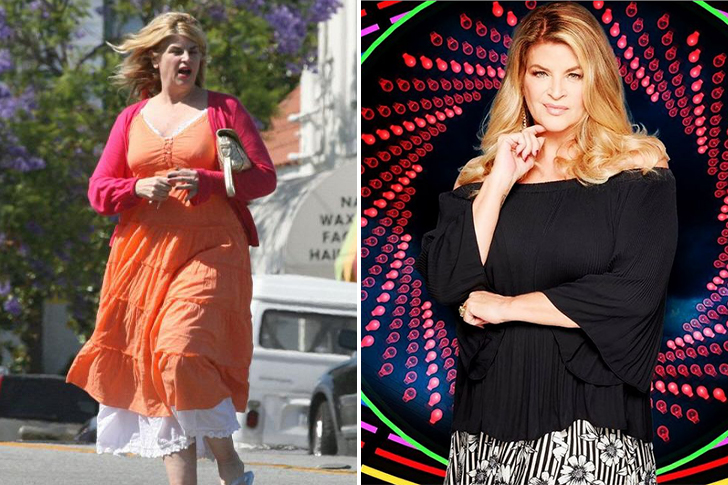 Kirstie Alley is not just a regular model and actress. The It Takes Two star has become a role model for women because of her perfect body image. Little did they know that she also faced problems with her weight. She is now 69 years old, and the renowned model managed to make everyone admire her youthful glow. Alley managed to keep her weight and defy the odds. The actress used diet supplements. Whatever diet method she used, it's proven useful to her. Another secret she shared that helped her cut her weight was switching to organic fruits and vegetables. The Look Who's Talking star revealed that she had the help of a consultant that guided her journey. She said it wasn't just dieting — although this played a non-negligible part — it was also exercising and a high degree of determination to stay on track.
Christina Aguilera
Another transformation that we have to mention is that of Christina Aguilera. Her career over time is victorious. She evidently didn't need payday loans after she found success. She is a '90s pop icon who, in just three months, was able to lose 40 pounds. The Burlesque actress gained weight due to many factors. One of them was being pregnant. During pregnancy and after birth, a woman's body changes a lot, and it is normal. She took a break from being a judge on The Voice and focused on herself. She subscribes to a meal service, which limits her food consumption to only 1,600 calories a day. Aguilera even tried the rainbow diet, and it works for her, too! While her diet is already effective, she added a workout routine. By being committed and devoted to her diet and exercise, she was able to get the body she now has. Aguilera now maintains her weight, and she is delightful!
Khloe Kardashian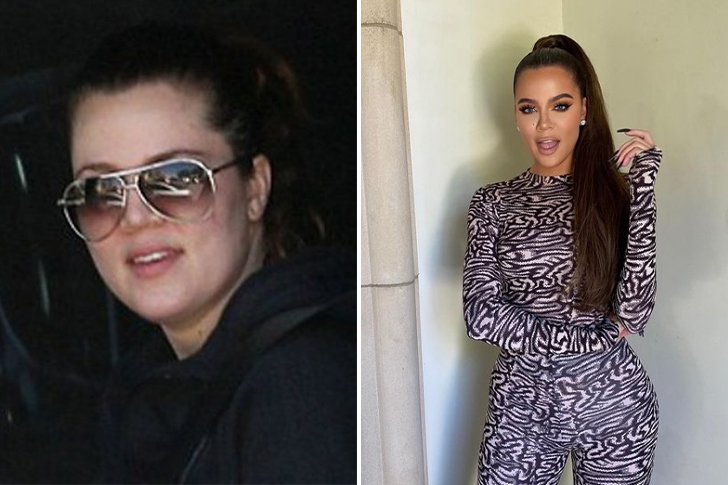 The youngest of the first-gen Kardashian sisters just lost a massive 40 pounds! Since she was a young, she was a chubby girl who did not know anything about lifestyle. Kardashian is a tall-framed woman and has become an inspiration to many people around the world. Her weight loss story is one for the books, and we can't let it pass. She changed her lifestyle in order to lose weight. Kardashian was not a fan of fast weight loss programs because she knew that it would not sustain her. She enjoyed her slow process while eating healthy and working out. Before working out, she eats a healthy dose of carbs and protein.
Their family now dominates the world. Because of their mom's hard work since they were little, they grew up not needing personal loans. The family's TV reality series, Keeping Up With The Kardashians, often features how she works out.
Lena Dunham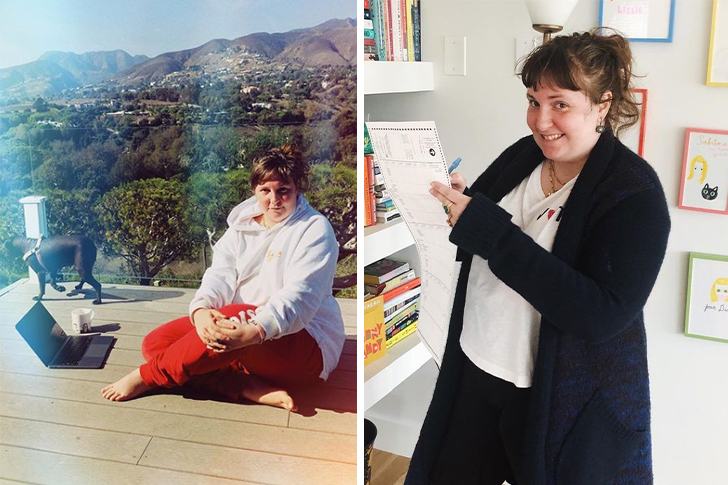 While Lena Dunham is not a fan of weight loss tips, she embraces her body and inspires women to do the same. We cannot hide the fact that she has lost some weight, and many keep asking why. She has a food journal with her that tracks what she consumes in a day. It helped her relationship with food changes over the past years. The Girls actress has been open about her body since the beginning, and we cannot stop admiring her for shutting down body shamers. Working with a diary did not just help her lose weight, she also claims it keeps her mind calm. With her food journal, she maintains a healthy attitude and healthy diet. She realized that keeping a healthy diet is not just about being sexy, it is also about keeping healthy. We're not sure how much weight she lost, but its clear from the pictures that she's slimmed down to some degree.
Roseanne Barr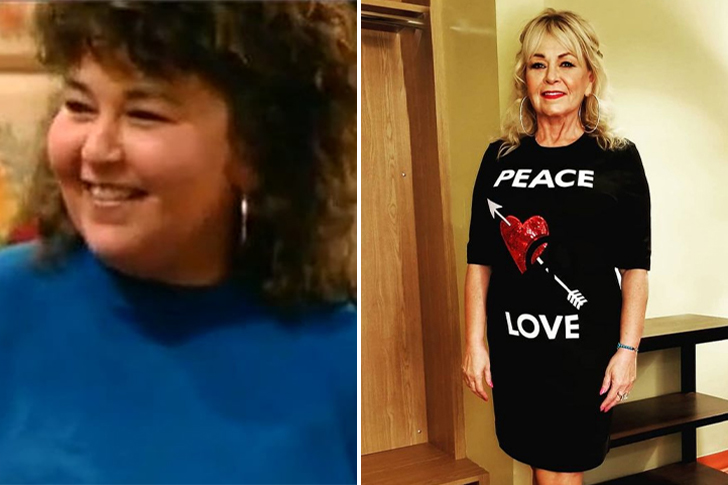 We can't stop staring at Roseanne Barr's photos after her major weight transformation. She is an actress, comedian, producer, and writer. Barr was praised for her TV sitcom, Roseanne, for which she won both a Golden Globe and an Emmy Award. It shocked social media, and we are eager to know her secrets. In the past, she reportedly weighed around 350 pounds. In 1998, she had gastric bypass surgery. It helped her a lot, but she still maintained a workout, exercise, and diet regimen over the years. She revealed that the operation was a huge help, but without commitment, it would have been a waste. Barr has been keeping to a revolutionary diet that advises adherents to move more and eat less. The hard work needed to maintain a good figure is high. Luckily, Barr managed to impress even herself with what she's been able to achieve, and she deserves a ton of credit for it.
Nicole 'Snooki' Polizzi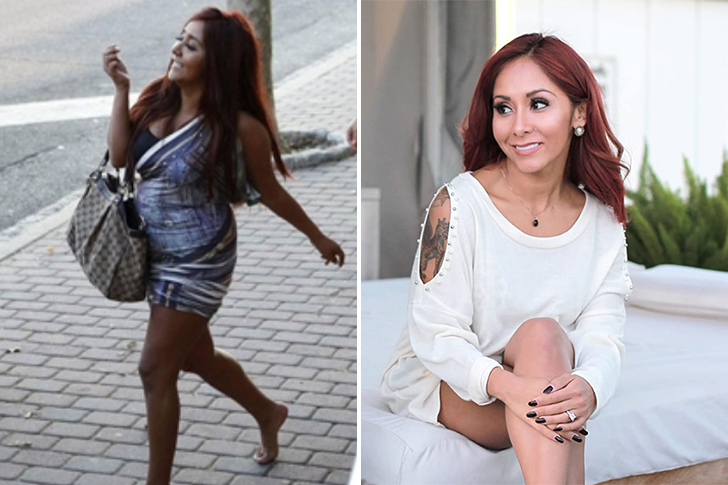 Most moms find it hard to lose weight after pregnancy, but not for Snooki. She dropped a whopping 42 pounds months after she gave birth. The stunning body makeover of Snooki makes everyone inspired and left with a question, how did she do it?
Nicole Polizzi rose to fame on the reality show Jersey Shore in 2009. Nicole stands 1.42 meters and is often seen with her iconic hair and makeup. As her life changed as she became a celebrity, it turned again when she announced her engagement to Jionni LaValle in 2012. She later followed up with the news that they were expecting and gave birth in August 2012. She shocked her fans when she showed her toned and slim body in a magazine in 2013. She further explained that she kept a good diet and regular exercise to finally achieve the body that she wanted. Now, on her third child, she still maintains her ideal weight. It seems like for Snooki, health and wellness are a better investment than keeping a skinny body.
Miranda Lambert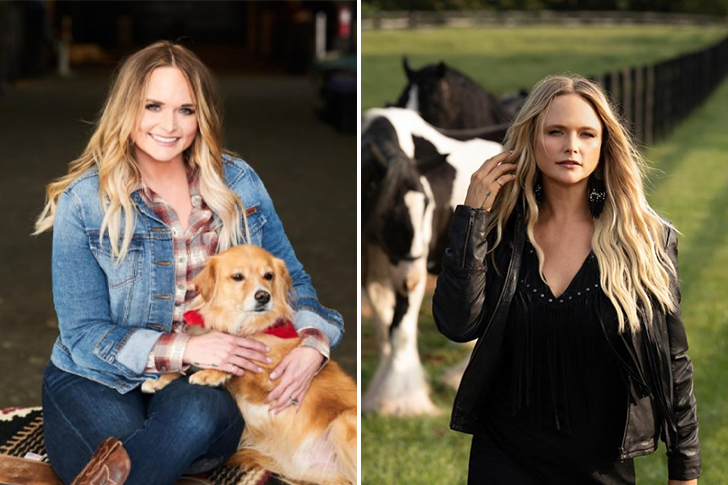 Miranda Lambert's secret to weight loss is exercise! She spilled her secret in an interview to clear the rumors that she had gone under the knife to lose weight. With all fairness to Lambert, she was already beautiful before her transformation. She only decided to become healthy because she wanted to take good care of herself more.
The country musician has been linked to several men in the past decades. She was once married to Blake Shelton. Now, she is happily married to Brendan Mclaughlin, an NYPD officer. Along with her new life with Mclaughlin, she credits her personal trainer and portion control for her successful weight loss. She is doing cardio along with strength training to keep the pesky flabs away. Now, Lambert looks more stunning than ever with her new body and new confidence, and we hope she'll be able to keep the weight off.
Melissa McCarthy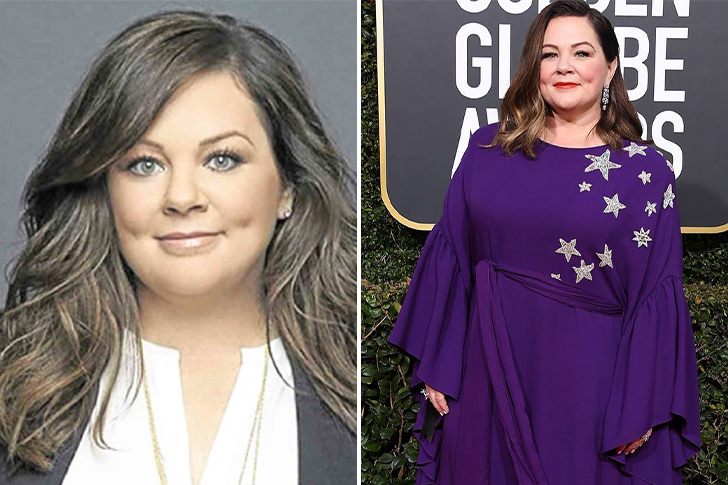 Melissa McCarthy lost an incredible 70 pounds after months of dieting. She took everyone by surprise when she showed her new body on the red carpet in 2019. She was clearly much lighter than she was before and this got everyone asking how she did it.
McCarthy credits the liquid diet that she did for four months to her weight loss. While the diet had a tremendous result, McCarthy admits that she despised the diet because it starved her and it didn't feel good. McCarthy supports the body-positive movement and has no problem being large. She only went on a diet for her work and her health. She was said to have made the wrong choices, which was why she gained weight. So, instead of going back to her old eating habits, she switched to a new diet that helped her maintain her figure.
Jordin Sparks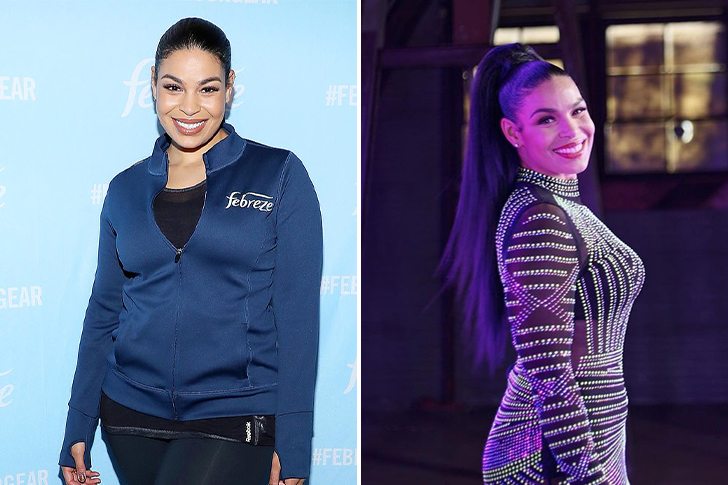 For Jordin Sparks, the key motivator in losing weight was not the fact that she will lose weight, rather, it was the health benefits that she'll be reaping. The American Idol alumnus has never been hard on herself when it comes to losing weight even before she joined the industry. She projected a body-positive image when she reflected that she liked her figure even before she started losing weight. Her main reason for losing weight is to have better health, and she wanted better health since she's doing a lot of tours and performances. Along the way she also picked up more confidence since she lost weight and now feels better about herself. Sparks spilled her secrets while doing a weight loss challenge. She credits mindful eating and exercise for her slow yet steady weight loss. She also hired a personal trainer to help her with muscle toning and strength conditioning.
Jessica And Lisa Origliasso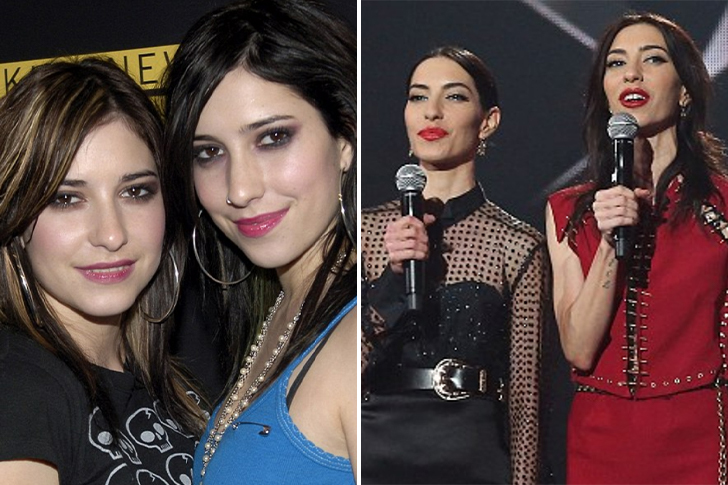 Jessica and Lisa Origliasso from the band Veronica are noticeably slim nowadays. They credit their vegan diet for their slim figure. They look amazing and gorgeous with their model-like figure. Apparently, not all fans and followers were happy with what they saw. As a result, the twins have been lambasted with foul comments because of their appearance. The twins have defended themselves over and over again explaining that they are healthy and are eating well.
Jessica and Lisa are not the only ones who follow this diet. Actually, this diet is popular among celebrities. Being vegan means not consuming food or products that are from animals or by-products of animals. For the twins, their choice of lifestyle had nothing to do with wanting to lose weight. Rather, it is their belief — and activism — that led them to be vegan.
Janelle Brown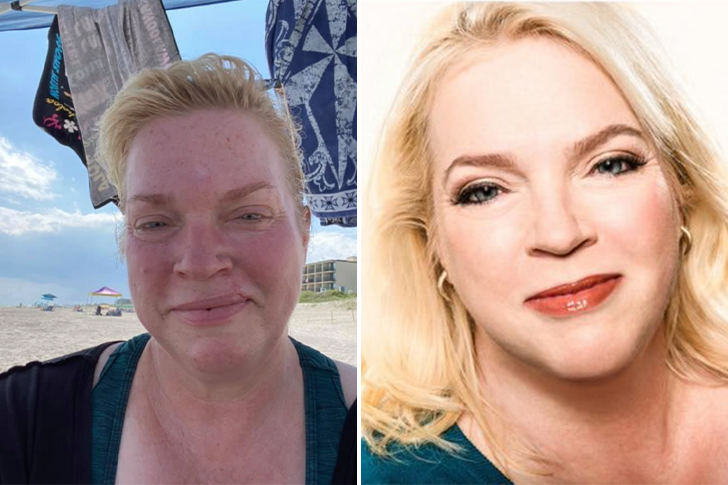 Being part of a reality show means you'll be constantly filmed. Characters of reality shows often get conscious about their appearance when they receive comments about it. Janelle Brown is one of them. Being cast in the infamous Sister Wives series aired in TLC, she was usually compared to her sister wives. She is best known for the laid-back and easy-going personality that got her liked by many fans. Likewise, it was often associated with how she got her weight. Apparently, Brown is making changes because she was seen getting slimmer. Fans are now noticing it and praising her for her healthy choice. She credits yoga and following a healthy diet for losing pounds. That being said, Brown is really an amazing and admirable woman. Not only because of how she managed to live in an atypical family set-up but also because of her will and determination to make a healthy change for herself.
Jojo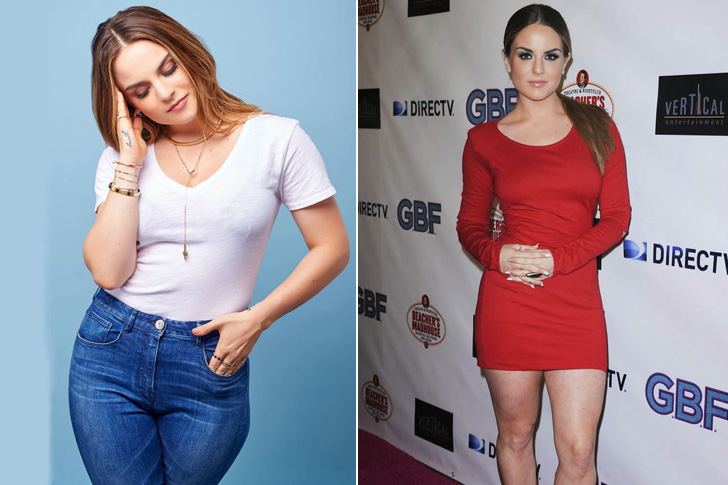 Jojo was only 13 years old when she released her hit-song, Leave, Get Out. Many got shocked after knowing her age at the time since she looks pretty mature for her age. She's really talented and pretty and many believed she'll be having a successful career ahead.
When Jojo was still in her teenage years, she usually sported belly-baring outfits that show her slim figure. She was able to achieve her slim figure after she was put on a strict diet by her record label. She followed her nutritionist's advice and kept a 500-calorie per day. Apparently, the strict diet that her former record label imposed on her left a lasting effect on her. Now, Jojo is more certain and assured about her body image and have kept a healthy diet instead. She also shares her struggles to a degree that she overcomes through the help of her family.
Debra DiGiovanni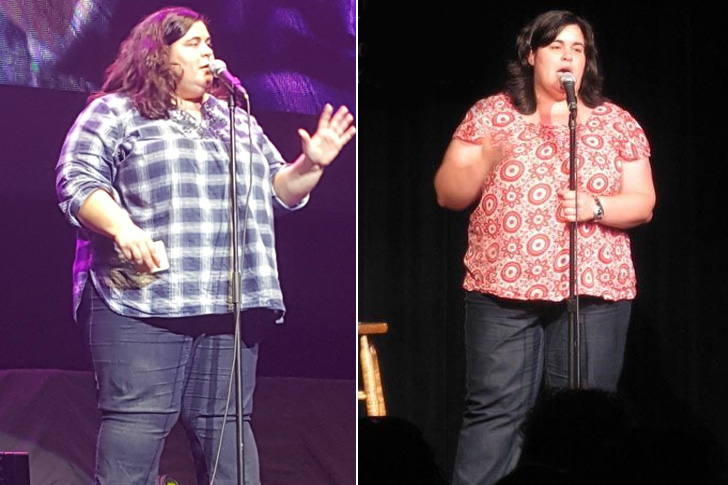 Debra DiGiovanni is a Canadian stand-up comedian who is garnering attention because of her keen talent in comedy and also because of her wit and weight loss. DiGiovanni falls on the heavyweight side but is not ashamed of it. Years ago, DiGiovanni moved to improve her physical appearance and health. She initiated her own weight loss program when she heard about obesity and its effects. She may be far off from the ideal weight and has confessed to having regained the lost weight, but we are sure that she is taking care of herself. We all know how hard it is to keep away from old habits. We must credit her for her will and hope she continues her journey to a healthier self. As of the moment, DiGiovanni's skyrocketing career is taking center stage and is being recognized. She was nominated for a Juno Award for Comedy Album of the Year and won.
Sharon Rooney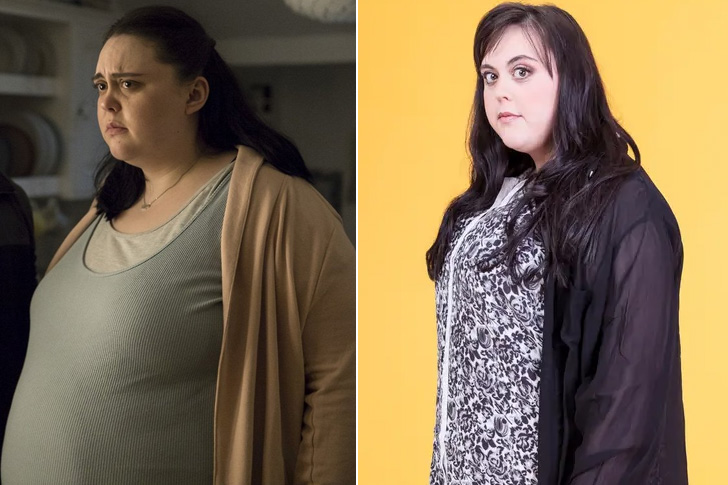 Sharon Rooney is one of the few celebrities who are comfortable with their own skin. She conveyed a body-positive image when she expressed that being called fat doesn't affect her. It is quite amazing for someone like her to not be affected and pressured by societies' standards.
Rooney is a Scottish comedian who rose to fame after she took the role of the disturbed teenage girl, Rae, in the TV series My Mad Fat Diary in 2013. She also received recognition for her portrayal of the same role. Unlike her character in the series, Rae, who is very much concerned about her weight, Rooney is the opposite. She is said to be more cheerful and happy about herself. She received credit for other TV shows, too, such as Sherlock in 2014 and Brief Encounter in 2016. Despite the positive mindset she has for her body, it was noted that the only thing that she doesn't like is being photographed.
Margo Martindale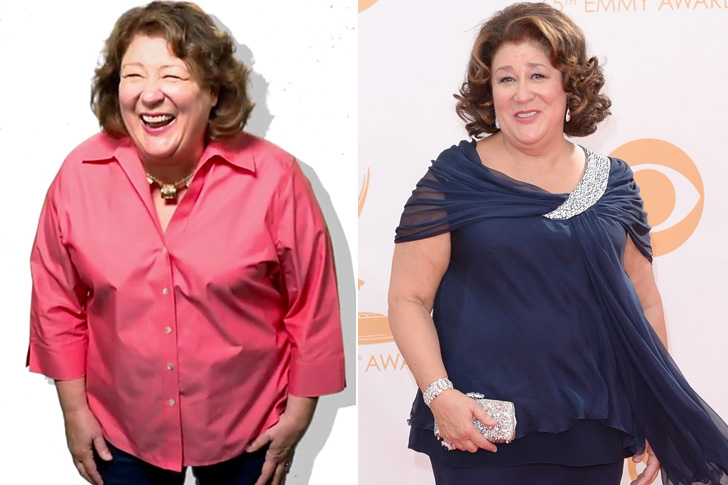 At the age of 69, Margo Martindale is still out and about proving that her light hasn't dimmed yet. She is best known for her role in Justified, The Americans, and Million Dollars Baby. As a matter of fact, she won several awards in the past five years of her career. Since her career is still on the go as of this moment, she decidedly pays attention to her health. She managed to lose 20 pounds through a strict diet. She started her weight loss journey when fans started noticing her weight going up. At the same time, she wanted to look better, and that fired her up to make a change. She recalled that she had let go of herself to some degree after her pregnancy. Since she started to care about her appearance, she became more open to losing weight and hiring a stylist.
Amber Portwood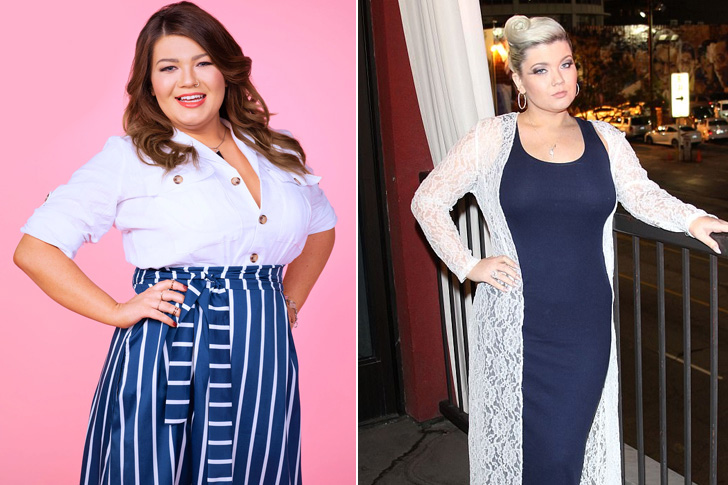 Teen Mom OG star, Amber Portwood, was spotted donning a new body for the latest season of their show. The show was produced and aired on MTV. Portwood's recent weight is due to the recent struggles she's been going through that caused her to sleep less and lose her appetite. On top of this, she's become quite controversial of late, not least because of one particularly violent failed relationship that the media latched onto for clicks.
Amber Portwood joined the cast of Teen Mom OG as she was a former cast of 16 and Pregnant. The former party girl is a mother to two children. Portwood, over the course of her career, had gotten into one controversy after another. The bright side is that she was able to lose weight — whether it was from healthy practices or from stress, or even a combination of both, we can't say.
Chrissy Metz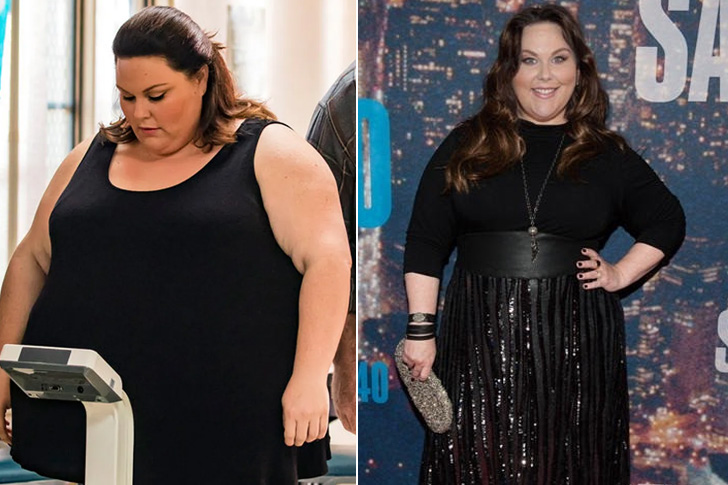 This Is Us main star, Chrissy Metz, is said to be losing weight gradually because it is part of her contract with the show. The producers of the show specified that Metz was not being pressured to throw off weight immediately. As for Metz, she finds the challenge beneficial for her as well.
Metz admitted that she has been struggling with her weight since she was young. She confessed that she was enrolled in a weight loss program when she was a pre-teen and had done yo-yo dieting. Having experienced several stressful events led her to stress-eating, causing her to regained her lost pounds. Now, Metz has decided to pursue her weight loss journey on her own terms and her own way as she sees the importance of having good health. Nonetheless, Metz is comfortable with her body. She gives credit to it as it led her to where she is right now.
Keely Shaye Smith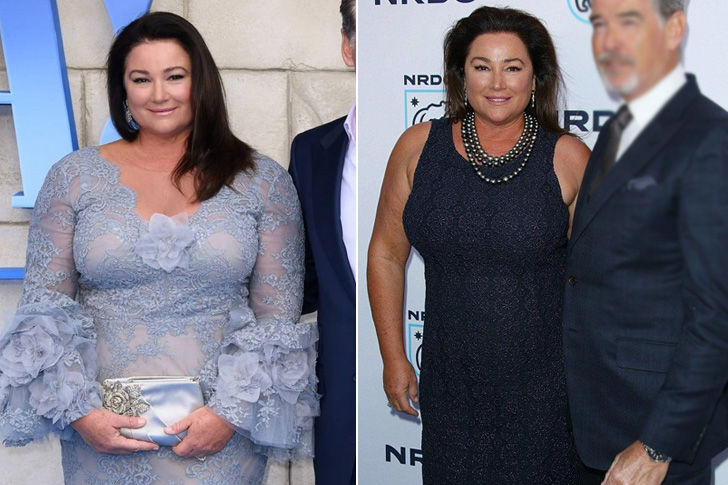 Pierce Brosnan's better half, Keely Shaye Smith, is beautiful inside and out. For this reason, Brosnan has shown and showered her with affection in public. That is why she felt no pressure to lose weight. Since Brosnan loves Smith so much and knows the impact of being overweight, he encouraged his wife to lose weight. With that, Smith has lost a total of 100 pounds as of this writing.
Smith and Brosnan got married in 1994. Together, they have two sons who grew up handsome and have joined the entertainment industry. It was said that Smith gained weight because of her second pregnancy and was not able to lose it. She gives credit to her husband for not minding how heavy she was. Her ultimate turning point was when her husband became concerned about her health. Though she did not disclose how she lost weight, she must have done a combination of mindful eating and exercise.
Celine Dion
A lot of people have been noticing that the My Heart Will Go On songstress and diva, Celine Dion, seems to have lost a lot of weight. As per Dion, it is her genes that can take the credit for her slim figure. Dion also mentioned that she has been doing ballet exercises a couple of times a week, and it could have caused her to lose the extra weight. Apparently, it wasn't her intention to lose weight. She just dances because she loves it and it is one of her passions. Some also say that it is how she's been coping with the loss of her husband. Likewise, Dion finds her physique feminine, and she likes it. She pays no attention to what others think as long as she likes what she is seeing. Additionally, she mentioned that she has been slim all her life and that her weight loss is not a cause for concern.
Lisa Riley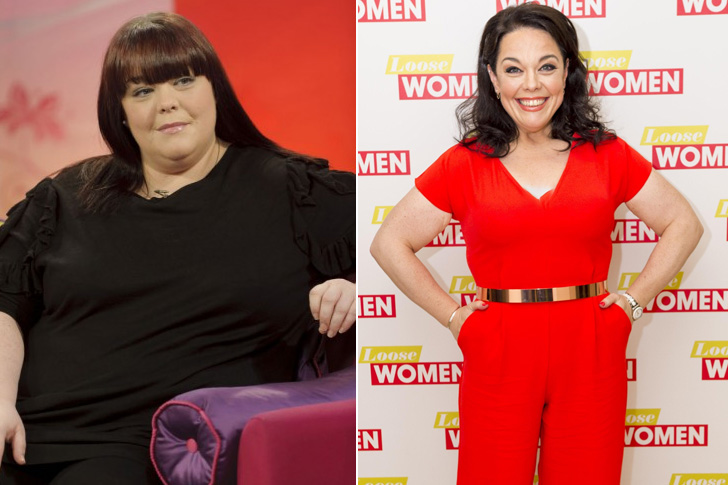 Lisa Riley proves that consistency and dedication is the key to a successful weight loss. She has been sticking to her diet since 2012 and is now seeing results. Riley lost a total of 12 stones, according to reports.
Riley is not shy of sharing her secret to weight loss. She credits her incredible weight loss to her regular exercise and cutting out high-calorie foods. She veers away from consuming alcoholic beverages and high carbohydrates that she admits to loving eating. No sweets and cakes for her as well. Her sacrifices are well-rewarded as she is now glowing and enjoying her new body. She is seen in stunning body-hugging outfits and is not afraid to be photographed anymore. While she is beautiful even before her weight loss, she is now more beautiful as she seems to be more confident than ever.
Kourtney Kardashian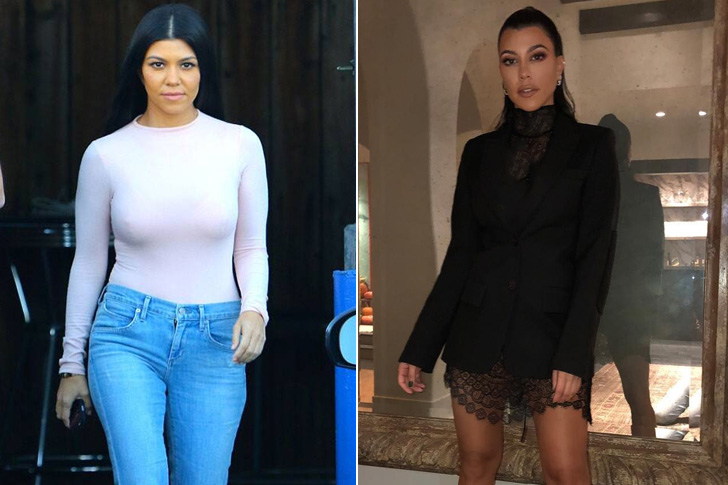 Wellness has always been a passion for the Kardashians, especially for the eldest sister Kourtney. Dedicated to summer body goals, she follows a strict diet implementation and fitness routine. The Kardashians are known for diet shakes and supplement endorsements. That, along with the Keto diet, ultimately worked for her. The reality star said that her doctor prescribed her previous diet as 'one of the fastest ways' to support her through ketosis.
Along with a keto diet, intermittent fasting was also a part of her lifestyle. She avoids eating sugary foods, grains, beans, alcohol, and unhealthy fats during her diet. She also consumed more foods like avocado and plenty of apple cider vinegar. Kourtney admits to splurging during her cheat days but could get back on track by doing daily exercise and workouts. True enough, her best investments would be her beauty and health.
Jenni Farley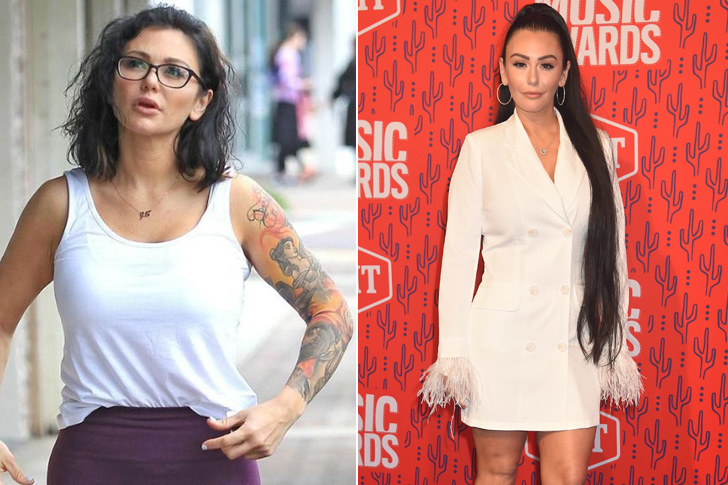 Jersey Shore star Jenni Farley proved to her fans that one's diet and food choices are good investments. Jwoww recently revealed through her social media account that she lost 20 lbs. and was able to maintain her figure since. Thanks to the help of her bodybuilder beau, Roger Mathews. Farley has been hitting the gym five times a week, focusing on interval training. She also performs full-body exercises that tone all of her body's muscles.
Well, aside from her regular workout routines, the reality TV personality is also taking Ab Cut, a supplement brand which she endorses. To top it all, she was able to cut her food intake to just 500 calories— you read it right! Though it is not advisable to some, it surprisingly worked for her. Jwoww admits to treating herself during cheat days too. She deserves it, after all.
Jennifer Gimenez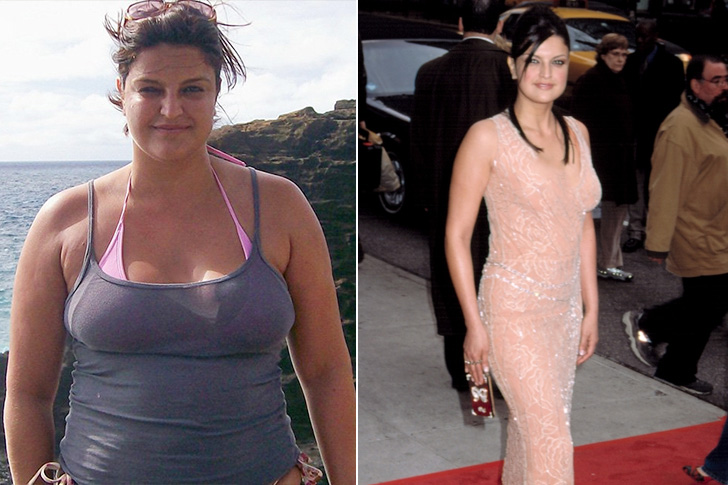 Model turned reality star Jennifer Gimenez knew that she had to change to a certain degree after tipping the scales at 263 lbs. She initially took the faster way by following the Master Diet to kickstart her weight loss. Jennifer was able to lose six pounds but gained 18 lbs after, making her weigh more. She then decided to hit the gym and perform cardio workouts. Over time, the celebrity model successfully shredded 40 pounds off.
With the help of a fitness trainer, Jennifer incorporated strength training into her fitness routine. In a year of hard work, she surprisingly lost 80 pounds. The star has maintained her figure through swimming and yoga since. When it comes to her diet, she claims that she does not follow a diet plan. Jen eats whatever she wants but only eats them in moderation. After all, it took three years of hard work for her to achieve her goal. Sure enough, magic does not happen overnight.
Chaka Khan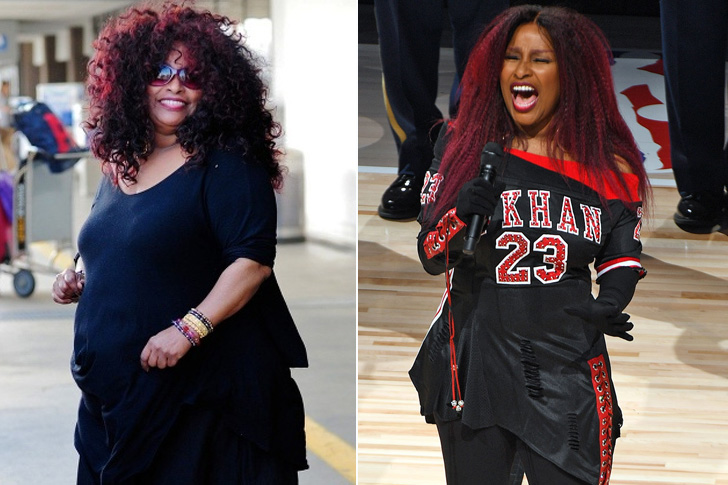 The voice behind the famous song Through the Fire, Chaka Khan, has been a legendary icon with over 40 years in the industry. In addition to her distinct vocal range, she is known to empower women through the help of her foundation. Being the strong woman that she was, Khan took a strong approach towards her weight loss journey. Unknown to many, she went to a degree of weight loss after being diagnosed with diabetes and high blood pressure. The international singing sensation knew from there that she needed to be committed to change her lifestyle as her body needs to heal. First, she jump-started with a strict liquid diet for four months.
Khan then went back to consuming solid foods after but weaned off meat. She adopted a vegan diet and avoided processed foods. In the past three years, the star impressively dropped over 75 pounds. She was able to battle her illness and is now living her best life!
Abby Lee Miller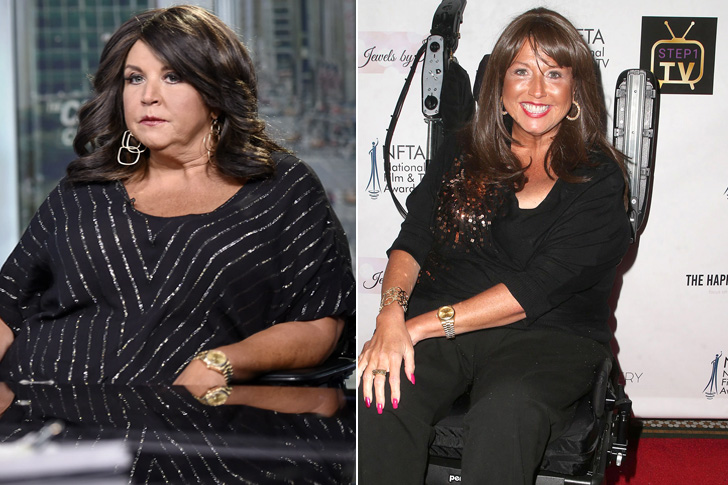 Just like many others, Dance Moms star Abby Lee Miller believes that health and her talent are her most significant investment. Being exposed to dancing during her younger years, she was able to put up her dance studio and founded the Abby Lee Dance Company. Her skills propelled her to Broadway performances like Footloose and The Lion King. In a twist of fate, she even debuted her reality show, Dance Moms. Following the program's success, the TV personality was given a follow-up series and another spinoff, which aired for eight years.
Her weight loss journey began after being diagnosed with diabetes. Abby admitted to having undergone gastric bypass surgery in 2017. After a year, she returned to the stage, gracing as a changed Abby. The former dancer was said to have drastically lost 100 pounds. Though she kept her silence with her weight loss journey, fans are undeniably wowed with her figure.
Aretha Franklin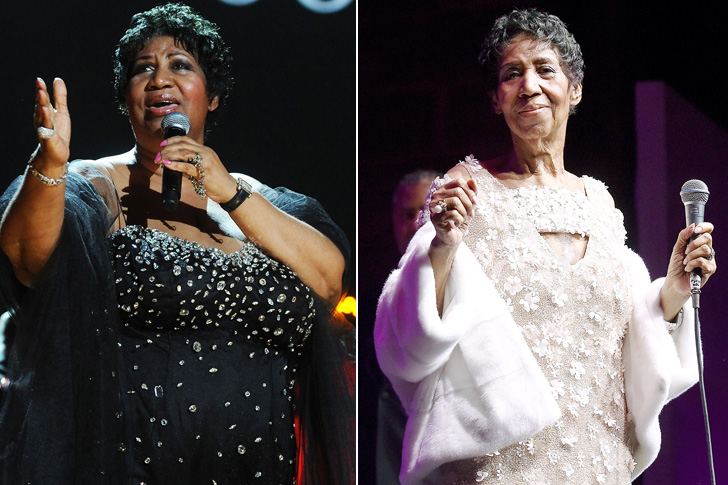 It is usual for us to observe radical weight loss for celebrities, but to see someone in her 70s shred some weight is impressive. The Queen of Soul, Aretha Franklin, deserves a lot of R-E-S-P-E-C-T after her intense degree of transformation. The legendary singer is known for her award-winning hits like Respect and I Say a Little Prayer. With over 40 years in the business and 18 Grammy Awards under her belt, she truly is one of the most honored performers in the music industry.
Having been struggling with her weight throughout her life, the singing powerhouse lost an impressive 100 lbs. What's even more shocking is that the icon started her weight loss journey at the age of 70. Aretha kicked it off with a crash diet and was able to bring down 40 pounds off her weight. After being hospitalized, she completely changed her lifestyle and was able to shed 85 lbs in 2012. Is there anything Aretha can't do?
Roseanne Barr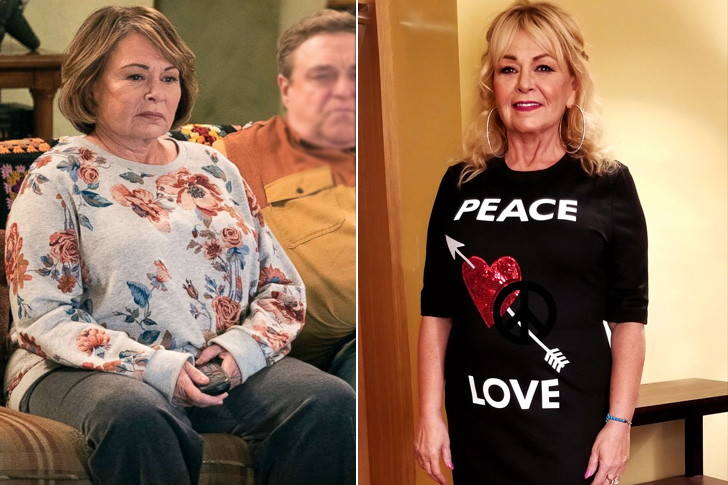 For comedy fans, Roseanne Barr is hailed as one of the funniest comedians of her generation. For this, she gained prominence in the 1980s and became the star of her TV show, Roseanne. The woman has always been comfortable with her build, but we were all shocked when she graced the Roseanne revival in recent years as a newly transformed Barr. It all started when the comedian started to hit 350 lbs. Because of the worrying weight, she decided to undergo gastric bypass surgery, which completely changed her life.
Though losing weight and maintaining it are two different stories, the comedic star was able to keep track of her mass since. Barr admitted to gaining weight even after the surgery— that's when she knew that she needed to change her diet plan and her lifestyle. Ultimately, Barr switched to a vegetarian diet and incorporated it with a lot of movement. Her weight loss journey has never been easy, but it is a wise investment and a massive inspiration to many.
Blake Lively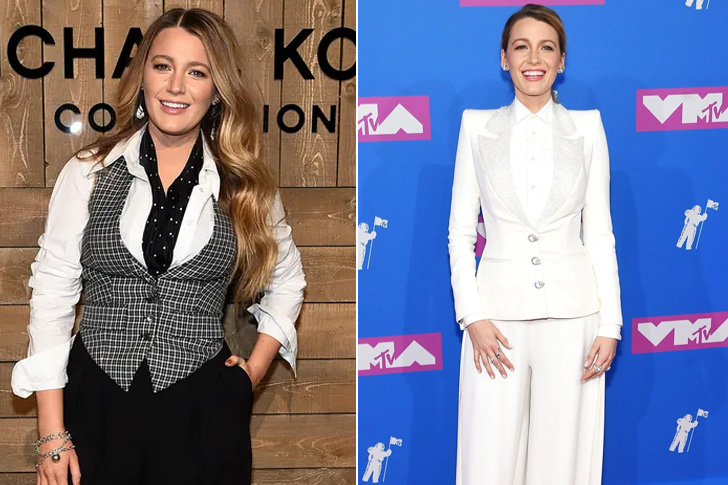 From being a Gossip Girl to a mother-of-two, Blake Lively continues to make heads turn. Not just that, we envied her more after she gained her pre-pregnancy body back. Thanks to her social media account, we were able to follow her weight loss journey. After giving birth to her second child, Inez, Blake's weight ballooned— and that's when she knew she needed to cut off her extra weight. Her 14 months of hard work paid off when she successfully dropped 27 lbs.
Blake attributed her weight loss to a healthy diet plan, which includes protein, carbs, and vegetables. With credits to celebrity trainer Don Saladino, the blonde beauty incorporated her diet with five to six days of workout, swimming, and sprint drills. Although Blake has all the reasons to be proud of her success and investments, she encourages many to live a healthy lifestyle.
Lisa Campanelli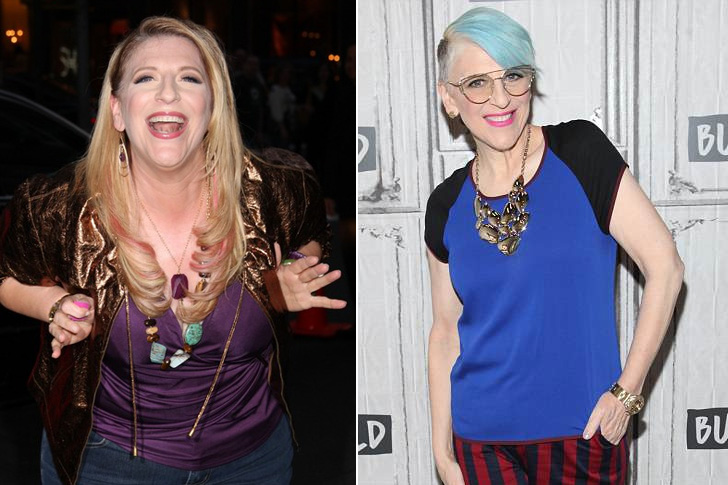 Looking good as ever, Celebrity Apprentice Lisa Campanelli wowed everyone with her lighter figure. Known as a famous comedian, she was never really bothered by her appearance. Admittedly, the famous TV personality tried every possible diet plan to lose weight but did not succeed in any of them. After years of struggling, she finally decided to take a dramatic step. Lisa underwent gastric bypass surgery in April 2012 and successfully shrank down from a size 12 to a size 6, following the said procedure. With the help of the operation, she was able to cut down portions of her diet and was able to maintain it since.
After passing the century mark, she now weighs 142 lbs. Lisa soon focused on herself and became a life coach in hopes of inspiring many. After all, our mental health investment is just as important as our physical health.
Liz Torres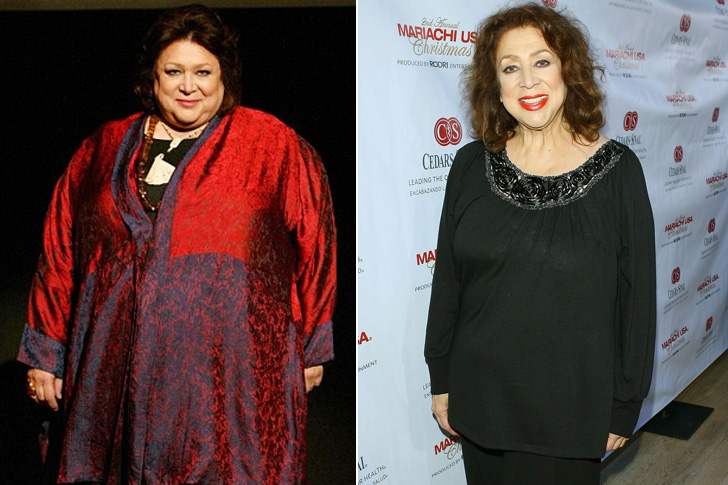 Gilmore Girls fans were all eyes and ears with the comeback of the hit series but were left in awe with the massive transformation of one of its stars, Liz Torres. Shedding off pounds and making health investments have always been important to the 73-year old actress. According to her, weight plays a significant role in performers. The brunette beauty started her weight loss journey following her role in the CW's Desperate Housewives. By 2010, she became unrecognizable during her appearance in the Broadway show, It Must Be Him. Liz continued to grace the small screen with the shows Scandals' Sets, My Mom and the Girl and Devious Maids.
Reports say that she has undergone bypass surgery, but proof of the claims remained unearthed. One thing is for sure, though our favorite teacher, Mrs. Patty, changed looks overtime, her talents and wits remain undeniable.
Amber Riley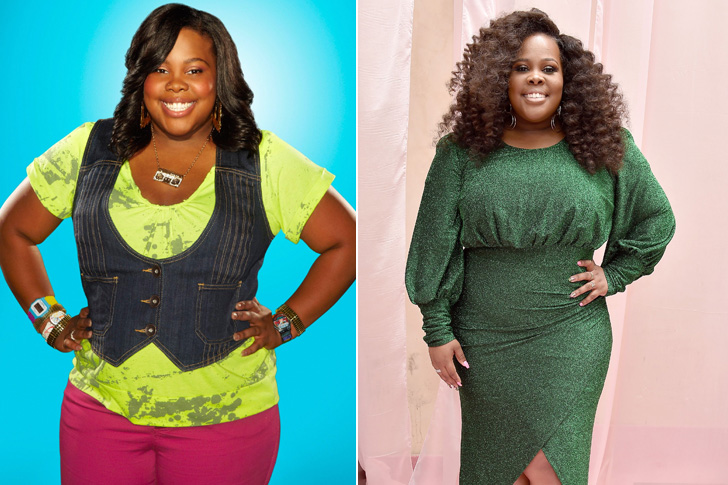 If you are a Glee fan, you will be nothing but amazed by the show's Mercedes Jones. If you did not see her yet, you better be, because she lost more than two dress sizes. With her singing prowess, her degree of confidence is beyond expected. After joining American Idol, Riley joined the cast of Glee, wherein she was able to win three Teen Choice Awards during the show's entire run. Fast forward to the future, and she stunned everyone with her newly transformed physique.
According to Riley, she avoided eating the main culprit— junk foods. She followed a nutritional diet plan, which includes more protein and vegetables, lessening carbs and fats. In addition to her meal, the TV series musical star also added a cardio routine and strength training to her lifestyle. Aside from making herself healthier, it also allowed her to wear any clothing she wanted gracefully. At this point, we couldn't agree more.
Kelly Clarkson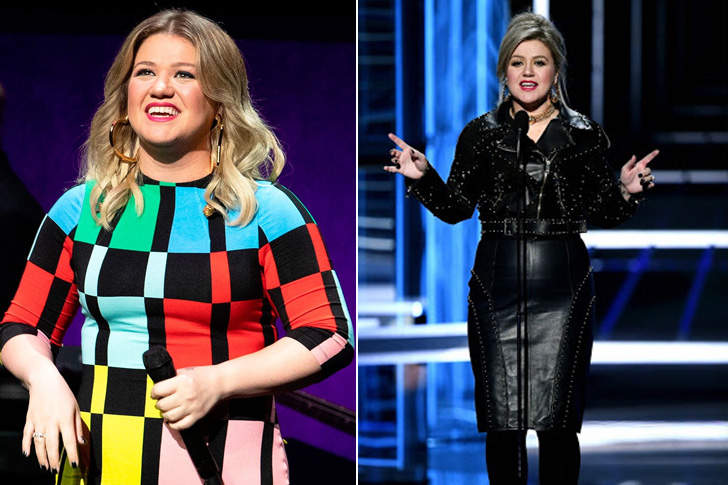 The notoriety that comes along with her talent is something that she has never dreamed of. With her undeniable talent, Kelly Clarkson pursued her singing career in exchange for getting a degree. The singer has always been open when it comes to her figure while promoting body positivity, but we were stunned when she appeared to be 37 pounds less. While the success of other weight loss journeys was often associated with exercising, Kelly claims otherwise. Believe it or not, she did not exercise.
The key secret to her weight loss success? Plant Paradox. The procedure described in the book also helped to alleviate her thyroid disease and get her off the maintenance medicines. Her do not eat list includes starches, soy foods, and artificial sweeteners. With her transformation, she was able to prove to everyone that you are your source of happiness.
Sasha Pieterse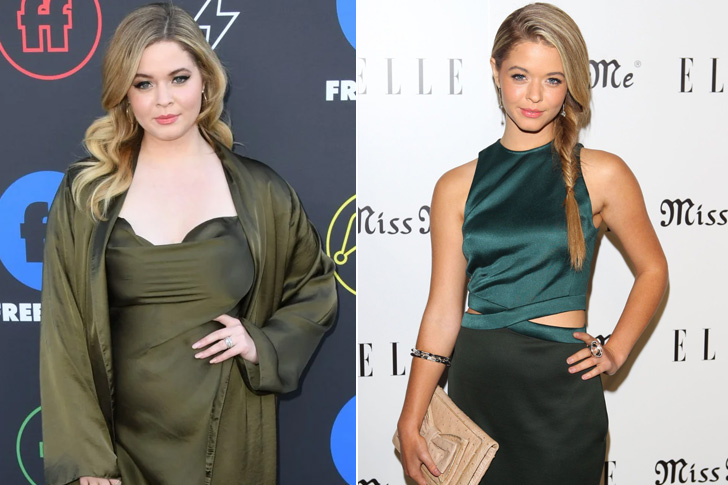 Pretty Little Liars star Sasha Pieterse's weight loss journey was never easy. In 2009, Pieterse first started filming the iconic teen drama. Her expanding weight has always been a topic of debate and conversation to her followers. Sasha suffered more because she had no idea why she was gaining the extra flab until she was diagnosed with the polycystic ovarian syndrome, or commonly known as PCOS. She has been more open about her condition in hopes of inspiring those who are experiencing the same.
Since starting Dancing with the Stars, the TV star claims to have strikingly lost six kilos. Though it did not happen overnight, she is happy to see the results. Not just that it made her even more glam, but being healthy is a necessity for her to battle her illness. With her beauty and confidence, we can't help but admire Pieterse!
Kathleen Turner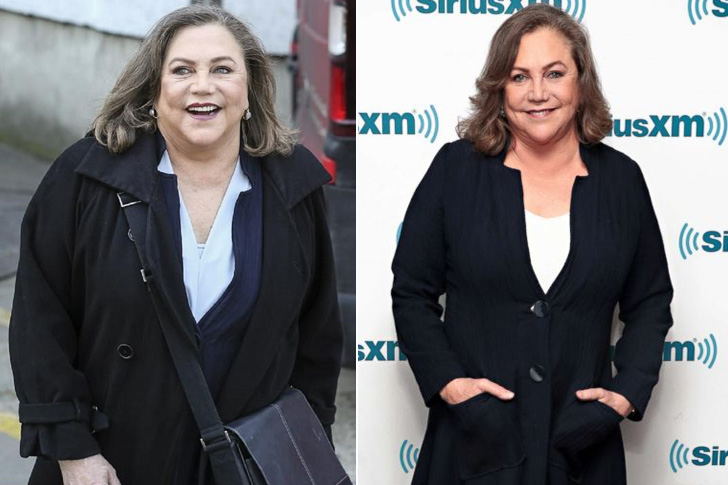 Of course, we are aware that no one looks the same as they did 30 years ago, but there are so many former A-listers in Hollywood whose fortunes are focused around how they look and who are always struggling to hold it up. Luckily, we have Kathleen Turner. Long before she was known for her gritty voice and her famous one-liners to her leading men, she had a degree in Fine Arts. During her debut, she has acted on both stage and films.
After taking a break from the scenes, the veteran actress was back into the spotlight with a thinner physique. She guested on TV shows like Friends and also appeared for a small role in Marley and Me. Her voice acting continued when she dubbed for the movie Monster House in 2006. Though we rarely see her grace the screen, Kathleen hopes to inspire everyone with her courage to withstand life's ups and downs.
Kaley Cuoco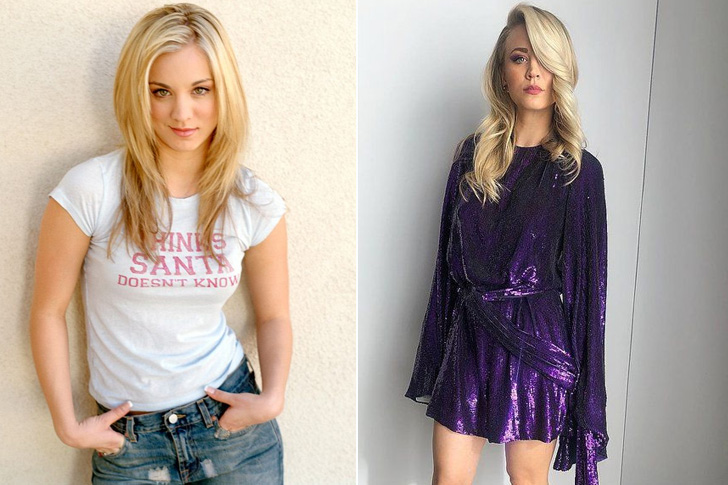 The Big Bang Theory's star Kaley Cuoco has been an absolute stunner for decades— but her shape never came easy and is a result of years of hard work. Kaley has always been vocal about her fitness routines and how challenging it is for her to maintain her goal. The comedic actress admits that she is a gym-goer and is hitting the fitness center three times a week to focus on her abs and arms. She also incorporates her workout with horseback riding and yoga.
Aside from her exercises, Kaley follows a strict diet. She weans off meat and consumes tofu and vegetables instead. Well, of course, she does not need to deprive herself fully! The celebrity stunner admits to rewarding herself during her cheat days. For Kaley, fitness and nutrition are her most significant investments. We need to focus more on eating right and working out. After all, we are not getting any younger.
Susan Boyle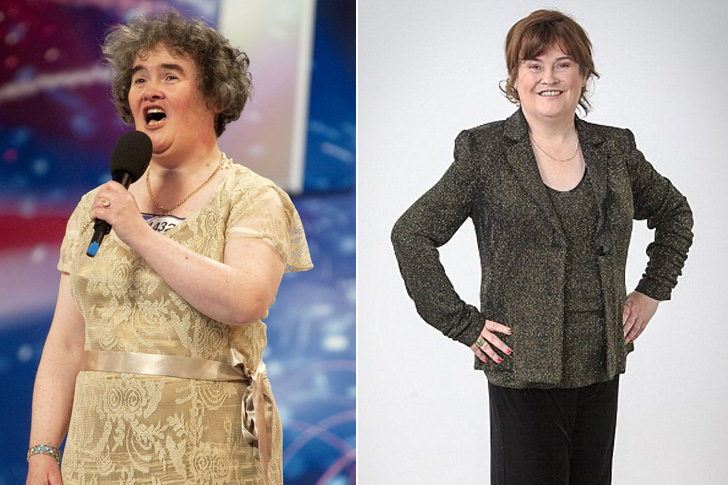 Susan Boyle was a diamond in the rough when she stepped on the stage of Britain's Got Talent. After showing her powerful vocals and touching the people's hearts, her rise to stardom was inevitable. The Scottish singer achieved her dream of becoming a stage performer, and she ended up breaking records in the UK. From the beginning of her discovery, Boyle struggled with her weight, but it wasn't until she got diagnosed with type 2 diabetes in 2012 that she decided to do her best to create change in her life.
The renowned singer's journey to shedding off the excess pounds was definitely an uphill battle. She had a diet regimen consisting of removing sugar and working out. With her workout routine, Boyle walked two miles every day to have slow and steady progress. Lastly, Boyle took a supplement of Garcinia Cambogia, which makes one's metabolism work faster and helps boost one's mood. Thankfully, her investment in these routines saved her health and her life.
Kelly Price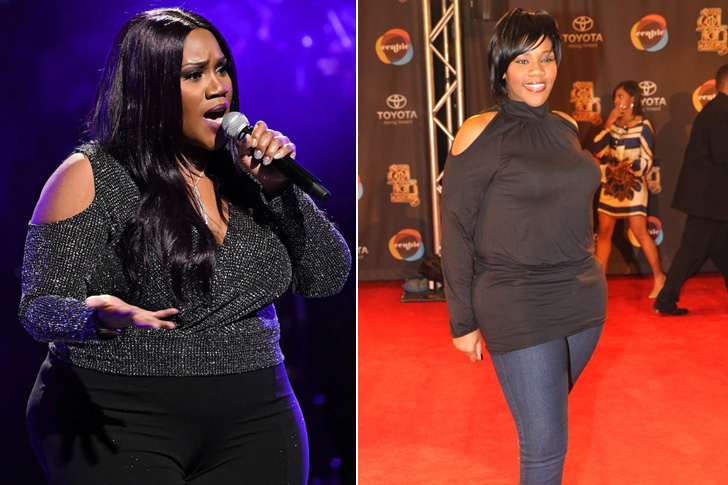 Kelly Price had many ups and downs with her weight, and her weight loss challenge is still ongoing. As it turns out, the singer gained weight again in 2014 when unfortunate circumstances came into her life. Because of this, Price lost her focus and acquired bad habits. The situation was so intense and overbearing that it took a while for her to get back on her feet again— and to her credit, Price got there.
The singer decided for herself that things were going to change and that she's going to start living again. This decision was not just for losing weight but for mental, emotional, and spiritual health. Price knew that achieving what she wanted required her to change the lifestyle she had. Not only did she need to change her routine, but the star actually made a commitment to maintaining it. In 2019, Price posted a side by side photo of her weight loss, and it seemed like the singer has been living her best life.
Theresa Caputo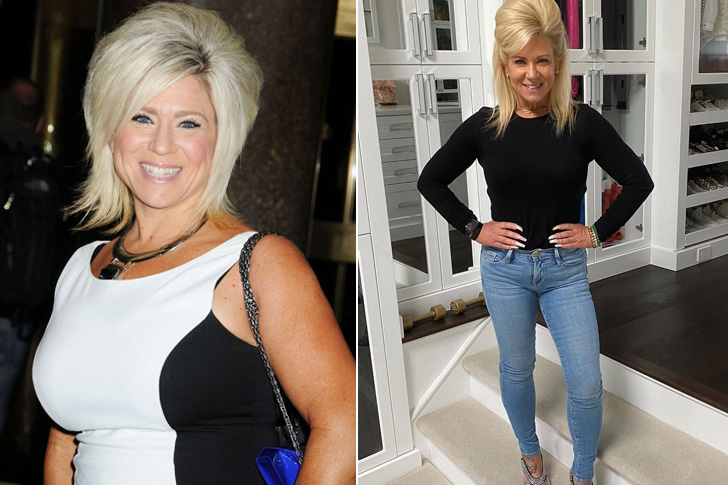 The famous Long Island Medium star had started her journey to losing weight back in 2013. Theresa Caputo used to not like working out, but it became a routine for her after she started doing it. She also paired working out with changing her diet to complete her process of changing her life. The changes that the renowned American psychic made were about changing the way she looked and how the changes made her feel. The confidence in losing weight made her feel better, especially with her busy schedule of being on the road and television.
Caputo posts photos of herself looking happy and healthy on social media. She showed that she's not running out of gas even with her busy schedule because of her fitness and eating habits. Even if she's strict about eating healthy, it's worth it because of the beautiful results she was getting from her dedication.
Teresa Guidice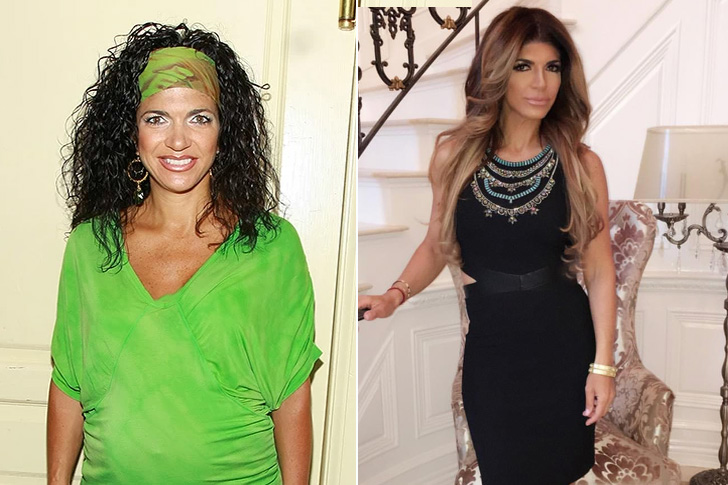 Teresa Guidice is not only known for being a prominent personality in the television show The Real Housewives of New Jersey, but she's also known for being a fitness competitor. Guidice had always taken fitness seriously, and she even inspired her family, like her daughter, who had a dramatic weight loss back in 2019.
Due to circumstances that restricted her access to delicious healthy foods, the reality television star gained weight. She decided to turn the unfortunate event into a positive thing and made an investment in eating healthy and focusing on working out. Yoga was one of the things that the TV star did to save her from gaining weight. After that, Guidice did serious weight training and cardio every day. It's not surprising that she had a strict routine for working out because she's a fitness competitor. Now, Guidice stays fit and healthy and uses her platform to inspire others.
Tyra Banks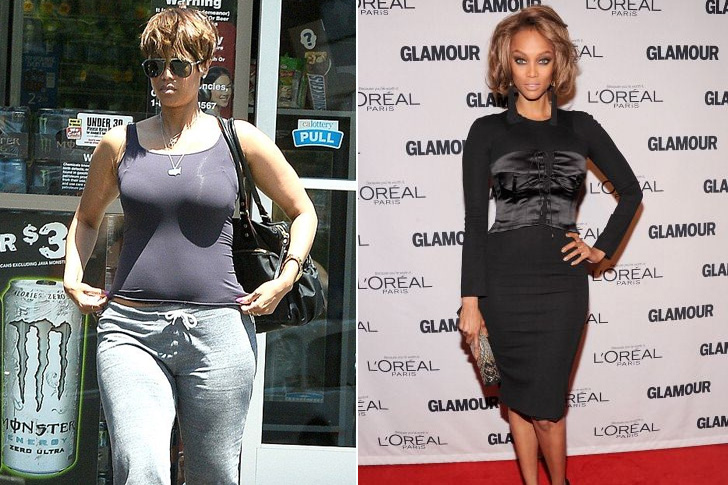 The legendary supermodel, Tyra Banks, is often seen on camera as someone fierce and confident, but little do we know that she, too, can sometimes fall ill to low self-esteem. She admitted to feeling insecure about her weight because it's either she's too thin or too big. The America's Next Top Model host didn't want to lose her natural fat because Banks believed in celebrating all body types and calling out body shamers. The supermodel, however, struggled with her fluctuating weight many times. Over time, Banks decided that she needed a lifestyle change and not just the goal of being skinny. Health was more important to her than looking like her old self back in her super modeling heydays.
Banks once hired a nutritionist to control her diet and food intake, which has stuck with her ever since. In recent years, she shared her eating routine on social media, showing her healthy meals and drinks to her fans. Banks' investment in her healthy diet is inspirational to people who want to change their lifestyle.
Jennifer Ellison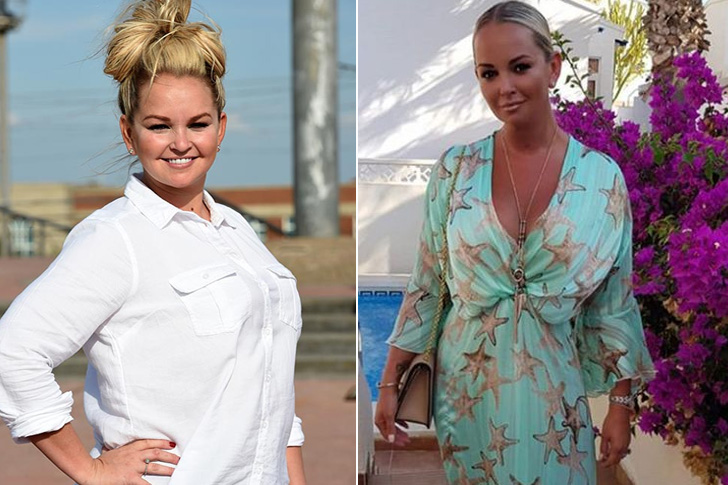 Jennifer Ellison has done a lot in her life. She was a television star as well as a glamor model, and she stayed skinny throughout her career. Not only did the celebrity beauty do acting and modeling, but she also was a trained dancer. Her career extended into the theater, and Ellison had several successful theater performance credits under her name. One of them is when she played the lead role of Roxie Hart in Chicago.
Ellison's weight gain started when she and her husband Robbie Tickle had their first child. The talented woman didn't waste any time and started working out as soon as she could. After a short while, the TV personality managed to get in shape again and even released a fitness video. Ellison had more children, and her body fluctuated with every child, but she was a fighter. Her dedication to working out every time she felt that she gained a lot of weight was terrific to watch, and she became an inspiration to all mothers.
Britney Spears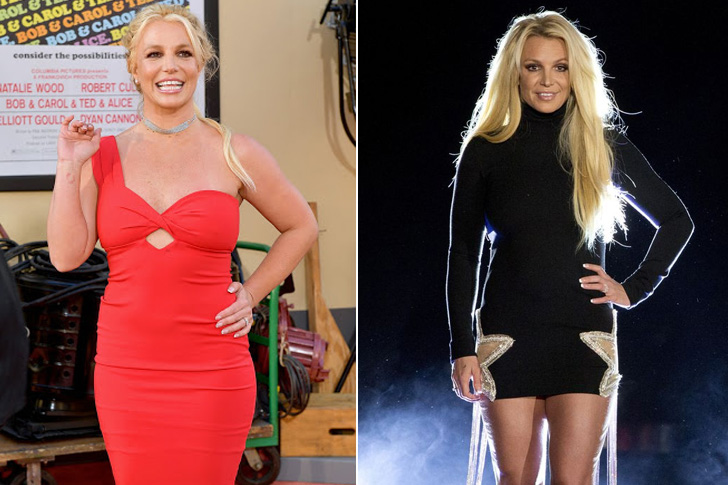 Britney Spears is undeniably one of the most recognizable names in the music industry with her body of work through the decades. The pop princess was just a teenager when she rose to prominence when she released her classic song, Baby One More Time and from there, she became known worldwide. Being in the limelight for years wasn't always great, but Spears always overcame whatever came to her. She still enjoys a successful career up to this day, but that's without consequences. The singer gained a few pounds here and there. Still, she did her best to lose them.
Her weight loss journey started with a proper diet that she strictly follows. Spears' diet consisted of only 1,500 calories every day, and she mainly ate food containing lean protein. The Toxic singer also never missed the chance to eat vegetables with high fiber. Other than her diet, Spears was dedicated to exercising, utilizing what she does best—dancing. The successful superstar knew that a commitment to maintaining a healthy lifestyle is essential to entertain her fans worldwide and show that she has not run out of gas!
Pauline Quirke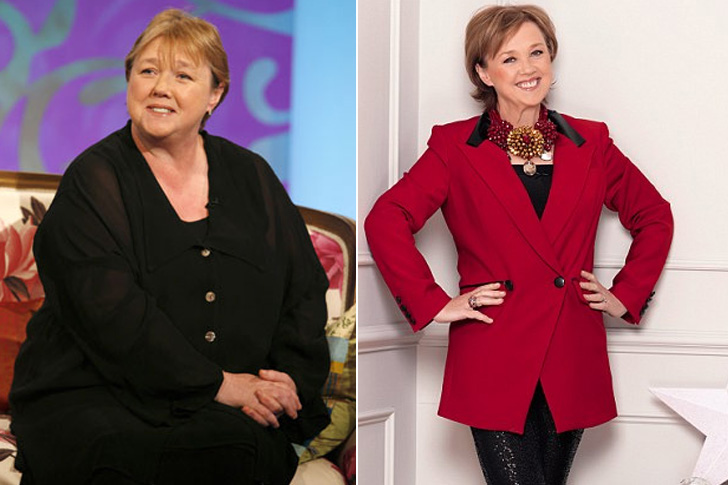 Pauline Quirke is not a stranger to losing weight. She has famously gotten lighter back in 2011 by following a LighterLife diet for a year. The régime was terrific for fast weight loss, but Quirke had difficulty maintaining the diet. Unfortunately, she still ended up gaining back her previous pounds. The actress admitted in her autobiography, Where Have I Gone?, that she wanted to lose weight because she was getting older and expanding faster. She even shared that she had to ask for a seatbelt extension in an airplane as one of the many red flags that made her decide to change her eating habits.
Quirke gave credit to her best friend, Linda Robson, for aiding her all throughout her ordeal. Robson went on a weight loss journey herself, and Quirke thought it was incredible and inspiring. In turn, the actress changed her diet and stopped drinking, and Quirke saw the changes in her weight. She also put effort into exercising, and she vowed to maintain these changes.
Renee Zellweger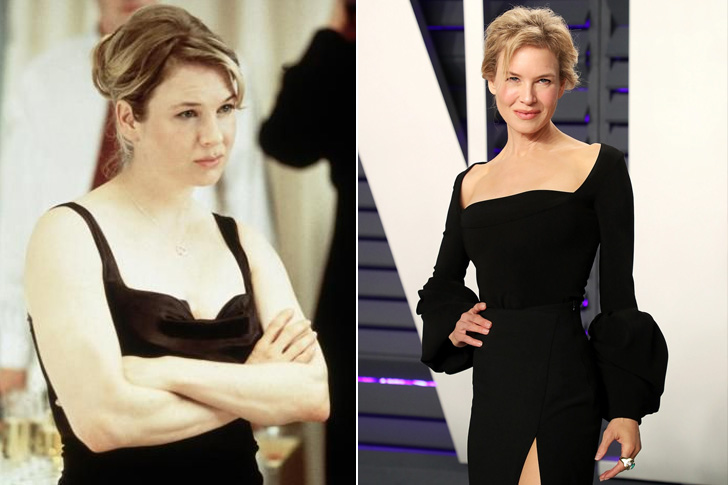 Renee Zellweger is an amazing award-winning actress, and most people know her from her role as Bridget Jones in the Bridget Jones film series. Zellweger shared that when she got the part, she had to gain weight—31 pounds to be exact. The film became an instant cult classic, and the dedicated actress had to do her transformation again for the sequel, Bridget Jones: The Edge of Reason.
After the second movie shooting, Zellweger felt relief when she could go to the gym and exercise. The actress said that she goes through an active routine that includes working out and eating healthy. Running was her outlet, and everything that the star did was for health. Zellweger showed that her lifestyle works for her and has complemented with how she looks through the years. Her investment in being productive and healthy in each stage of her life can definitely be reflected through her youthful glow and an even younger vigor!
Kate Winslet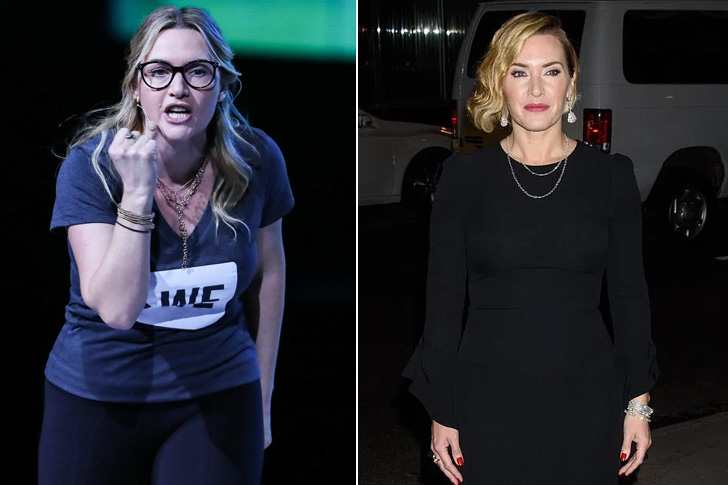 Kate Winslet is a well-known actress who has a lot of notable films she has starred in. Who could ever forget the classic movie Titanic? Winslet gives out her all when she acts, and we saw it all in her performances. This '90s leading lady's talent is immense, and she deserves all the credits she receives. With the hard work Winslet puts in, it's incredible how the actress still manages to balance her life and career properly. Winslet has three children, and during as well as after her pregnancies, she retained pregnancy weight.
Contrary to popular belief, the Hollywood favorite is not ashamed of her weight and stands up for body positivity. She wants to be a role model to her children and advocate for body acceptance. Still, the actress also supports a healthy body image. She doesn't go to the gym but does pilates workout at home and eat sensibly. Winslet knows not to stress about her weight or will be a hindrance to her health.
Sara Rue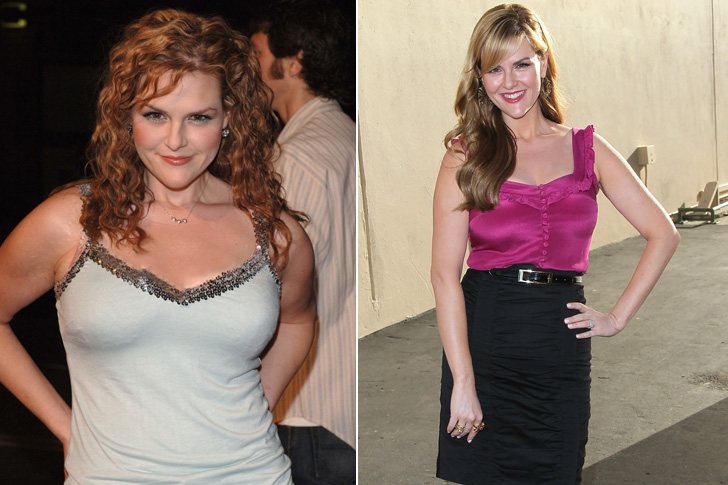 Sara Rue has starred in many television shows and films, but her weight loss journey is one of the well-known things about her. The Popular actress gained a lot of weight during her career, but she managed to lose a lot of weight by following a super healthy lifestyle. Rue lost 50 pounds from her investment in making a change in her diet, and she inspired many people. Because of her journey, the star got to host a show named Shedding for the Wedding.
Rue shared that she followed a strict but healthy diet. She cut down on junk food and followed a plant-based diet. The actress had an easy time following in her investment in the diet because she loved plant-based food. The regimen was not for gaining muscle, but Rue wasn't interested in that. With all of the changes in her lifestyle and diet, she could not have done everything herself. Rue hired a dietician and a yoga instructor to guide her through her journey. Asking for help is not shameful, and Rue knew that. She shared that people should not feel guilty about having slow progress and just create mini-milestones to celebrate.
Valerie Bertinelli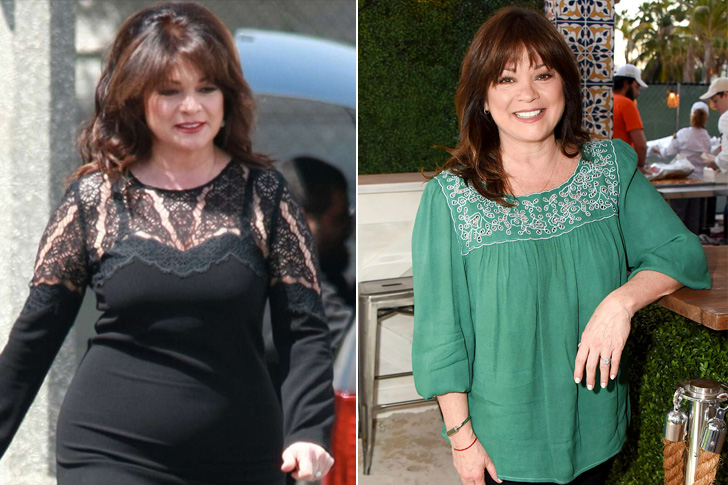 Valerie Bertinelli is known for being a television personality and actress, but one of her most outstanding achievements is her Food Network show, Valerie's Home Cooking. The show won a Daytime Emmy, and it's still running! The television host loves cooking and relationship with food. She wanted people who watched her show to have a comfortable journey and an accessible way to cooking. Bertinelli had her own journey with food, and she was famous for losing so much weight a decade ago.
She used the Jenny Craig weight loss program because she struggled with her weight. The plan worked, and she slimmed down to a degree but maintaining it was a different story. Bertinelli shared that her battle with weight loss was not physical but more mental. She learned how to love her body and continue to do what she's most passionate about—cooking and food.
Fergie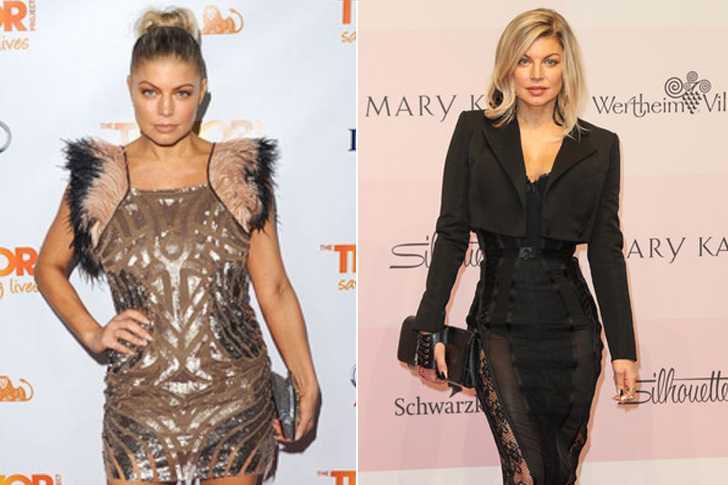 Fergie is known to be one of the most alluring singers during her time in The Black Eyed Peas, as well as when she started her solo career. At the time, she had a fantastic voice and an incredible physique. Fergie managed to maintain her body shape, but during the past few years, the singer was noticeably bigger than when she was younger. Nothing can deter the Fergalicious singer, though, as she decided to make an investment in getting her body back and maintaining it.
Fergie's expedition to a slender body started with her diet and hiring a nutritionist to help her. She chose a regimen that fits her body's needs instead of settling on just any program to lose weight. Along with the diet, Fergie did exercises to remove cellulite and get a slimmer figure. The singer revealed that she even trained six times a week! One of her activities included using the step machine for 45 minutes to an hour. Her dedication to training showed definite results, and Fergie knows the amount of effort she put in was worth it.
Teairra Mari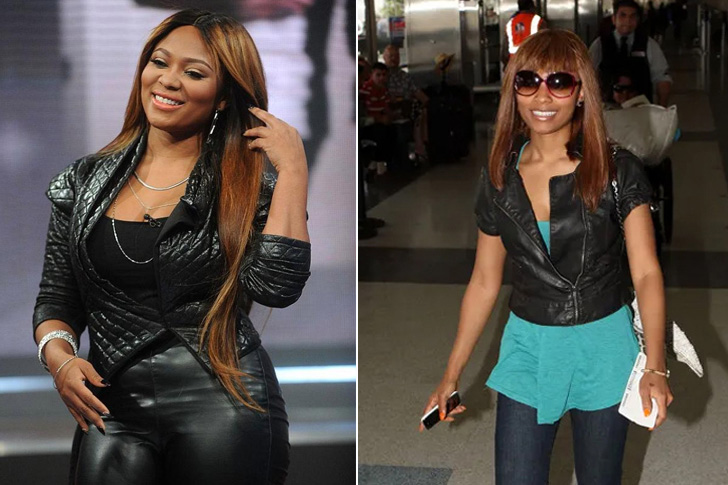 The Love & Hip Hop star Teairra Mari has been focusing on her health after some unfortunate circumstances that happened recently in her life. She decided to concentrate on her physical as well as mental health so that she could restart. Mari had more things to prove and show the world, and she wanted people to see that rather than the drama that surrounded her.
Now, the television star and singer is ready to face the world anew with her drastic transformation. It's reported that she has been following a healthy diet, and it looked like it has worked for her! Mari lost 50 pounds, and she seemed healthy and happy about the results of her hard work. The singer was committed to furthering her career, and she deserves credit for turning her life around. The singer was once on the verge of being the next big thing in R&B, and being a star in a reality show now, she might achieve it, finally!
Elle King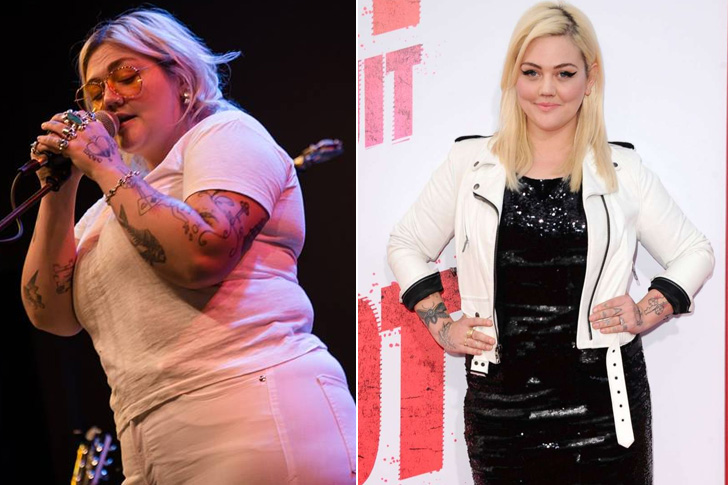 Elle King is a well-known singer, and her signature song Ex's & Oh's is a staple pop-rock song that people listen and sing along to. She experienced a hard time during her career since her environment was toxic to a certain degree, and she's fallen into its claws. The singer was self-aware, but she had a hard time staying physically and mentally healthy. Then one day, King decided to do something about it and separated herself from the situation to find a way to get back to a healthy lifestyle.
The pop singer's battle with her weight gain was not mainly because of food, but because of her frazzled state. It certainly did not help that the people around her were also not in a particularly healthy place. Thankfully, King found the time to work on herself and have some self-reflection. She's now in her 30s, and the musician feels happy, healthy, and whole.
Ashley Fink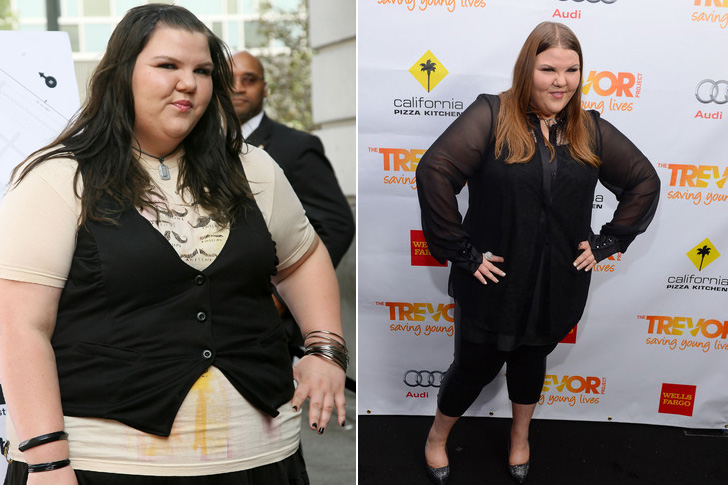 Ashley Fink is a remarkable actress and singer who rose to international stardom for her credit role as Lauren Zizes in the hit musical TV show Glee. She also starred as Carter McMahon in the popular television series Huge. Her filmography continues to be on a roll with numerous films such as You Again and All About Evil. Behind all the praise and fame, though, Ashley was once insecure about her body.
Fortunately, she was able to overcome her weight issues and has since devoted her time to living a healthy and active lifestyle. The star used to weigh over 300 pounds when she first appeared in Glee, but she was able to reduce her weight to an astonishing 220 pounds over the years. Indeed, Ashley is a role model for body positivity, proving to all of us that we can achieve a fit and healthier body through regular exercise.
Hillary Scott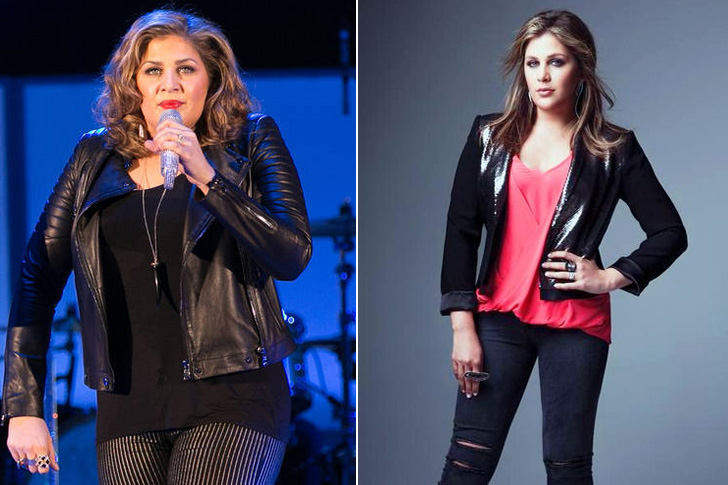 Hillary Scott is a singer-songwriter who is best known as the lead singer of the country music band Lady A. She is widely regarded for her chart-topping singles such as I Run to You, Need You Now, and Own the Night, among many others. She is also known for her collaborations with other big stars in the music industry, such as Maroon 5, Sara Evans, and Blake Shelton. Although she enjoyed a successful career, she opened up about her struggles with her weight.
Today, however, Scott is living a healthy lifestyle and flaunts her enviable physique. She reportedly started gaining weight after the birth of her daughter Eisele, which is quite normal since medical science dictates that women usually gain some weight after pregnancy. Fortunately, Scott has since returned to her normal weight. Perhaps being a mother has helped her shed some weight. We just hope that she thinks about getting an insurance plan in case she decides to do something drastic about her weight in the future.
Meghan Trainor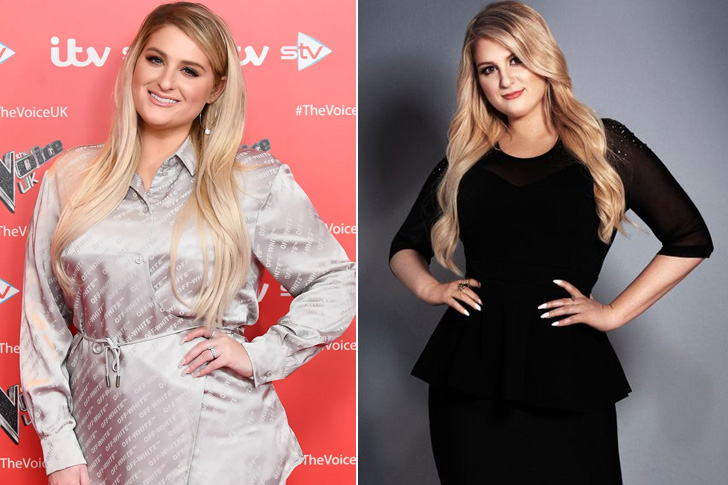 Meghan Trainor is a popular singer-songwriter who rose to international stardom for her extremely successful single All About That Bass, which sold over 11 million copies worldwide and has reached the top spot on the Billboard Hot 100 chart. She followed the success of her debut single with several hit songs such as Lips Are Movin' and Like I'm Gonna Lose You. Her songs are often about women empowerment and body image positivity.
Indeed, the talented pop artist has walked the talk as she has lost over 20 pounds and continues to look fit until this day. According to her, she is not a fan of fad diets and expensive weight surgeries. Instead, Trainor relies heavily on an active lifestyle and regular exercise. The singer also mentioned in an interview that she stopped eating junk food and prefers a classic homemade meal. It seems that Trainor has been doing it right since she looks absolutely stunning now. We also give credit to her positive attitude for overcoming her struggles with weight.
Queen Latifah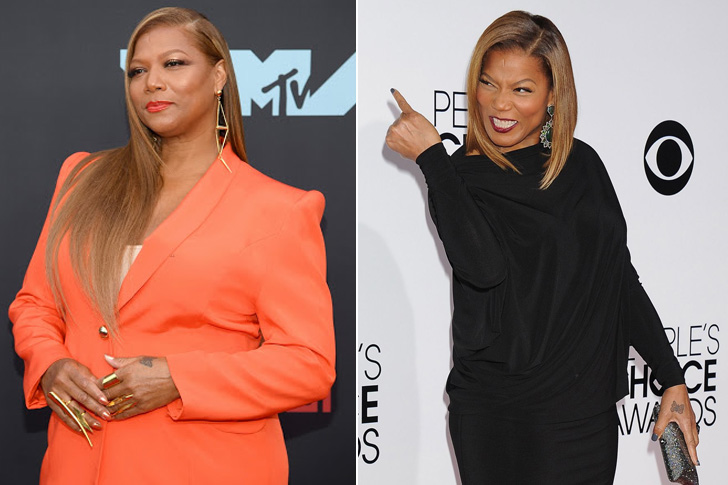 Queen Latifah is perhaps one of the most affable and recognizable faces in Hollywood. She wears multiple hats, from being an actress and singer to a producer and songwriter. If you ask us, the well-decorated star is perhaps best known for her credit role as Matron Morton in the award-winning musical film Chicago, for which she earned an Academy Award nomination for Best Supporting Actress. She is also an accomplished singer who produced bestselling hits such as Ladies First and Nature of a Sista'.
With such a storied and glorious career, you might think that the actress no longer gets insecure about anything, but this is far from the truth. Queen Latifah has also struggled with her weight, although she didn't resolve to drastic surgeries to solve her problem. Instead, she started by embracing herself—flaws and all—which proved to be effective since she has lost 20 pounds since admitting her problem back in 2007.
Rachel Frederickson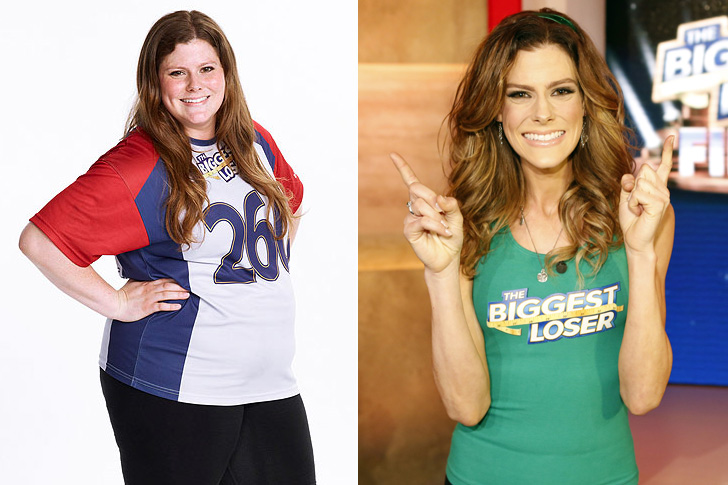 Rachel Frederickson is a reality TV star who rose to prominence for being the grand winner of the 15th season of the hit television series The Biggest Loser, where the person who lost the most weight wins the show. The amount of weight she lost might shock as she previously weighed 260 pounds when started in the reality TV series, but towards the end, she was measured at an astounding 105 pounds. She drew a lot of criticism from her drastic transformation, but Rachel herself said that she had felt better after losing that much weight.
In an interview, the TV personality said that she maintains her healthy weight through a "super healthy" diet and an exercise routine she learned from the show's dietician. We applaud her for not resorting to fancy and expensive weight surgeries that might have caused her to spiral into debt by acquiring too many personal loans.
Kirsten Vangsness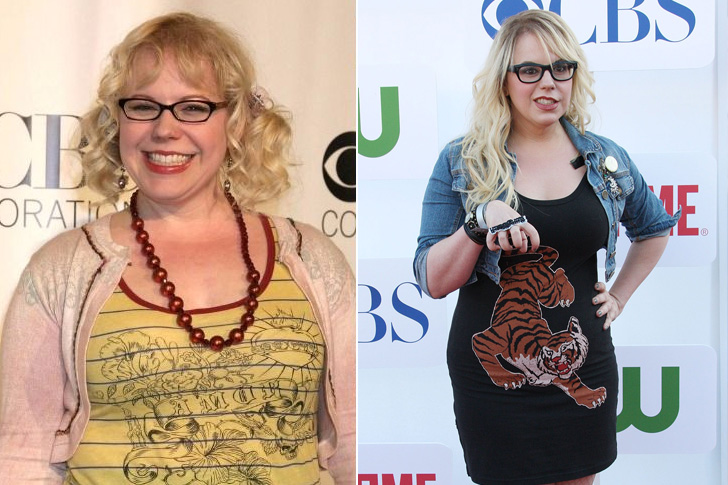 Kirsten Vangsness is a talented actress and singer who rose to stardom for her credit role as the shrewd technical analyst Penelope Garcia in the hit crime drama series Criminal Minds. She also starred in the show's spinoff series called Criminal Minds: Suspect Behavior and Criminal Minds: Beyond Borders. Not to mention, the star wrote the season finale for Criminal Minds. Despite her successful career, Kirsten admitted to having significant weight problems.
Kirsten was overweight when she starred in Criminal Minds, but she surprised a lot of people when she appeared on the red carpet of the 10th Annual GLSEN Respect Awards in 2014, looking absolutely fantastic. The celebrity reportedly lost a total of 50 pounds, which put her weight into a healthy 150 pounds. People mistakenly assumed that she took some pills, but in reality, Kirsten credits her weight loss to Renee Stephen's audio weight loss program.
Alana Thompson (Honey Boo Boo)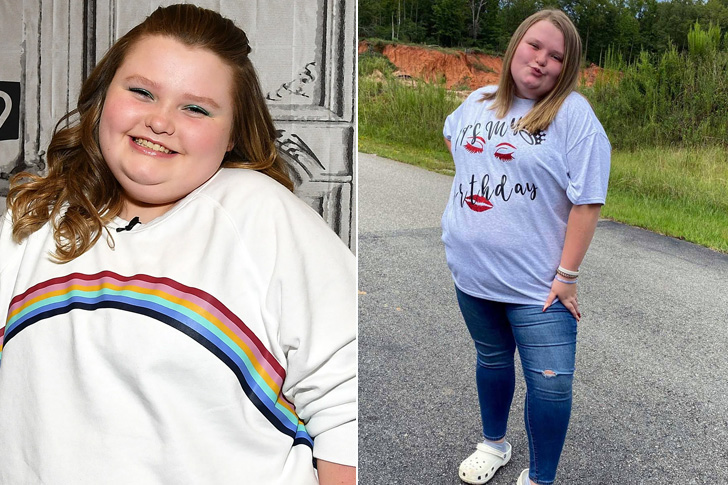 Alana Thompson is a reality star who skyrocketed to stardom for her involvement in the reality television series Toddlers & Tiaras with her mother, June Shannon. Also called by her nickname "Honey Boo Boo," Alana has captivated the hearts of audiences because of her bubbly and outgoing personality. She was so well-loved by the people that she eventually started her own show called Here Comes Honey Boo Boo, which featured Alana's siblings, Anna, Jessica, and Lauryn, and other extended family members.
What most people don't know, however, is that Alana also struggled with being overweight since she was a child. Today, however, the former child star is a completely different person. Alana said in an Instagram post that she is currently following a fitness program that enabled her to lose some weight. Her legions of fans were quick to notice, and it melts our hearts to see their wonderful comments. One follower said they will always have their back and will support her all the way. She is truly an inspiring girl, and we're proud she didn't have to obtain a personal loan for fancy weight surgeries.
Delta Burke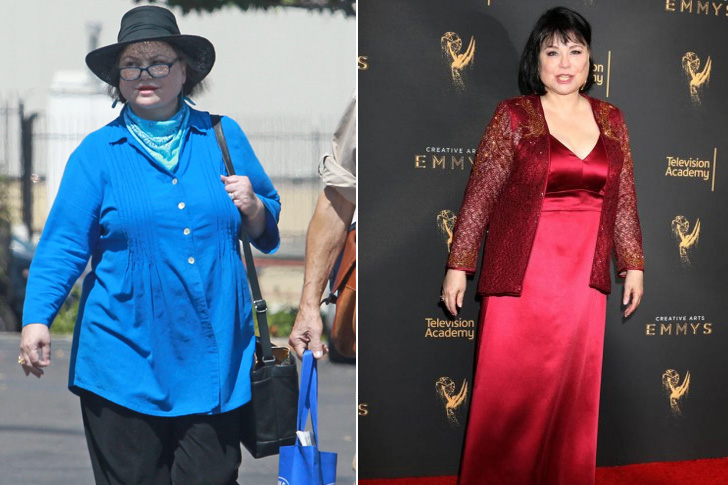 Delta Burke is an iconic television actress and producer who is best known for her credit role Suzanne Sugarbaker in the hit television sitcom Designing Women, for which she was nominated for two Emmy Awards. She also appeared in other television shows such as Delta, Filthy Rich, DAG, and Women of the House. In addition, she is a designer and manager of the clothing company Delta Burke Design.
Burke has been known to have serious weight issues. Some have even speculated that her weight is the reason why she became less active in the entertainment industry. It was when she was diagnosed with diabetes, however, that the accomplished actress decided to change her lifestyle for good. Today, she is now in great shape, having shed off 65 pounds from her previous weight of 220 pounds. Burke was able to accomplish this through regular exercise and a healthy diet.
Anne Hegerty
Anne Hegerty is a beloved television personality in the UK. She is best known for her credit role as a quizzer on the hit television game show called The Chase. She also appeared as a contestant on the reality show I'm a Celebrity… Get Me Out of Here!. Other quiz shows that she appeared in include Fifteen to One, Today's the Day, and Brain of Britain.
Unbeknownst to many, Anne Hegerty has had some serious self-esteem issues, primarily due to her heavy weight. According to her, that was also the reason why she had always dreaded dating. Fortunately, she decided that she have had enough of all the self-criticism and embarked on a journey toward a healthy and fit body. Amazingly, she was able to pull it off, and it helped her rebuild her confidence tremendously. In fact, she went back to the dating scene the moment she began to lose considerable weight. We put our hats off to her for being such a strong and inspiring woman.
Amy Schumer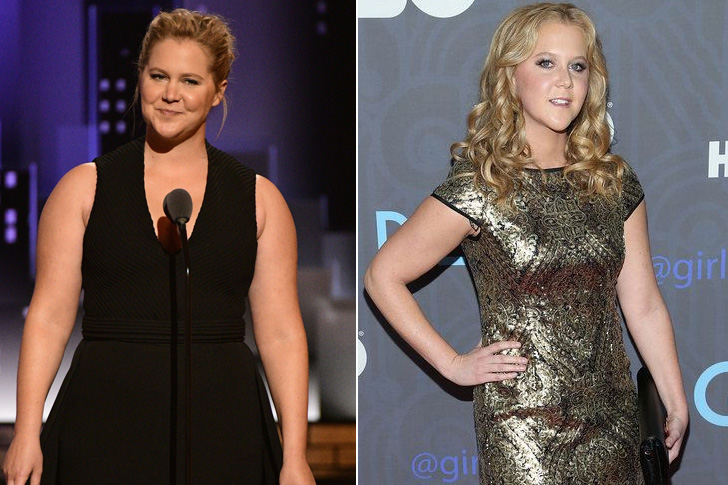 Amy Schumer has been making waves lately as one of the most successful stand-up comedians and actresses in the industry. She was first known for creating, producing, writing, and acting in the Comedy Central sketch comedy series called Inside Amy Schumer, for which she was nominated for five Primetime Emmy Awards. However, she became widely regarded for her film debut in the hit comedy film Trainwreck, which earned her numerous awards and recognitions, such as a Golden Globe nomination.
Despite being widely successful, Amy wasn't content with the way she looks, especially with her perceived heavy weight. Nevertheless, she decided to embark on a fitness journey that will enable her to achieve the body figure she desires. She is now relatively fit compared to her previous physique, which she credited to her strict adherence to a healthy meal plan and active lifestyle.
Candace Cameron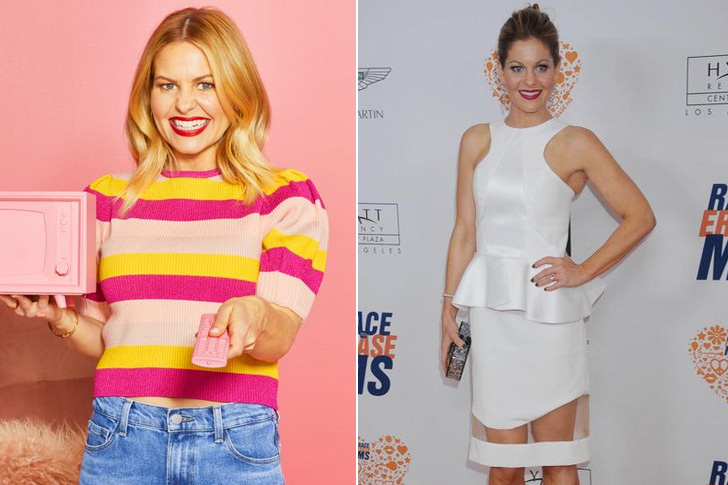 Candace Cameron is an actress, author, and television personality who rose to stardom for her credit role as D.J. Tanner on the hit TV sitcom Full House. You may also recognize her from her appearances in numerous holiday films on the Hallmark Channel. She also joined as a contestant on season 18 of Dancing with the Stars. Candace has also written four books, all of which were about spirituality and body positivity.
Now in her 40s, she is grateful for having a fit body than ever before. In an interview, she said that she's beginning to appreciate a healthy lifestyle more and more as she gets older. She reportedly cares for her body through eating healthy food, exercising, and getting the rest that she needs. She even makes working out a top priority in her life, claiming her day wouldn't be complete without exercising in the morning.
Reese Witherspoon
Reese Witherspoon is definitely one of the most recognizable celebrities on this list. She is an award-winning actress and producer. She has garnered numerous awards and recognitions such as an Oscar, two Golden Globes, and an Emmy Award. She is even included in Forbes' list of World's 100 Most Powerful Women in 2019. She rose to stardom for her roles in films such as Cruel Intentions, Election, Legally Blonde, Sweet Home Alabama, and many more.
Despite being very successful and beautiful, she still admits to having feelings of insecurity from time to time. She is reported to have struggled with her weight at one point in her career, but she was able to overcome it through a positive attitude and determination to lead a healthy lifestyle. To lose weight, she didn't have to resort to acquiring insurance for fancy and dangerous weight surgeries. Instead, she relied on healthy eating habits and regular exercise.
Serena Williams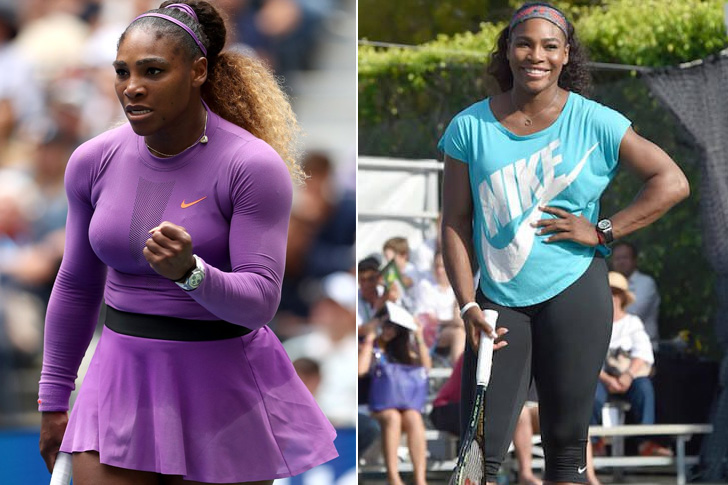 Serene William is one of the most iconic professional tennis players in the world. In fact, she was formerly the world's no. 1 tennis player in women's single tennis. Throughout her long and illustrious career, she has garnered 23 Grand Slam titles, which is the most among active players. Additionally, she has won four Olympic gold medals. In 2017, she was the only woman on Forbes' list of the 100 highest-paid athletes in the world.
You might think that because she's an athlete, she didn't struggle with her weight. Surprisingly, this is not the case. She's also reported to have had some weight issues at some point in her career, which proves that she is just like the rest of us. Today, however, she is much confident with her body. She credits her fit physique to high-intensity training and a healthy diet.
Wendy Williams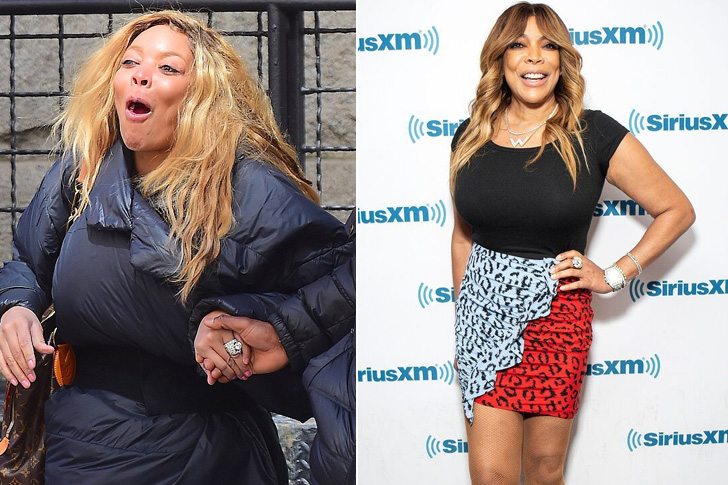 Wendy Williams is a broadcaster, entrepreneur, television personality, and writer who is best known for hosting the television talk show The Wendy Williams Show. Apart from her work in the broadcasting industry, she also ventured into writing and business. She wrote several books and has founded her own fashion line, as well as a jewelry collection and a wig line.
Unlike many celebrities on this list, however, Williams is one of the few who decided to go under the knife. To help her lose some weight, she has had several surgeries and procedures to augment her appearance. These include liposuction procedures and breast implants, which she has been taking since 1994. Although there's nothing wrong with resorting to invasive surgeries, it's still a good idea to purchase a sound insurance plan as a precaution in case something goes wrong.
Halle Berry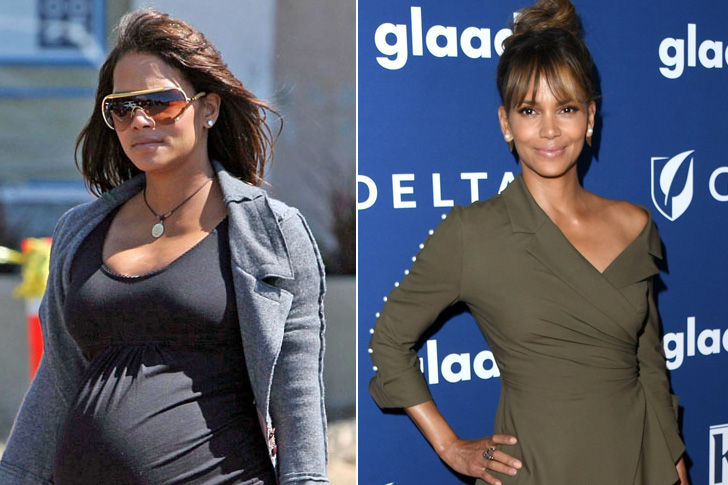 Halle Berry is perhaps one of the most attractive and talented actresses in the industry even until today. She is widely regarded for her various roles in films as well as in television. Some of her most famous projects include The Flintstones, Boomerang, Bulworth, and Introducing Dorothy Dandridge, for which she won a Golden Globe Award and a Primetime Emmy Award. It was her role in the critically-acclaimed film Monster's Ball, however, that she truly ascended to international stardom. For her work in the film, she earned the coveted Best Actress Award at the 2002 Academy Awards.
You might think that someone as talented and gorgeous as Halle Berry lives a perfect life, but as it turns out, the actress is also not immune to feelings of insecurity about her body. She has struggled with gaining weight from time to time, although she still looks fantastic by most people's standards. Nevertheless, the multi-awarded actress manages to maintain her youthful and sexy appearance, which she credits mainly to her keto diet.
Demi Moore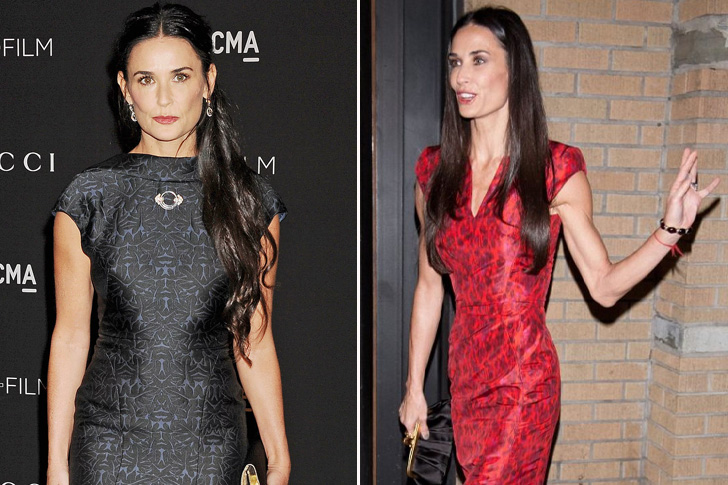 Demi Moore is an American actress known for numerous movie roles. Interestingly, she's one of the actresses that had struggled to lose the post-pregnancy weight. Eventually, Moore developed an unhealthy eating disorder in her attempts to shed off the extra flab. She also gained an unnatural fixation with her body as she developed a dysfunctional relationship between weight gain and working out. Fortunately, Demi has figured it all out now, and she's made her way back into being in shape and healthy!
Losing weight after a pregnancy is definitely hard. Although Demi Moore took some time to get back in shape, she definitely deserves credit for kicking her bad habits. She replaced her eating disorder with a renewed dedication to fitness and diet. One unorthodox method that Moore added to her weight loss journey is meditation. The combination of exercise, diet, and meditation truly must work as the Ghost actress still looks incredible at 58!
Marie Osmond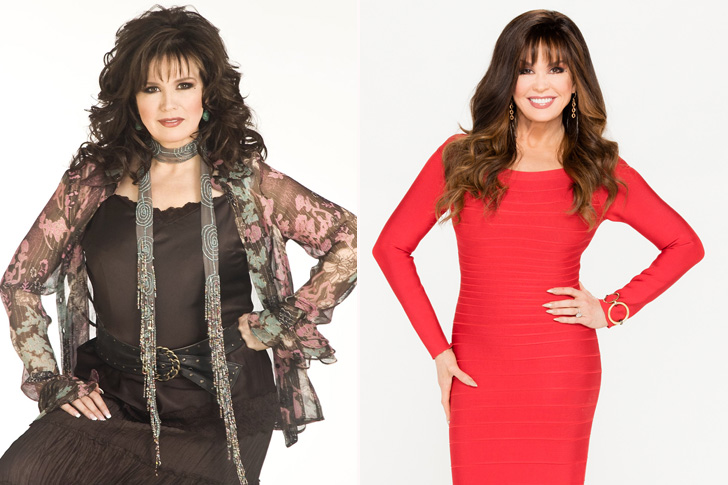 Marie Osmond is a popular talk show host as well as country music artist back in the 1970s and 1980s. Being the host of The View certainly didn't stop Marie from developing bad habits that caused her to struggle with weight. The renowned TV personality hit her lowest point when her weight went up to 165 pounds, and she heard harsh comments from her critics. The mean words got through to her and certainly left a mark as she tried unhealthy weight loss methods, from diet pills to starving herself.
Marie persevered on her weight loss journey not because of her critics but because of her family. She gives full credit to her kids and grandkids, saying that they want her to be around for a long time. Interestingly, Marie found an alternative that doesn't require any diet pill or any unreasonable fasting. The young Osmond has given ballroom dancing a try, and to her luck, she's lost 45 pounds in just four months. Now, she looks healthier than ever at age 61!
Martha Stewart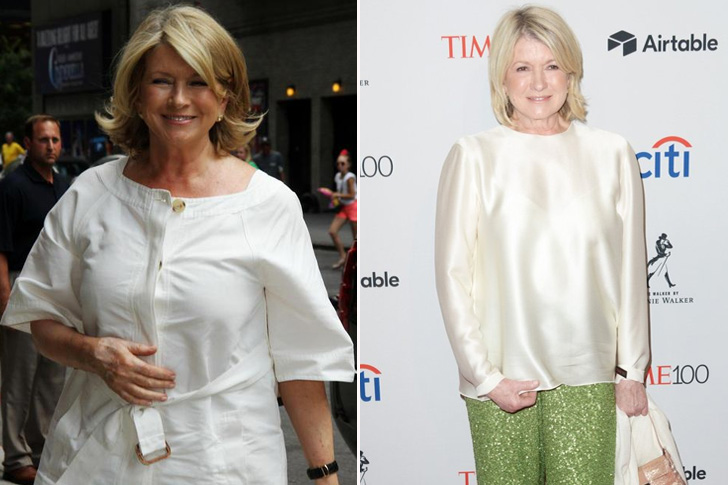 Martha Stewart is another television personality on our list. The famed American businesswoman and TV personality is turning 76 this year, but she looks like she's thirty years younger! There's no question that Martha Stewart looks incredibly good for her age, and she gives full credit to her diet. Her regimen and secret to looking young consists of eating a lot of fresh fish, green juice every morning, and organic vegetables from her garden. If there's one person that's knowledgeable about healthy food, it's definitely Martha Stewart!
It has been a steady mixture of ups and downs for the beloved homemaker over the past few years. One can argue that things didn't look good for her when she spent time in a correctional facility in Alderson, West Virginia. Ever since she got out,the star's been busy reinventing herself and re-establishing her media influence. Stewart seems to have left any negativity behind as her future looks quite bright!
Oprah Winfrey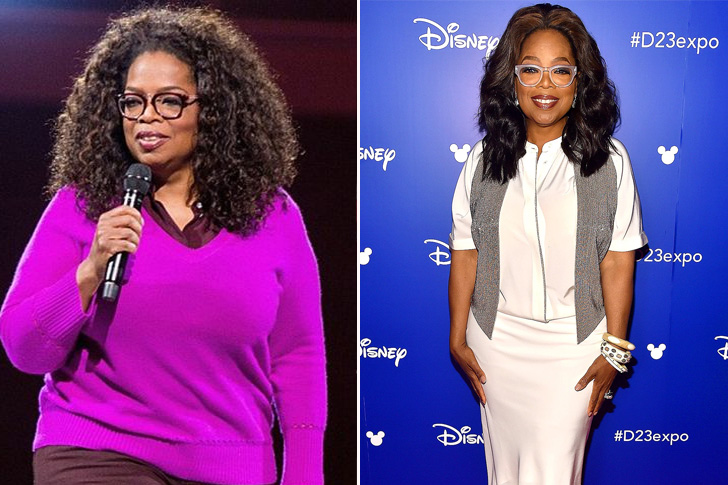 Oprah Winfrey is one of the most influential television personalities in modern history. The talk show icon revealed that she has struggled with her weight loss throughout her illustrious career. Oprah started her weight loss journey back in 1988 by going on a liquid diet, which eventually led her to lose 67 pounds. Unfortunately, the weight loss quickly went on a total 180-degree turn when she began eating solid food again. She continued to gain weight week after week, eventually ballooning into her heaviest weight, 237 pounds.
Oprah certainly deserves credit for giving her fitness another try as she once again slimmed down to 160 pounds in 2005. She also has stood by the Weight Watchers plan as it provides her a healthy alternative to losing and maintaining weight. Thanks to the Weight Watchers plan, the Queen of All Media can eat real food without ever feeling deprived. Now, Oprah is looking good at 67 and continues to maintain a healthy weight of 150 pounds!
Rachael Ray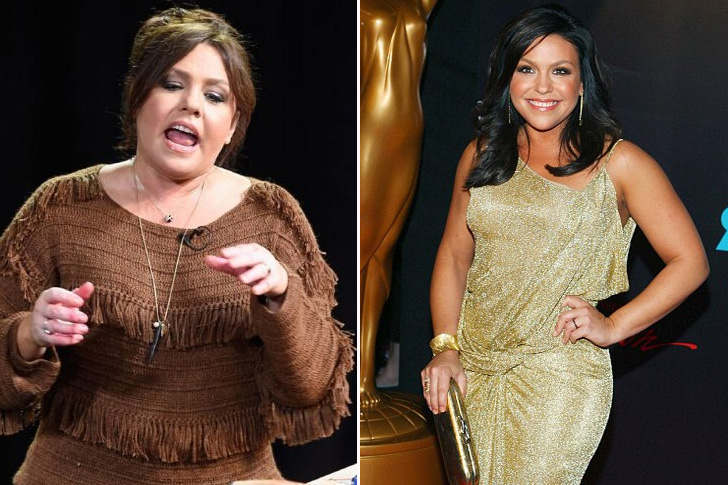 Rachael Ray is another successful television personality on our list. She's most known for hosting several cooking shows on various networks. Rachael is one of those stars who also have prior struggles with her weight. Thanks to her renewed dedication to exercising and eating right, Rachael was able to shed off around 40 pounds of weight! She definitely doesn't look like a 52-year-old woman as she could pass as someone in her 30s!
The superstar gourmet TV expert definitely deserves credit for paying attention to her health. With this fact, she can easily prolong her longevity in television and business! Rachael uses a steady mixture of cardio and strength training during her time in the gym and a diet of healthy vegetables in the kitchen. Topping it all off, the TV personality lives a lifestyle that does promote any bad habit! No wonder she looks twenty years younger!
Shania Twain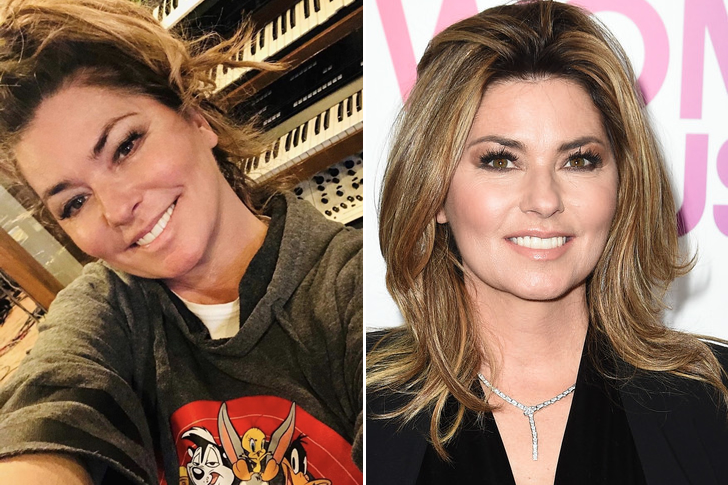 Shania Twain is a Canadian singer and songwriter that has been able to sell over 100 million records worldwide. Unfortunately, she encountered a health predicament that eventually made her quit singing and gain substantial weight at the same time. Luckily, Shania is undoubtedly handling the situation far better than anyone else could. Now, the 55-year-old singer is in great shape and seems to be aging beautifully!
Shania was asked how she stays in shape and fights off aging. The musician shared and credited her strict workout regimen as well as her protein-based diet for keeping her weight from fluctuating— this includes tons of greens and vegetables. In case you're wondering, Shania's most recent public appearance was at the 2019 American Music Awards as she showed off her gorgeous curves. For someone who's 55, the singer sure looks incredibly young and beautiful!
Catherine Bell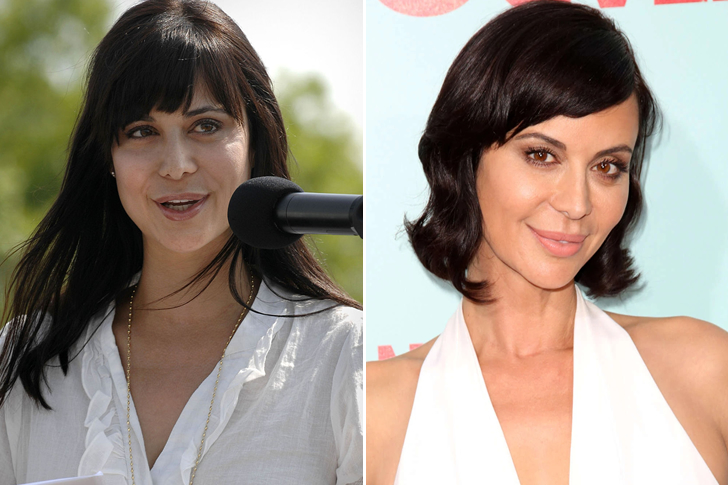 Catherine Bell is an actress who's known for several roles in both television and film. The popular star shares a common trait that most of us have: discipline when it comes to food. For Bell, her eating disorder stemmed from her mental health issues, and it made it easy for her to binge and overeat on unhealthy food. The JAG actress highlighted that she didn't like how she looked as she gained over 20 pounds of weight. Down the line, this increased size gave her the wake-up call that she needed to shed weight and be fit once again.
Bell gives full credit to her family and friends for their support all throughout the process. Bell now plays an active role in adhering to a balanced organic eating plan. It also helps that the movie star renewed her commitment to working out. In fact, she goes on kick-boxing sessions, biking, golfing to stay in great shape. Catherine Bell looks undoubtedly young and fit for someone that's entering her 50s!
Cher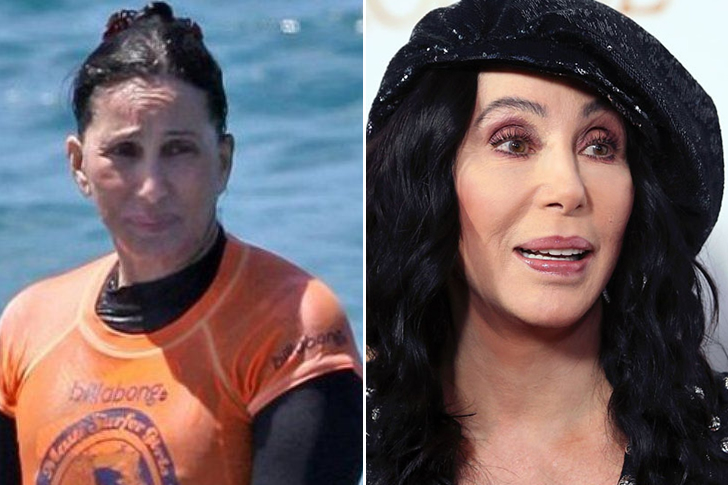 Cher is one of music's legendary icons. She's now 71 years old, and for someone her age, she looks terrific! We certainly didn't expect that the timeless singer would also look ageless after all these years. Cher gives full credit to a special diet that played a vital role in her weight loss journey. Thanks to this particular regimen, Cher has been able to try out exciting new things while maintaining her fabulous figure.
The special diet consists of nothing but sticking to a strict and vegetarian diet. With this fact, it means that the music icon isn't a fan of red meat. Cher revealed that the choice to go vegan is a complete turnaround from her previous habits that involved binging on dairy, chocolates, and other unhealthy food. In addition, she also tries to stay away from food sources that have high-fat content. There's no question that Cher has figured out a healthy lifestyle that works for her!
Diane Sawyer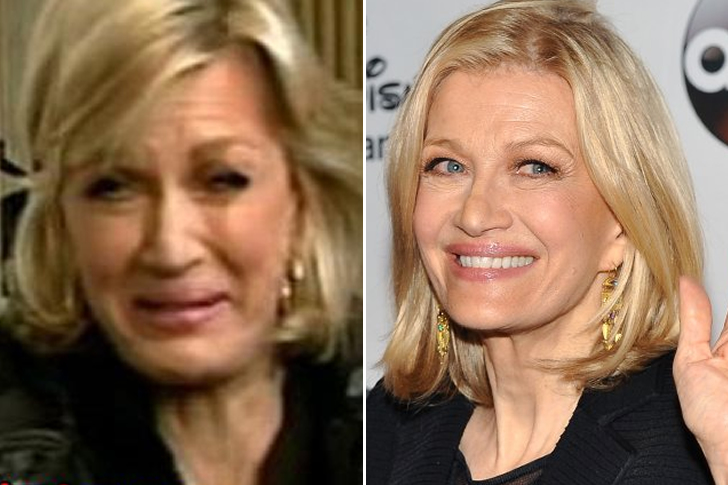 Apparently, famous television host Diane Sawyer is just like us when it comes to stress and weight gain. The well-known anchor for popular shows like ABC World News Tonight, Good Morning America, and 20/20 revealed that she got heavier as she started receiving prominent anchor roles back in 1999. Diane, with all her new workload and responsibilities piling up, was unable to stick to a diet. She eventually gained 15 pounds in the next two years.
Luckily, Diane Sawyer was able to turn things around without sacrificing her career. She gives full credit to her trainer Jim Karas for getting her back in healthy shape. Jim Karas would push Diane to her limits when it came to working out. Diane even said that the workouts got tougher when she confessed to binging on any unhealthy food. There's no doubt that Jim Karas' pressure eventually turned into a diamond as Diane permanently kicked her bad food binging habits for good!
Dolly Parton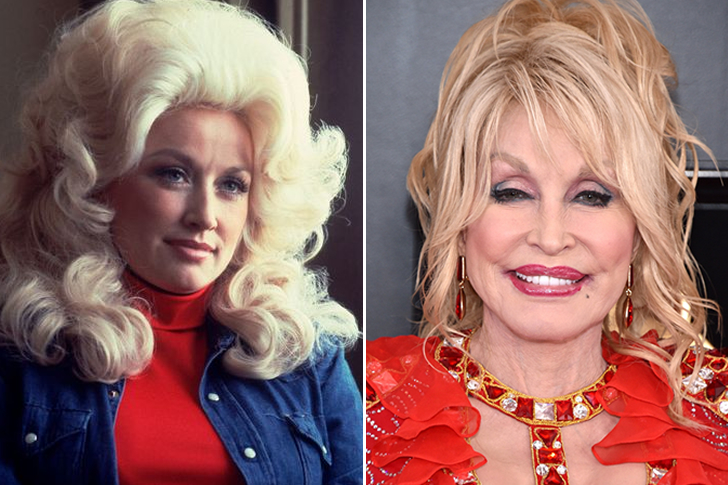 Dolly Parton is another iconic personality on our list that has trouble with discipline and food. Though she's now 75, Dolly still calls herself a binge eater. The Jolene singer recently confessed that she had been a lifetime lover of junk foods. In fact, the famed artist could eat french fries, three pizzas, popcorn, and McDonald's in a single sitting! With these bad eating habits, she quickly added 50 pounds to her 5-foot frame.
Dolly eventually grew worried as she developed health conditions on top of her eating problem. Doctors told her to lose weight, and she certainly made progress when she refined her approach to food. The veteran musician now credits her doctors and her new special diet for her revamped build and overall transformation. The 75-year-old music icon also realized that following unorthodox weight loss methods weren't working for her. Now, she eats whatever she craves but in small quantities. Two thumbs up to Dolly for taking responsibility for her weight!
Jessica Lange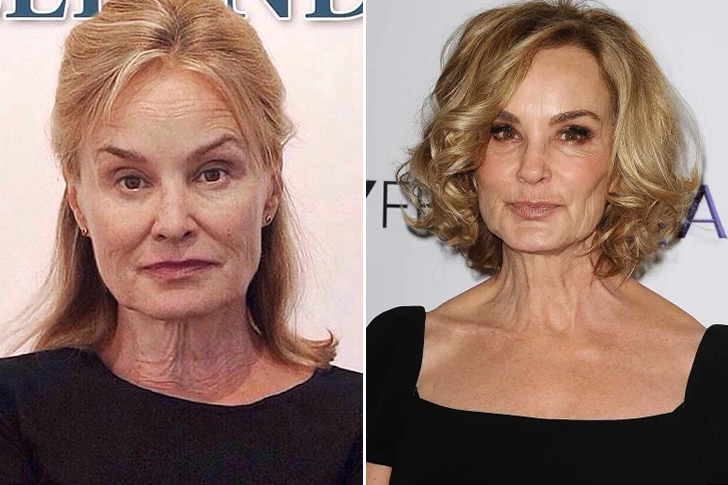 Jessica Lange is one of the legends of Hollywood cinema, and she'll be turning 68 this year. Despite being in her senior years, Lange remains talented, creative, smart, beautiful, and in shape! Interestingly, Lange has been accused of undergoing numerous cosmetic procedures throughout the years. Regardless if she had the help of a doctor or not, one cannot deny that she aged gracefully and beautifully under the Hollywood limelight!
The actress also made sure that she's putting the right food in her body to stay fit and beautiful. Lange undergoes a special Cretan diet that allows her to reduce weight without compromising her health. You could say that she's had her fair share of fish, fresh fruits, and vegetables as these mainly comprise her diet. The Hollywood icon tops it all off by making sure that she's always happy and optimistic. Without a doubt, Jessica Lange's regimen to stay young and beautiful is one of the most well-rounded regimens so far!
Angela Deem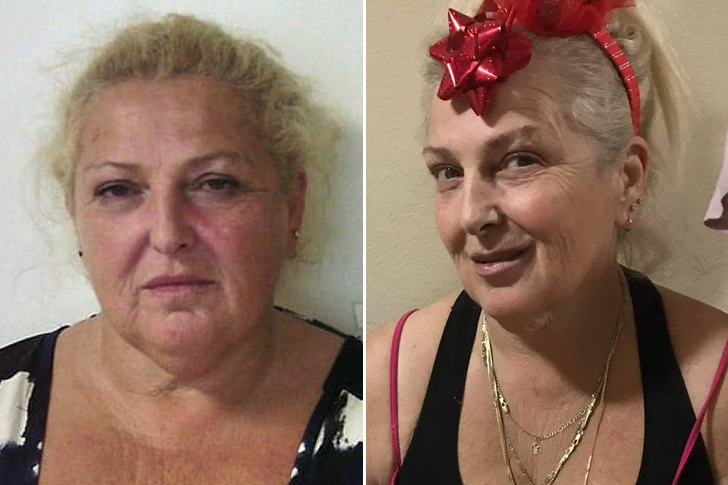 You may have known Angela Deem from the popular TLC series 90 Day Fiance. Remarkably, she's no longer the plus-sized woman that we all saw on the hit and popular TV show! Deem is now significantly slimmer and looking more beautiful than ever! In fact, the popular TV personality recently announced that she had lost a couple of hundred pounds over the past year. She certainly did push through surgery, and Deem showed off her slim physique throughout a couple of selfies during the 2020 holidays.
Her husband, Michael, was fully opposed to the idea of her going under the knife to lose weight, but he eventually conceded. The reality TV contestant finally pushed through, and it seems that her husband didn't have anything to be worried about as Deem looks happy and healthy. She also deserves credit for adopting a healthy diet to maintain her new slender and fit figure!
Adrienne Bailon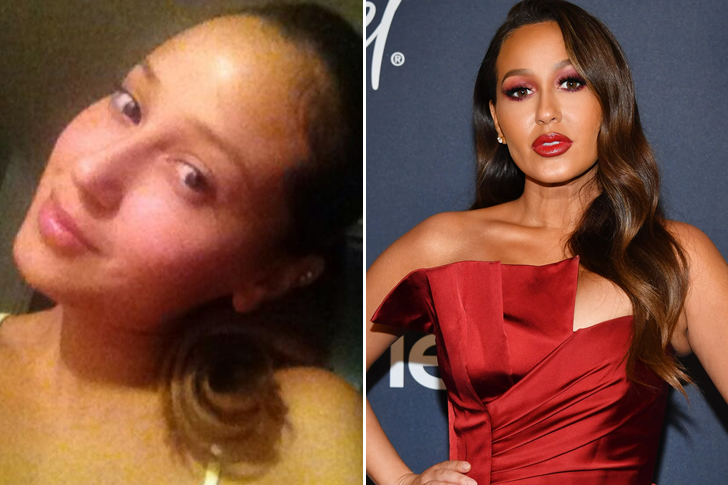 Adrienne Bailon is another television personality who seems to have dropped some extra flab recently. The television host recently posted her first selfie since shedding 20 pounds off her weight; talk about being ready for bikini season! Adrienne also highlighted her progress amidst the hurdles that came this 2020. The celebrity said that she really had to pull things together in order to make the changes that she believed were necessary!
Due to her ever-escalating number of followers, Adrienne shed some light on her weight loss journey through social media and her Youtube channel. Thankfully, the television star lost her weight naturally, and she didn't need any surgery to do it. She said that she needed to overhaul her habits and put being healthy on top of her priorities. Adrienne eventually adapted a plant-based diet and renewed her commitment to working out. She definitely deserves credit for losing weight the natural and old-fashioned way!
Katie Maloney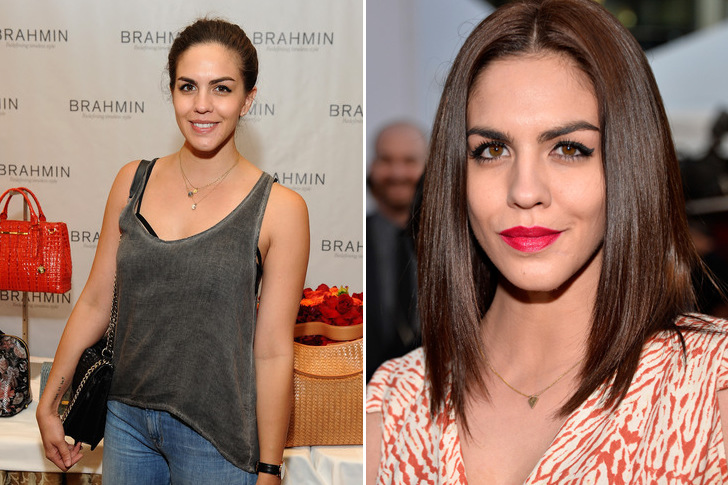 Losing almost 20 pounds of excess fat seems to be the trend among Hollywood personalities today, and Katie Maloney is definitely part of it. Katie recently revealed that she has been able to shed off around 25 pounds to her weight, but she didn't do it through surgery! The famed actress sought the help of a nutritionist, which has helped her to understand how to eat in contrast with her metabolism. In turn, Katie says that she isn't dieting, but she just has a better understanding of the kind of food that she should and shouldn't be eating!
In our opinion, the star definitely deserves credit for working hard to achieve her desired body without needing pharmaceutical or surgical help. You could say that Katie's approach is one of the most science-based and tactical weight loss techniques so far on our list! Sadly, she already has previous experience with body-shaming, so it's quite brave of her to power through despite all the negative comments she has heard throughout the years. Now, the Harper's Globe actress is happier and healthier than ever!
Jenna Jameson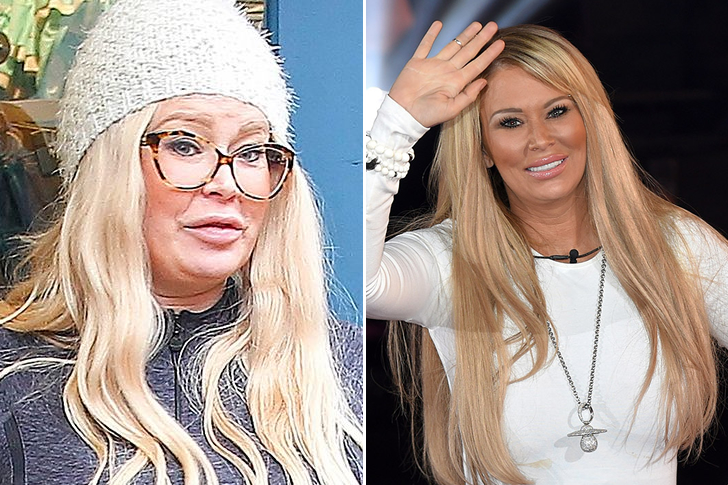 You could say that Jenna Jameson's name is permanently attached to the keto diet. The longtime advocate for this regimen recently turned 46, and she looks just about in her prime! Jenna recently revealed that she had lost more than 80 pounds since giving birth to her daughter in April 2017. Since then, her weight was shifting erratically, and all she had to do was go back to her keto diet for all of it to settle down. If you're wondering if this diet really works, then just take one look at Jenna. If you ask us, she is the prime example of its effectiveness!
The American model deserves credit for adopting and sticking through with her keto diet. Of course, the former film star partners her keto diet with a consistent workout regimen. Jenna also revealed that she hasn't really struggled with losing weight ever since she adopted the keto diet. She may gain a couple of pounds here and there, but it always seems to settle down by going back to keto.
Rosie O'Donnell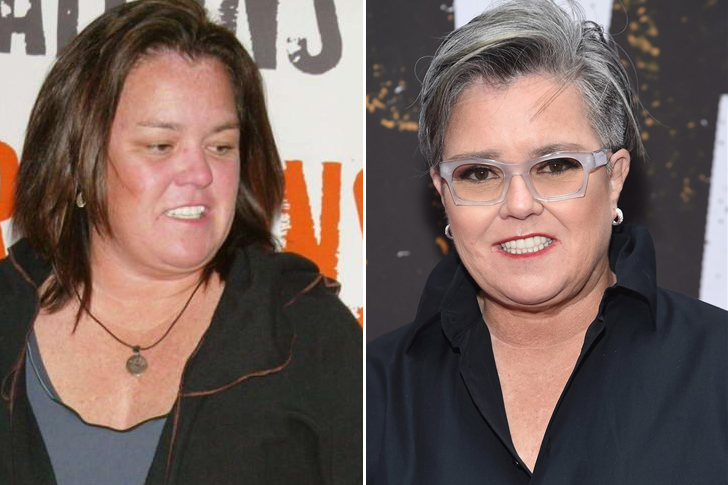 American comedian, Rosie O'Donnell, started her comedy career in the '80s when she received her breakthrough on the television series Star Search. For the television personality, losing weight is only just half the battle. As a matter of fact, O'Donnell has struggled with weight loss over the years.
Going on a diet was a challenge; she even followed Bill Clinton's weird regimen and also went vegan for a couple of months, but it just wouldn't do. Ultimately, despite her reservations, she had gastric bypass surgery. In 2015, O'Donnell might have lost 50 pounds, but, according to her, all the stuff that she carried as a plus-sized person will still be there when she gets thin. Although she doesn't think of herself as beautiful just yet, she loves it when her kids tell her that she is. Now, her investment is focused on maximizing her well-being and cutting down the stress.
Carnie Wilson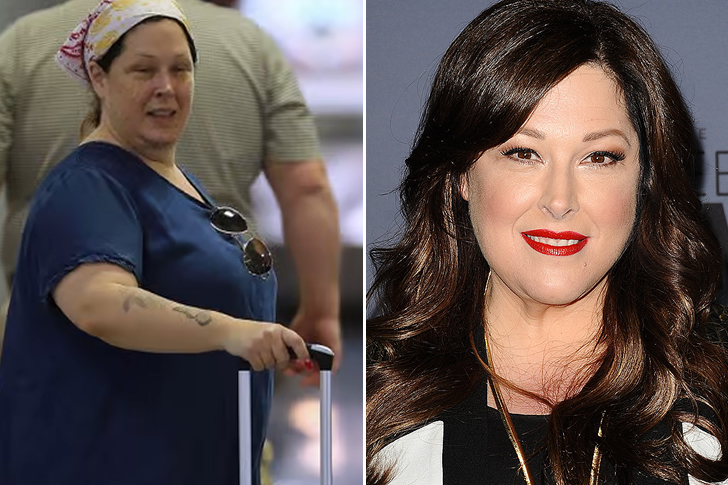 The 52-year-old Carnie Wilson is best known as a member of the pop music group Wilson Phillips. She is also known as the daughter of the legendary Beach Boys' frontman, Brian Wilson. What most people don't know about her, though, is that the singer-actress has had a lifelong battle fighting obesity.
In 1999, Wilson weighed more than 300 pounds before her gastric bypass surgery, which prompted a 150-pound reduction. From a size 28, she is now a size 6. Be that as it may, in 2012, the musician went back under the knife for a Lap-Band Surgery after gaining back some weight. So far, she has shed 30 pounds. According to sources, Wilson was one of the first Hollywood personalities that have gone through gastric bypass surgery. This was to lose some post-pregnancy pounds she gained after the birth of her two daughters. As it turns out, her decision was influenced by her willingness to take good care of herself. We can definitely all agree that self-care is indeed an essential investment.
Sharon Osbourne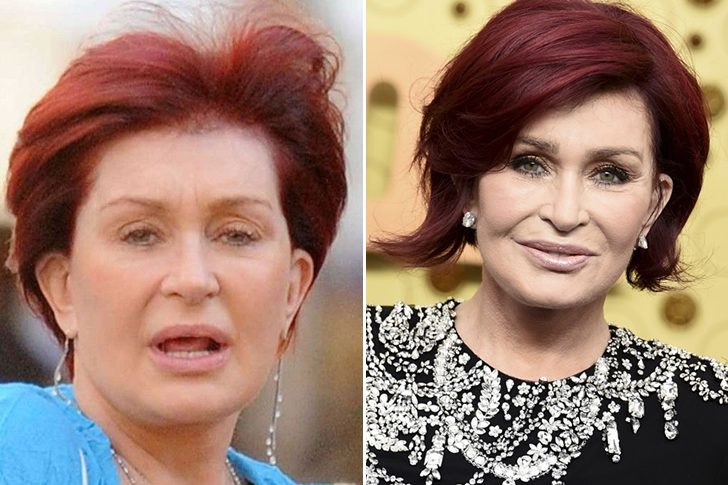 The British-American television personality Sharon Osbourne is famous for her long-standing marriage with Black Sabbath's Ozzy Osbourne. Living most of her life in the eye of the public made her open up about her weight struggles over the years. Faced with the added pressure and scrutiny, she handled it with an insurmountable degree of grace.
After all the weight fluctuations, Osbourne finally decided to get gastric bypass surgery. She lost 125 pounds, but in 2006 the celebrity had the band removed because she felt like she was "cheating". People told her Osbourne looked great, and she'd feel like she doesn't deserve the compliment because she didn't lose her weight naturally. In the end, the Atkins Diet helped her understand and deal with her issues on food. Overall, the star's new approach to weight loss works for her. As we can all see for ourselves, Sharon is committed to getting serious about her health. We wish her determination and consistency to push through such a big challenge.
Star Jones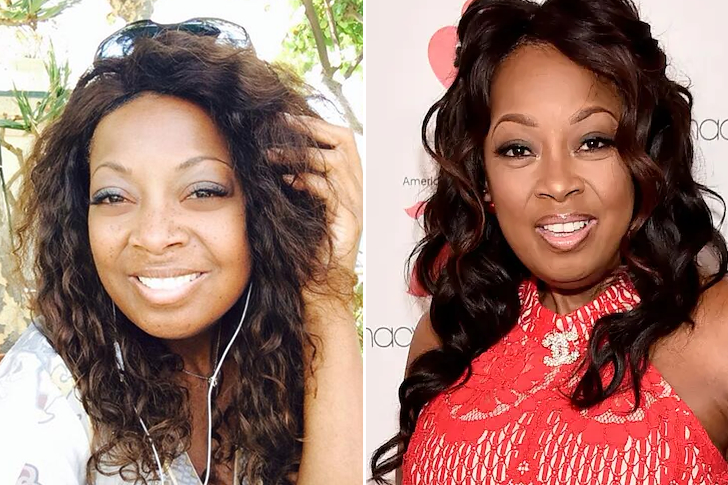 Back in 1997, lawyer Star Jones went from court television correspondent to one of the five co-hosts of the show, The View. Her positive, take-charge attitude was always admired by the audience. She used to get letters of praise from her fans for being true to herself, but letters of expressed concern came pouring in as she rapidly gained weight. Unfortunately, Jones gained 307 pounds back in 2003. In her early 40s, she underwent gastric bypass surgery in secret. The talk show's audience noticed the miraculous weight loss, finding her claims about how it's just Pilates-based questionable. Ultimately, this caused her to lose the job she's had for years.
In the end, the journey made the renowned journalist stronger than ever. By the looks of it, Jones is a lot happier and healthier these days. It even looks like she's feeling good about being her true self. Eventually, she learned to accept and love herself again, in spite of what others had to say.
Ayesha Curry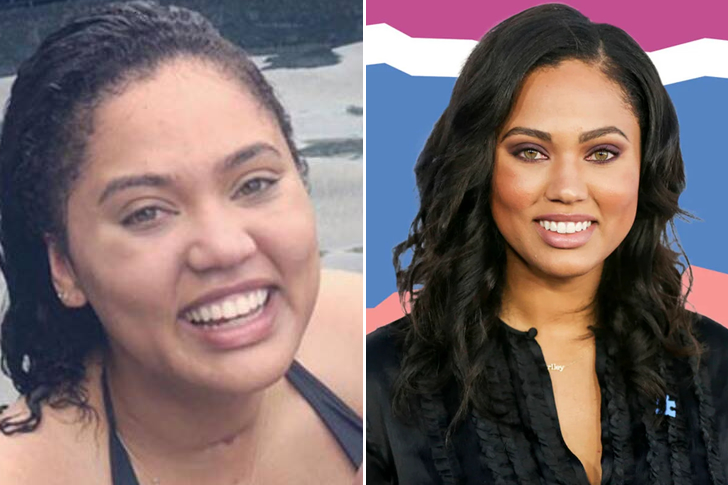 Ayesha is a 31-year-old actress and cookbook author, who is married to the NBA superstar, Stephen Curry. Losing 35 pounds pushed Curry to share a breakdown of her lifestyle choices to achieve it.
As a cooking television personality, she knows more than a thing or two about nutrition and a healthy diet. Eating healthy food was indeed essential to keep her in shape. Curry revealed that working out five days a week factors extensively to achieving mental clarity. As a matter of fact, she feels a lot happier after exercising daily. It is also essential to stay hydrated throughout the day, so the TV star loves sipping on hot water. Curry doesn't enjoy snacking all that much, but she likes the occasional banana chips. Every now and then, she still helps herself to some donuts and ketchup chips, two of her guilty pleasures, admitting she's only human who, like the rest of us, indulges herself in small degrees.
Nicole Richie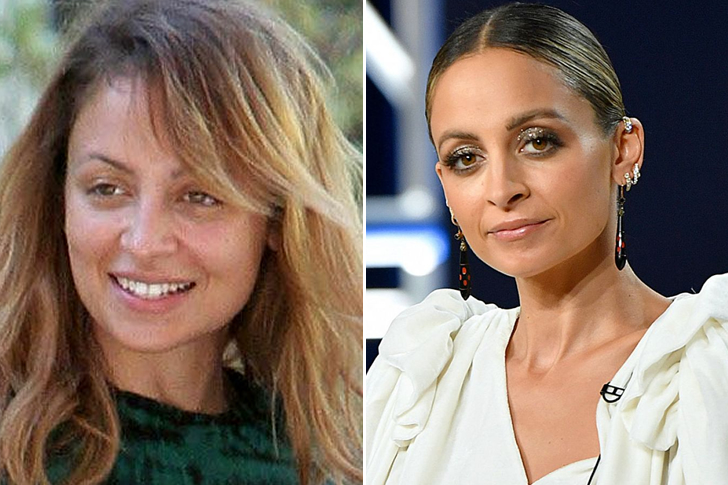 The 88-pound reality star turned fashion designer Nicole Camille Richie was born and raised in California. She was adopted by Lionel Richie at the age of nine. Alongside her best friend and fellow socialite Paris Hilton, the Hollywood celebrity starred in the reality television series The Simple LIfe.
The television personality does admit to struggling with her health. Over time, extreme weight loss resulted from her stress of being in the spotlight. Given the multi-million net worth at her disposal, Richie immediately sought help, hiring a nutritionist who helped her put back some weight. On top of this, she is inspired by her husband to eat wholesome and natural foods, including fruits, vegetables, and lean meat. It should also be noted that the socialite's calorie intake doesn't go above 1,200 per day. Now, she's focusing on getting better. Richie regularly cooks for the family and avoids processed food in their home. One can even say that she looks a lot healthier these days. If you ask us, she definitely deserves some credit for managing to pull herself away from the stress and bad habits she developed under the limelight.
Charlize Theron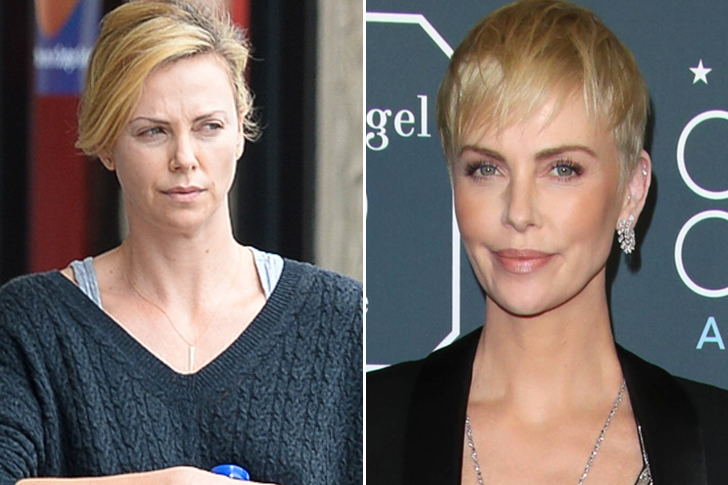 The 43-year old South African-born actress, Charlize Theron, perfectly maintained her youthful glow and amazing figure over the years. As a versatile actress, Theron had to gain and lose weight for various acting roles. Losing weight takes longer for women in their 40s and when she gained 50 pounds for a movie, getting back into shape was a challenge. With only three months to gain weight, the star was eating so much processed food as part of the job. She would even wake up in the middle of the night to snack just to maintain the weight!
As revealed in several interviews and articles, The Pilates junkie keeps her figure by taking her workouts seriously. Luckily for her, she does enjoy degrees of physical activities. Theron follows plant-based diets alongside Miley Cyrus and Natalie Portman. Eating healthily, getting ample amounts of sleep, and zero alcohol intake, are just some of the things she does to keep her in tip-top shape. This ultimate beauty tip just gives her the undeniable glow that makeup can't compete with.
Hilaria Baldwin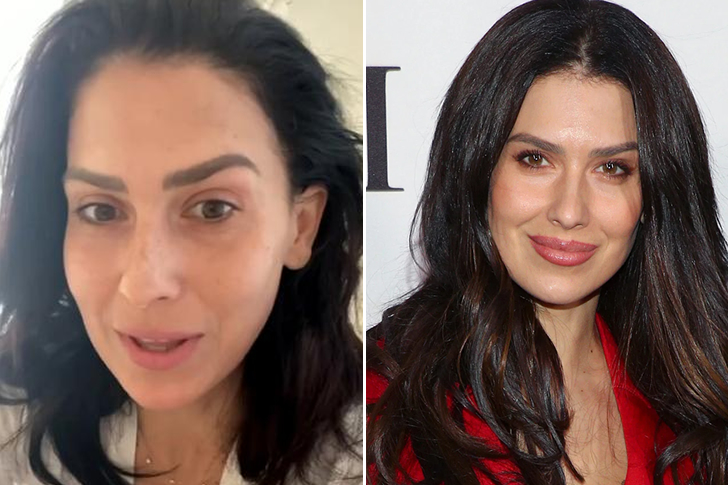 When Alec Baldwin's wife Hilaria Baldwin got pregnant with her daughter Carmen, she gained 28 pounds. Admittedly, she is no longer trying to lose the baby weight. The celebrity is at a point in her life where she no longer tries to be skinny; her focus now lies more on trying to stay healthy. It dawned on Baldwin that if she doesn't obsess about her body shape, the weight just kind of comes off.
Baldwin's doctor-approved diet and exercise habits made it easier for her to lose the weight she gained during pregnancy. Her morning beverage is coconut water, which is a good source of nutrients. A 10-minute abs workout paired with a 30-minute jog is just perfect for the American author who just loves to run. Yoga is also a massive part of her exercise. On the flip side, going to the gym is no longer a top priority for her; she'd rather go home to her children after a day's work. This working mom certainly knows how to prioritize and sort of her investments in herself as well as her family!
Diane Kruger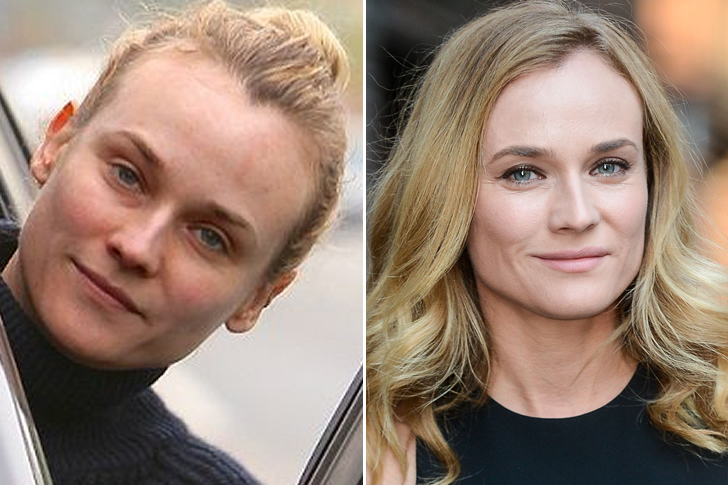 "Strong is the new skinny," says Diane Kruger. The German actress and former fashion model is at the top of her game, healthwise. After giving birth to her adorable baby girl with her boyfriend, Norman Reedus, she thought getting her abs back would be impossible, given her age. The 44-year-old, however, got it back. She sought no professional help from a trainer, but she was highly motivated by fitness influencer Hanna Bower. Some of her body goals included focusing on getting her body back, forming toned muscles, and earning a few rock-hard abs.
She does her workouts in a bikini, because why not? After all, the actress could just easily swipe her credit card to buy whatever she wants, given her whopping net worth. In the end, it doesn't matter what Kruger decides to wear because self-discipline and focus are more important if she wants to stay fit. After all, it does take commitment if you want to enjoy the female body to its full capacity, and Kruger is really dedicated when it comes to keeping in shape. We guess it's safe to say that she is an inspiration to all women out there.
Brigitte Nielsen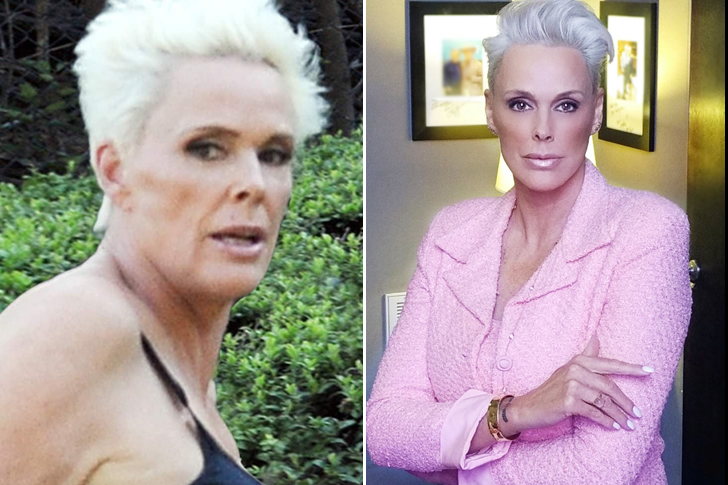 57-year-old Danish television personality Brigitte Nielson is an amazing actress, model, and singer who has been in the industry for decades. In case you're wondering, she started her modeling career back in the '80s. With that being said, she has obviously been maintaining her body for years and years on end.
This amazing woman gave birth to a beautiful baby girl at the age of 54. Losing weight after giving birth wasn't easy, according to Nielsen. On the plus side, she had years of training for staying in shape; so, it wasn't a surprise when she was able to lose all the baby weight in two-weeks-time. Since she is a model, eating healthy and working out is just easy peasy for her. This blooming actress gushes over motherhood while making sure she stays absolutely gorgeous. She credits her fantastic relationship with her own mom as the reason behind why she is such a natural when it comes to being a mother.
Hilary Duff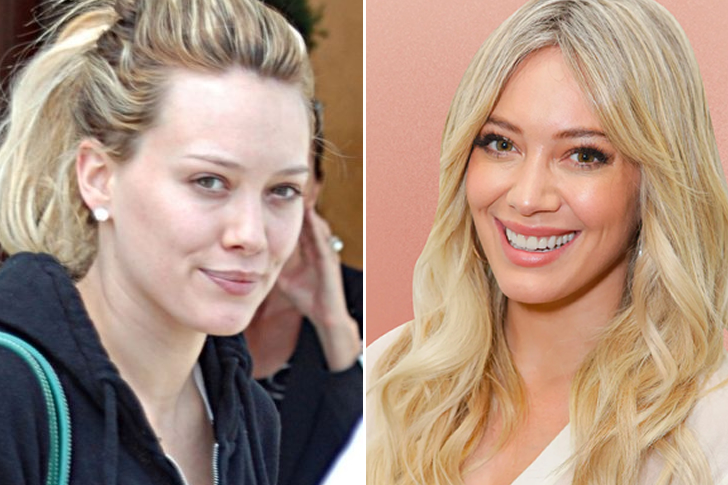 Disney child star, Hilary Duff, began her acting career at a young age. She was eventually credited as a teen idol with the titular character of the television series, Lizzie McGuire. This quirky personality won the hearts of her fans from all around the world.
This amazing actress revealed how she lost weight without completely cutting off bread, chocolate, and wine out of her life. Her non-restrictive weight loss plan allows her to eat whatever she wants as long as she keeps her macros in mind—no wonder the 33-year-old is able to keep that youthful glow. Macro counting has made losing weight a whole lot easier for the superstar. She also encourages her fans to make at least 30 minutes a day to stay connected with the self. This diet plan for people who just love food and who doesn't love food?
Rachel Weisz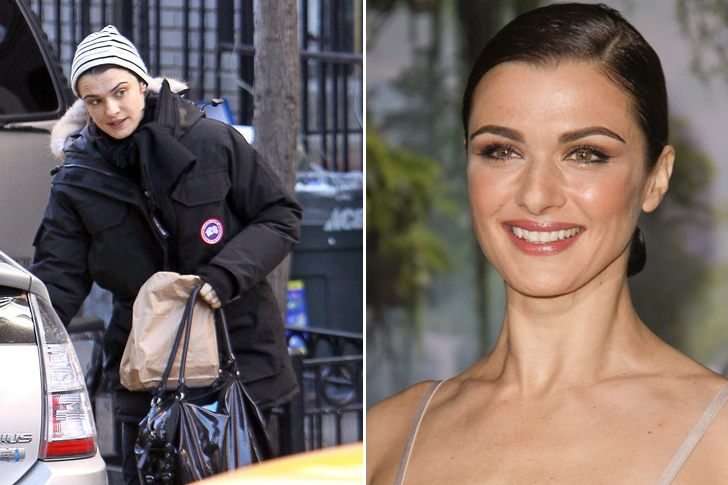 The star of the blockbuster film, The Mummy, Rachel Weisz, is always in tip-top shape, so much so that she could never be called overweight. The Hollywood superstar has a 90-minute workout session, performed for six days a week. Through a combination of a healthy diet, body cleansing, and cardio routines, plus martial arts, she is able to successfully achieve weight loss, keeping a figure that just makes her look absolutely stunning. On top of that, Weisz works out with celebrity trainer Gregory Joujo-Roche. The actress is one of the hottest stars in Hollywood. In fact, the 50-year-old mom looks like she's just in her early 30s.
Even though she's intent in shedding off a few pounds, the actress refuses to go on a strict diet because then, she'd lose her curves. Weisz makes sure she eats the right food, though. Overall, the star is determined to stay motivated. Health, for her, is indeed wealth.
Cardi B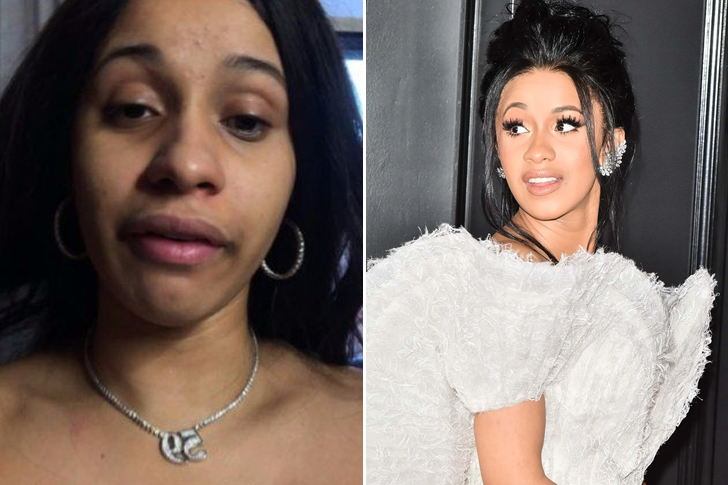 The 28-year-old rapper, Cardi B, has admitted she had undergone liposuction to lose weight. Known for her brutal honesty, the Bronx-raised musician spoke about how she doesn't deny getting parts of her body done and is happy to flaunt it for the world to see. Though Cardi admits giving birth to her daughter stretched out her skin, she still doesn't mind the changes it did to her body.
The WAP singer expressed how she can't stop losing weight after giving birth, but unlike other Hollywood personalities, she doesn't like looking too skinny. The rapper opened up about initially struggling with some post-pregnancy issues, but now, she is ready to strut her stuff. Her toned physique is shown off to the world, as well as her productive music streak, which is widely credited. Being one of the most beautiful celebrities in the world, it is undeniable that she looks gorgeous either way. No wonder the 28-year-old is able to keep that youthful glow! She is such an inspiration to women, empowering them all over the world.
Eva Longoria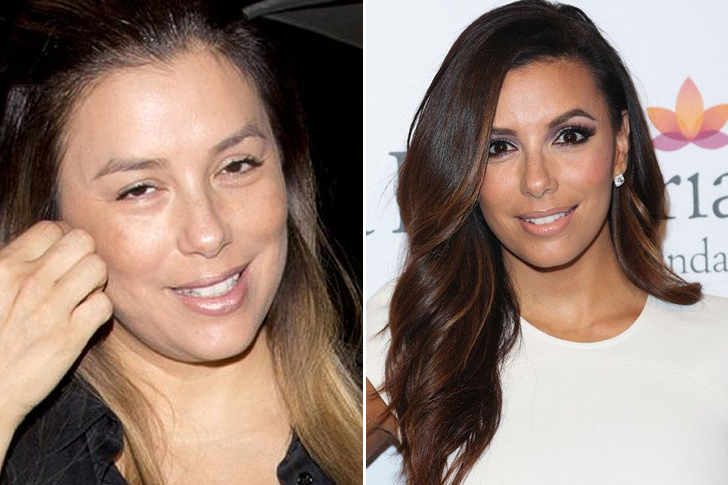 Eva Longoria is an American actress, recognized for her portrayal of the character, Isabella, on a daytime soap opera, The Young and the Restless, that aired from 2001 to 2003.
Now the 44-year-old actress built her amazing post baby body, after giving birth to her son, Santiago, almost a year ago. The former Desperate Housewives superstar has been following a very strict healthy eating plan, and her workout routine is extremely exhaustive. The results are rewarding, though, and she is looking more toned and amazing than ever. The actress enjoys focusing on her health and just loves the energy she is getting from all the hard work of eating right and working out gives. A healthy lifestyle is a big investment for a celebrity like Longoria. After all, you'd feel a lot better when you don't take yourself for granted— she is a testimony to that.
Jessie James Decker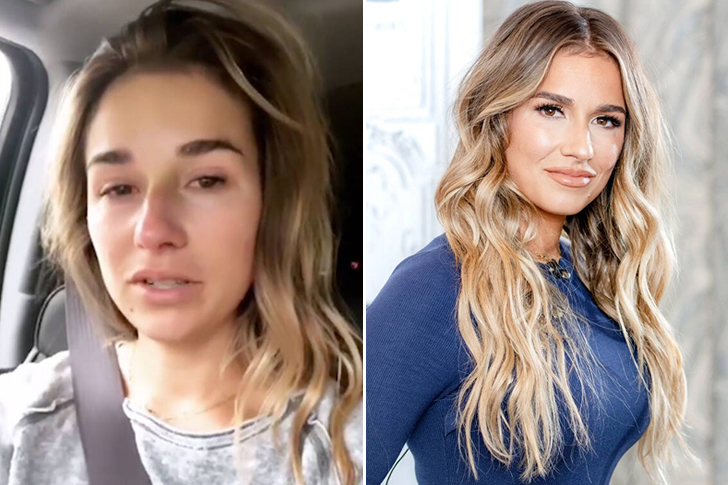 The country singer, Jessie James Decker lost 25 pounds and looks fantastic, up to date. She now has a beach bod that makes her even hotter now that she's a mom of three. Wanna know her secret? The musician just basically goes on an intermittent fasting diet!
Her weight loss hardships after giving birth to three gorgeous children was a handful, but she was determined to lose all the baby weight. Thankfully, Jessie's family was part of the process and overall support system. Like any average Joe, the star loves food, but she makes sure she always prepared and fed healthy meals not only to herself but to her entire family. Jessie uses food as a fuel, eating right is important for this celebrity. She even has a newly-minted cookbook to inspire families to do the same. Single-handedly, the singer juggles both work and making sure her family is in top shape. It is undeniable that this amazing woman should be called Supermom. Investment planning for her didn't just revolve around money, but health, too.
Chrissy Teigen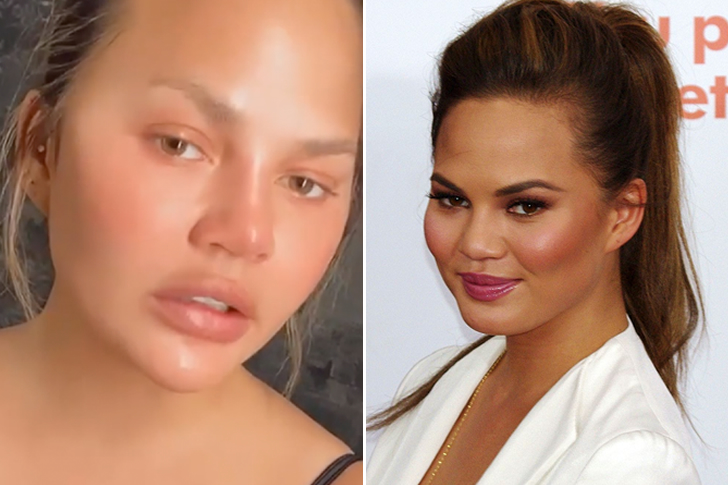 More often than not, celebrities don't just focus on one line of work; they always got other ventures on the side. Well, such is the case for Chrissy Teigen. During her earlier years, Chrissy gained recognition for her modeling gigs, one of which was as a briefcase model on Deal or No Deal's first season. Recently, though, she's also found success as a businesswoman and author with her very own best-selling Cravings cookbook.
Besides being a talented cook, Chrissy has also since been a loving parent to her kids, a title she shares with her husband, John Legend. With that said, it comes as no surprise that she's gained some baby weight along the way. To keep herself in shape, Chrissy spent some points off her credit card on a personal trainer, a dietician, and a nutritionist. Since then, she's shared her healthy lifestyle routines with her family, providing them meals that satisfy their body's daily needs.
Claire Danes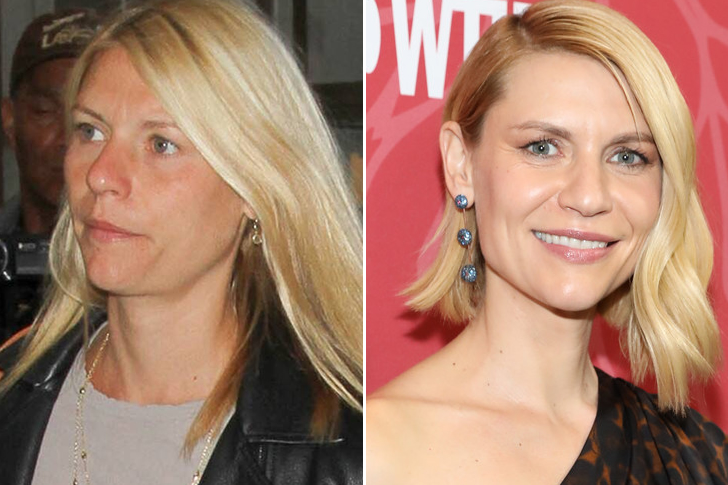 At nine years old, Claire Danes already dreamt of becoming a successful actress. Thanks to retrospect, it's safe to say that dream indeed came true. At 13 years old, Claire got her first major acting gig in the TV sitcom Dudley. Since then, she's had the chance to star in other projects such as My So-Called Life, Home for the Holidays, The Rainmaker, The Hours, and Homeland.
With the fortune they earn from their careers, it comes as no surprise that many celebrities willingly spend portions of their investment money on top-of-the-line fitness centers and nutritionists. Even so, this isn't often the case for some. One such figure that fits right into this category is Claire. In fact, she doesn't even follow a particular diet, preferring only to eat in moderation. With that said, the actress also makes it a point to stay hydrated, get enough sleep, and do some exercising, or in her case, dancing.
Kym Herjavec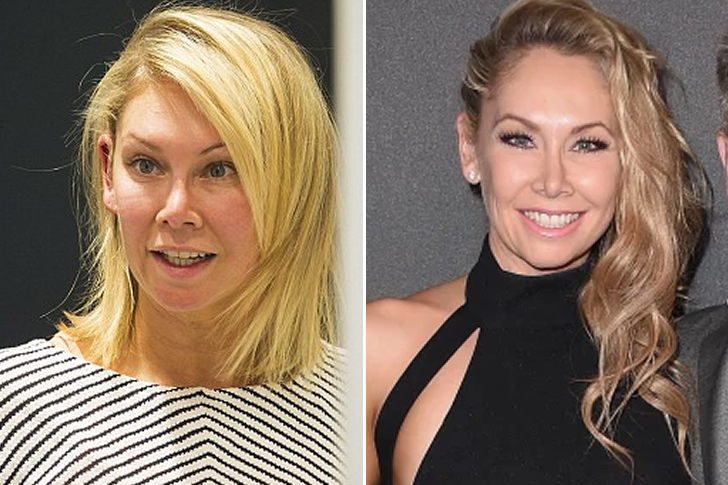 Most of the time, we discover our talents during our childhood years. For Kym Herjavec, this was dancing, which she's honed since she was three years old. Through the years, the star has taken credit for performing in more than a few events, including the ballroom dance production Burn the Floor, Elton John's 50th birthday party, and even in the Australian and American versions of Dancing with the Stars.
In 2018, Kym gave birth to adorable twins, though this also meant she gained some pounds. On the bright side, though, most of the baby weight didn't stay for long. During her first few weeks after pregnancy, Kym managed to return to shape by staying hydrated and eating healthily – though taking care of the kids also played a huge factor. Not long after, she gradually reintroduced exercising, particularly Pilates, into her daily routine and has since reaped the results. Nothing better than being a loving and healthy parent, right?
Cat Deeley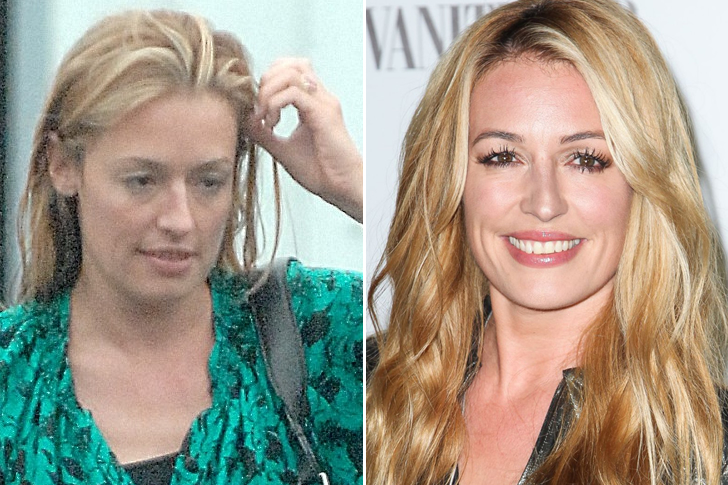 Cat Deeley began her career in the industry as a model after she auditioned for BBC's competition, The Clothes Show. After some time as a fashion model, Cat found herself a spot in TV programs, hosting shows such as Hitlist UK, SMTV Live, The Record of the Year, Fame Academy, and So You Think You Can Dance. Along the way, she's also had the chance to land an acting credit for a few projects, including Life's Too Short, Deadbeat, and a voice-acting gig for an episode of The Simpsons.
Besides being a well-known TV presenter, Cat has recently earned the title of a loving mother for two kids. Despite the hectic schedule, though, the star still manages to take some time for exercise. Along with maintaining a healthy diet, the celebrity mother also enjoys doing some yoga, preferring it over running and going to the gym. After all, if you want to stay in shape, you might as well do so by doing something you enjoy.
Anne Hathaway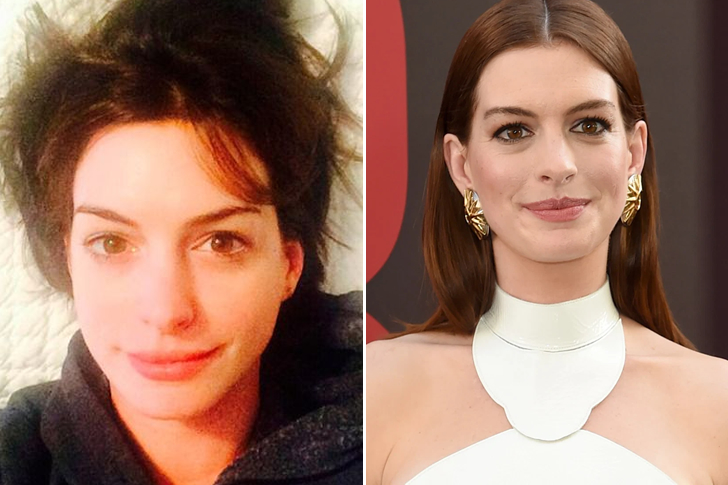 Anne Hathaway's dream of becoming an actress eventually came to fruition when she starred in plays such as Jane Eyre and Gigi. Since then, the Hollywood star has achieved a higher degree of recognition thanks to her role in numerous films, including The Princess Diaries, The Devil Wears Prada, The Dark Knight Rises, Interstellar, and the movie adaptation of Les Misérables.
Losing or gaining some weight for a role has been a common habit many actors in the industry have done for years. For Anne, perhaps the most remarkable transformation she had was when she prepared for her Academy Award-winning role in Les Misérables. She reportedly lost 25 pounds in just two weeks by eating nothing but a tiny portion of oatmeal paste daily – a not-so-pleasant experience, for sure. Even so, the actress has since returned to following a healthier lifestyle, which includes regularly eating, staying hydrated, and keeping liquor away from her system.
Mila Kunis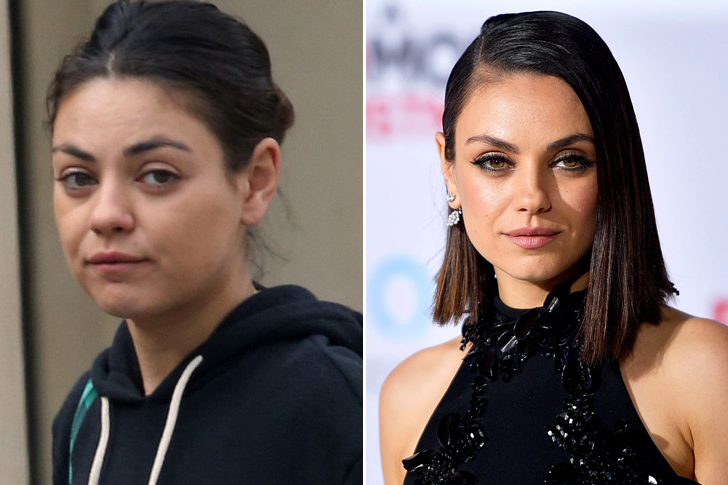 As mentioned in the previous page, many celebrities often make investments for their parts in films, like developing an accent and achieving a particular physique. Well, the same goes for Mila Kunis, who's often well-known for her roles in That '70s Show, The Book of Eli, Ted, and Bad Moms. With that said, perhaps the most grueling experience she had in the industry was when she prepared for her award-winning performance in Black Swan.
After six months of following a 1,200-calorie diet plan and exercising five hours a day every week, Mila lost a staggering 20 pounds. Fortunately, she has since regained the weight she lost and is even healthier than ever. Nowadays, the actress is reportedly not as strict about the food she eats, though she frequents the gym three times a week. To top it all off, Mila also has two seasonal pastimes that help her stay in shape – snowboarding in winter and jet skiing in the summer.
Natalie Portman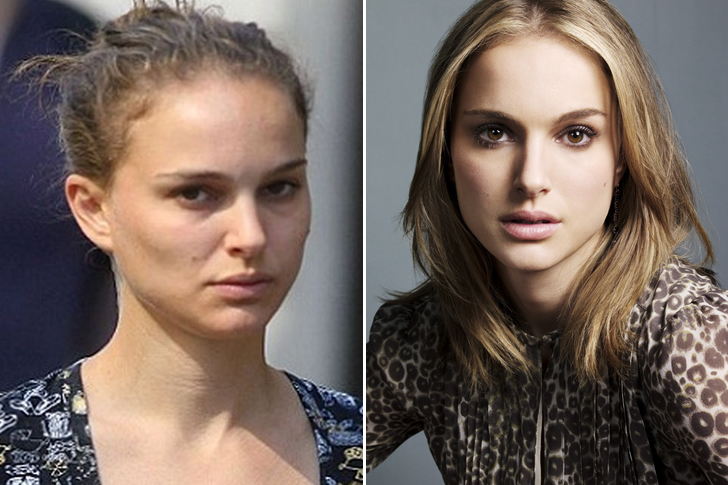 Like many actors, Natalie Portman began her acting career at a young age. At 12 years old, Natalie had the chance to star in 1994 action-drama feature Léon: The Professional. Since then, she has gained a higher degree of recognition thanks to her roles in Closer, V for Vendetta, The Other Boleyn Girl, and Jackie. Along the way, Natalie also earned an Academy Award for Best Actress for her stunning performance in the psychological film Black Swan.
Besides being an actress, Natalie is also known for being a vegan, removing any animal-based product from her meals. With that said, she also takes some vitamins, including vitamin D, and makes it a habit to get monthly B12 shots. To top it all off, Natalie also shares this healthy lifestyle with her husband and two kids. Safe to say that the family has since been enjoying its benefits.
Kate Flannery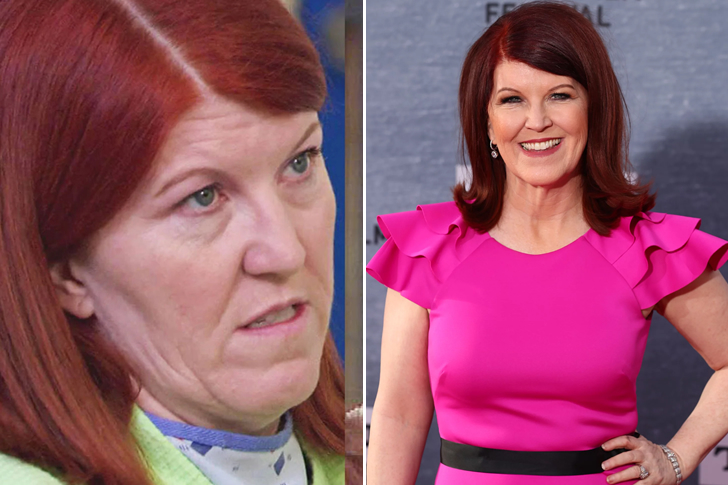 During the earlier years of her career, Kate Flannery was an active member of the Annoyance Theater improv group, performing over 15 shows throughout her time there. She eventually found even more success in TV, starring in shows such as The Bernie Mac Show, Boomtown, and Curb Your Enthusiasm, though she's mostly recognized for her role as Meredith Palmer in The Office.
Along the way, Kate also had the chance to compete in Dancing with the Stars, which she gives credit for helping her lose some weight. In fact, during her time on the show, Kate got rid of an impressive 20 pounds and has since enjoyed the results. Besides feeling better, the actress also claims that it has helped her produce better works in her career. Well, by the looks of it, it's safe to say that Kate will be sticking with this new and healthier lifestyle from here on out.
Tonya Harding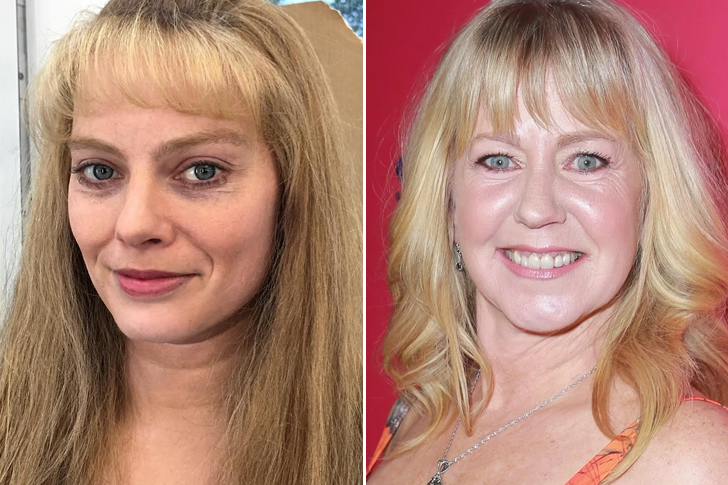 Before she even needed to worry about student loans, Tonya Harding already began her career as an ice skater. At just four years old, Tonya already began learning the ins and outs of the sport, and not long after, joined in more than a few competitions. Since then, years after she bade farewell to the ice rink, Tonya has become a subject for several books and documentaries. The most notable one, however, is arguably the 2017 biopic I, Tonya, with Margot Robbie portraying the ice skater.
Like the previously-mentioned Kate Flannery, Tonya had the chance to burn off some pounds when she competed in Dancing with the Stars. Despite not winning the overall competition, in the end, the former ice skater never fails to acknowledge how much of an honor the experience was. In fact, she's even mentioned that she would love to continue taking dancing classes, this time as a healthy recreational pastime.
Wanya Morris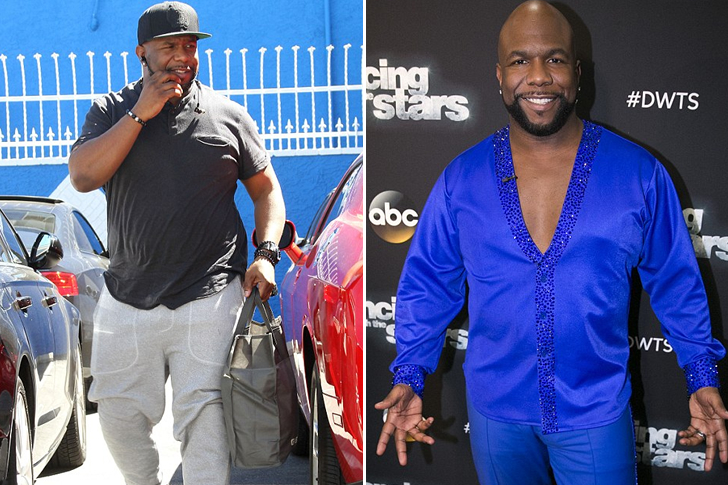 Although he's done many projects through the years, Wanya Morris is still – to this day – best known for being a member of the iconic R&B group Boyz II Men. Besides still performing alongside his good friends on tours and releasing highly-beloved records, Wanya has also garnered widespread attention for competing in Dancing with the Stars' 22nd season. Despite finishing the competition as a fourth-placer, the singer still took credit for having that season's highest accumulated average in scores.
Dancing is undoubtedly a very energetic activity, so it comes as no surprise that many celebrities who joined Dancing with the Stars also lost some weight along the way. Well, such was the case for Wanya, too, who lost around 22 pounds after just a month in the show. With that said, perhaps the singer will also have a moment to showcase his newly-learned dance moves in the next Boyz II Men tours.
Amber Rose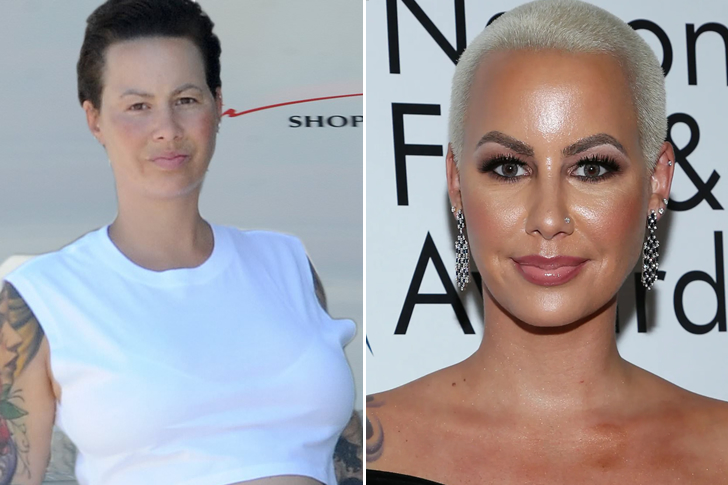 When she was already 15 years old, Amber Rose already began working as a dancer to help pay off her family's personal loans. Soon after, she gained prominence as a model after appearing in music videos for artists such as Kanye West, Nicki Minaj, Wiz Khalifa, and Ludacris. With her reputation rising to even greater heights, Amber eventually had the chance to pursue other projects over the years, including her very own single, Fame, and the talk show, The Amber Rose Show.
Outside the entertainment industry, Amber is a loving mother, with her youngest son, Slash Alexander, being born as recently as 2019. Of course, this also meant that she gained a few pounds in the process. To retain her original physique, Amber decided to take a full-body lipo surgery. After the procedure, the artist has since maintained her health by regularly working out and following a diet.
Gladys Knight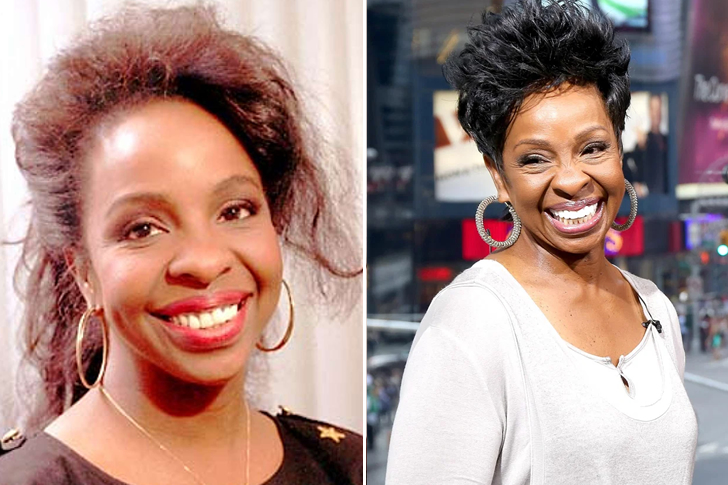 At first, singing was just a hobby for Gladys Knight. That notion, however, eventually changed when she, her siblings, and her cousins decided to form the music group, The Pips. Since then, Gladys has had a successful career, both as a member of The Pips and as a solo artist. Outside the music scene, the singer also made some investments in other endeavors, such as appearing in shows like The Jamie Foxx Show, The First Family, and The Jeffersons.
Along the way, Gladys also had the chance to compete in Dancing with the Stars' 14th season. Although she didn't win the trophy, it's safe to say that the singer won something much more valuable – newfound friends and, of course, a healthier physique. Thanks to the new diet plan and exercise routines she learned, Gladys lost an impressive 60 pounds by the time she left the competition.
Melissa Gilbert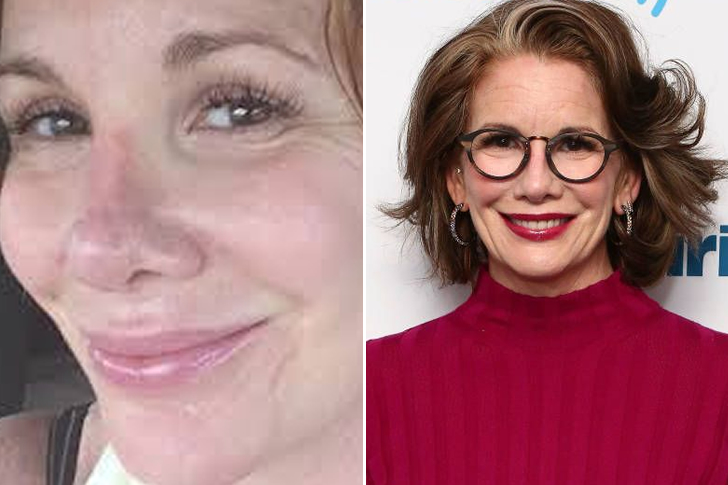 Melissa Gilbert began her career in the entertainment industry as a child actress, with her first works mostly for commercials. Not long after, she received widespread recognition for her acting credit as Laura Ingalls in the much-beloved TV show, Little House on the Prairie – she beat over 500 child actresses for the part. Since then, she has also worked on projects such as The Miracle Worker, The Diary of Anne Frank, and voiced Batgirl in Batman: The Animated Series.
At this point, it comes as no surprise to know that numerous celebrities have spent a portion of their fortunes on cosmetic surgeries. With that said, Melissa also went through a few of her own but has since stopped and even removed her implants back in 2015. Since then, now that she's enjoying her 50s, Melissa claims that she has never felt better than how she has felt in recent years.
Nancy Grace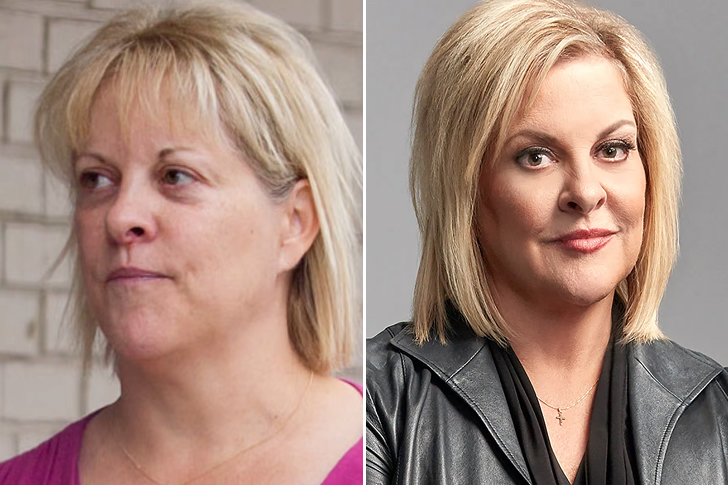 Before beginning her career in the entertainment industry, Nancy Grace worked as a prosecutor in a district attorney's office. Since then, she has landed a spot in programs such as Closing Arguments, Nancy Grace, Swift Justice with Nancy Grace, Law & Order, and even made a cameo appearance in Will Smith's Hancock. Along the way, Nancy also tried her luck as a writer, having released the books Objection, The Eleventh Victim, Murder in the Courthouse, and Death on the D-List.
Like many previously-mentioned celebrities, Nancy has also competed in Dancing with the Stars. Not only that, but she's also lost an impressive amount of weight – around 23 pounds in just eight weeks, actually. Besides the daily dancing sessions she went through, Nancy also claims that some of the pounds she lost was due to her being too tired even to eat. Even so, it sure looks like she had a lot of fun throughout her stint on the stage.
Lil' Kim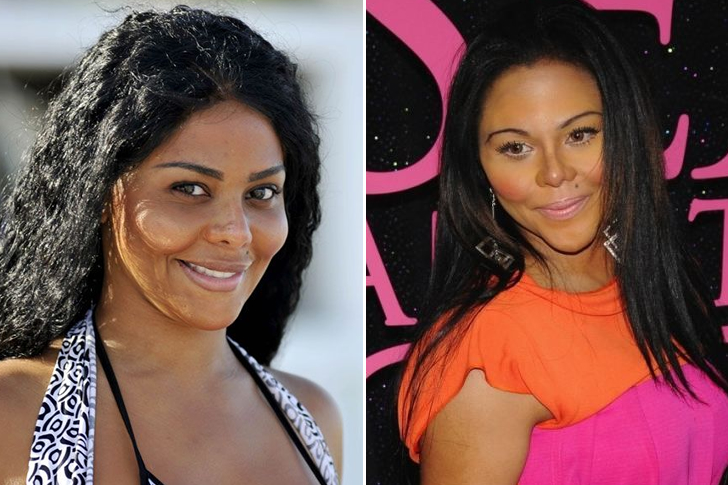 Under the guidance of one of rap's most influential artists, The Notorious BIG, Kimberly Denise Jones began her music career under the name Lil' Kim. After some time performing in the Junior MAFIA group, Lil' Kim continued as a solo artist, with her debut album Hard Core eventually becoming double platinum-certified. Since then, she has sold over 30 million singles and 15 million albums around the world.
Outside the music industry, Lil' Kim also appeared in a few shows along the way, including Dancing with the Stars. A contestant in the show's 8th season, Lil' Kim managed to impress audiences with her impressive dance numbers alongside her partner, Derek Hough. In fact, she was a consistent high-scorer and even got credit for being that season's fan-favorite. With 20 pounds lost from her stint on the show, Lil' Kim now follows a strict diet of only 1,200 to 1,400 calories a day, keeps hydrated, and avoids consuming any heavy foods.
Jane Seymour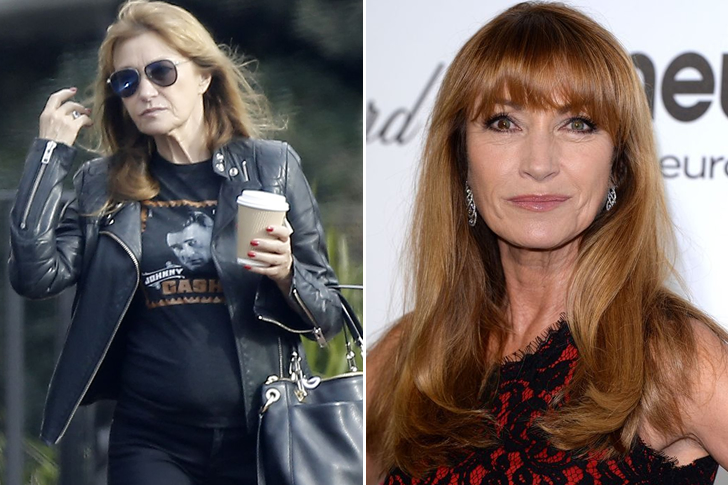 The beautiful Jane Seymour has made everyone fall in love since she played the role of Elise McKenna in the 1980 film Somewhere in Time, opposite Christopher Reeves. Nobody will forget her stunning beauty then—a classic Hollywood goddess that can put everyone in awe in just one look.
Although four decades have passed, Seymour remains to be a stunner. She has managed to maintain not just her look but her fit physique, too. Thankfully, the now-69-year-old star, believe it or not, shares the secret to her sexy body, and it's as easy as 1-2-3. She just eats pretty clean, like vegetables, fish, chicken, and shellfish. As much as possible, she veers away from meat or fat, though she treats herself with occasional cheese sometimes. Seymour never denies herself to eat dessert, but she will just have a taste of it if she does. Luckily, these things are all available in the supermarket and can be bought using a credit card.
Jennie Garth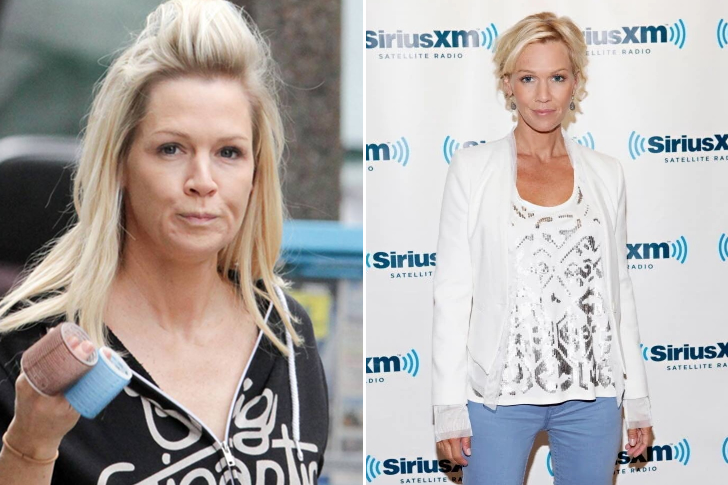 Beverly Hills, 90210, will never be complete without Jennie Garth. She rose to prominence as Kelly Taylor on the said '90s series and Val Tyler on the sitcom What I Like About You. The actress also had her own reality show called Jennie Garth: A Little Bit Country. Now 48 years old, Garth had managed to stay as beautiful as she used to be when she was young. She has also maintained a fit body by following this one rule—she never buys anything in a box or a can.
She cooks fresh meal every day, making sure that it's all healthy and clean. Her fridge's content is composed of fresh fruits and vegetables, though there are some bottles of bubbly drinks. Garth wants to know what she and her family put inside their bodies, so she's watching everything they eat. If there's one good investment Garth has, it's spending much on vitamins.
Tia Carrere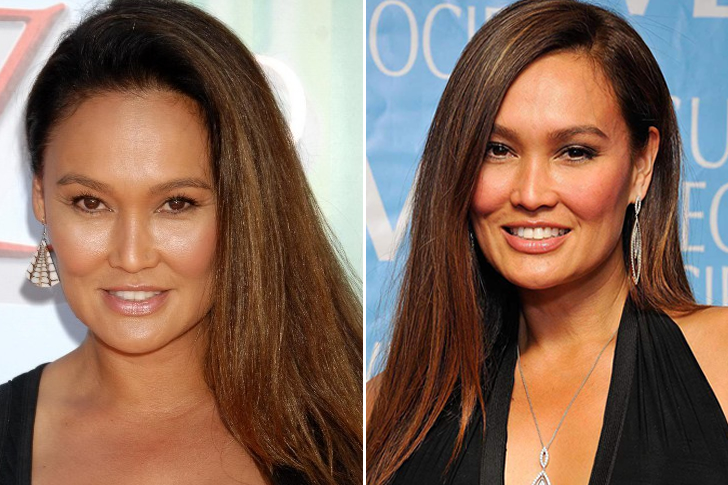 Tia Carrere made a big name when she joined the daytime soap opera General Hospital, but it's her incredible beauty that caught everyone's attention. Now 54 years old, she used to be a model who had the most beautiful figure, but those days were over when she gave birth to her child, Bianca Wakelin. She packed on the pounds that time, though not that much.
However, Carrere has managed to get back in shape again, credits to Dancing with the Stars. She started competing on the show just a few months after her kid was born. Aside from winning, she also wanted to lose those baby fats, and she succeeded. After Carrere's time on the series ended, she started to be a head-turner again, showing the sveltest figure she had in years. By the looks of it, joining DWTS has become the best way to lose weight nowadays.
Action Bronson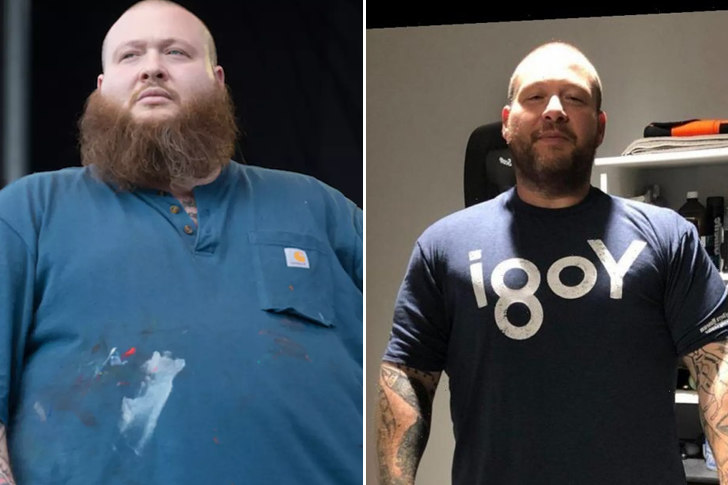 Who says diet and sexy physique are only for women? It's for men, too! Action Bronson, a famous rapper, writer, chef, and TV presenter, has lost a massive 127 pounds in just nine months. From 400 pounds, the 37-year-old star now proudly weighs 249 pounds. How did he do it? Simple, he just followed a low-carb diet and coupled it with good exercises and willpower.
His go-to foods have now become broccoli, chicken, and different protein shakes, composed of olive oil, fruit, almonds, almond milk, and, of course, protein. Bronson also does rigorous workout sessions, starting around 4:30 a.m. He lifts, bench presses, and hits the boxing bag, which helped make him look so shredded today. After he works out, Bronson eats immediately and drinks his protein shake. If you want to be as fit as Bronson to some degree, you may start to follow his extreme diet and workout.
Emily Simpson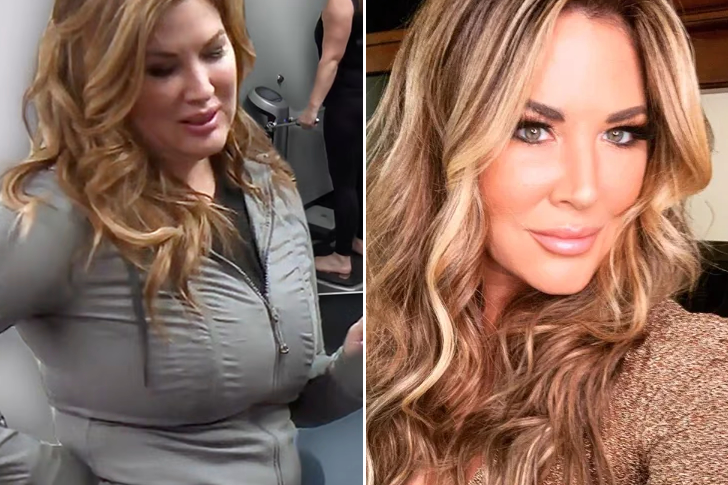 If you wonder what's Emily Simpson's secret for her never-changing physique, it's only a simple diet and a fitness plan. The glamorous Real Housewives of Orange County star revealed she had lost 15 pounds after deciding to work with a fitness coach, helping her get healthy.
Not much investment money is needed to do this. She just signed up for a 12-week fitness program with coaching, and she has never been pleased with the results. Her coach doesn't only help her be fit but also boosts her confidence and changes her lifestyle. The trainer has also taught Simpson about balance, never giving up, and keeping on fighting. The 45-year-old star explains she doesn't only want to lose weight to look better. Simpson also wants to feel better, be healthier, and become an excellent example for her kids. The good thing is, she has also become more active and can keep pace with her children.